Reply
Topic Options
Mark Topic as New

Mark Topic as Read

Float this Topic for Current User

Bookmark

Subscribe
Highlighted
The KAL-7. **bleep** were you guys thinking?
91 replies 991 views Edited Jan 10, 2013
Alright its getting just plain dumb how much IM seeing the KAL-7 used in UC3 now. Honestly I NEVER use it, I tried it once saw that it was ONLY meant to be blindfired and I never touch it unless I have 0 bullets left and its my last option. But what I wanted to ask you guys is **bleep** cmon, why is there still players using this gun and ND why wasn't this gun removed BEFORE you even launched the game? What was honestly going through your heads when you made this weapon? ``You know guys I bet there will be a lot of new players to UC3, lets give them a weapon that they don't need to have any brain power to use.`` and to all the players that use that gun, Why??? Listen I know that when you first start the game everyone is going to beat you in a gun fight other then other new players, but that's how its meant to be. You shouldn't be just joining into any game and be able to kill really good or even just average players. If you just but on an M9 or AK or FAL you could over time get really good with it and be a good player. Using the KAL-7 will not make you a better player over time cmon, I don't even understand how you even find it enjoyable to run around killing ppl like that? Its not like you even did anything you just held down the R1 button and possibly mashed square. I get that some players just troll with it every now and again but cmon its not funny for anyone to get killed by the KAL-7, in my opinion its basically cheating, there is almost no chance for anyone to kill a guy with a KAL-7 at close range without dieing, and its not like you can always stay far away from them unless your just camping which isn't really much fun either. Im not even really sure where IM going with this poll other then just to say to ND it was the second dumbest thing you put in this game (behind double damage) and IM really hopping that there is nothing like it in Uncharted 4.
-Sora
Fender Bender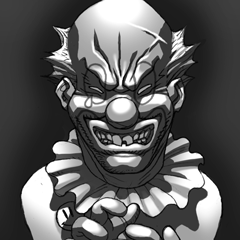 Registered: 11/01/2010
Offline
3622 posts
Re: The KAL-7. **bleep** were you guys thinking?
Jan 10, 2013
I agree, it's stupid and annoying. I do occasionally enjoy putting it on and messing about, but its still stupid and annoying.
Do you feel me?
Re: The KAL-7. **bleep** were you guys thinking?
Jan 10, 2013
Paragraphs, please.

Some ND employees love stuff like KAL/Renenge/Ping etc. They have the power to develop the game to suit their needs, although they don't play it that much.
http://community.us.playstation.com/t5/The-Last-of-Us-Multiplayer/Ping-filter-toggle-SUPPORT-for-less-lag/m-p/40782623
Uncharted Territory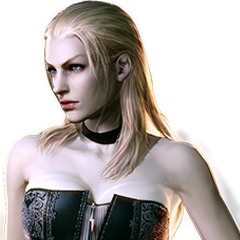 Registered: 04/21/2010
Offline
1277 posts
Re: But but... :smileysad:
[ Edited ]
Jan 10, 2013
The effectiveness of the Kal7 is a disgrace. I never used it but a few weeks back I was so annoyed by this weapon that I equipped Weapon Expert 3 and the Kal with RoF and Reload Speed (2nd slot Daredevil) for a few matches. I was shocked... I was almost unstoppable on certain maps.
Sprint, blindfire, zig-zag and maybe a punch (hardly ever necessary though), that's all you need to do. It takes no skill at all and the range and lock-on of the blindfire is insane. If you use this weapon, you do not really play the game, you let the game play for you, well almost.
Another disgrace is ND's statement that blindfire isn't a widespread problem. This whole game is a blindfire festival. It's hard to keep your distance on many maps (unless you camp) and if you don't join the blindfire and aim instead you'll often be the one to lose the gunfight. If the blindfire alone won't kill you, the punch certainly will and then the best you can hope for is a double-k.o.
The Kal is there. It will stay. Blindfire needs to be nerfed though. Personally, I would like to see its effectiveness reduced to less than 50% of what it is now. The one who aims with good accuracy should be the one who wins the gunfight, not the one who zig-zags and punches as if this game wasn't a shooter.
I could go on and on about this...
monkeybutler100
Treasure Hunter Registered: 12/06/2011
Offline
4793 posts
Re: The KAL-7. **bleep** were you guys thinking?
Jan 10, 2013
Totally agree. The same question could be applied to many of the decisions they made on this game.
Rate of fire, auto lock on being more effective than aiming , bargain stacking, ping....... I could go on for hours.
Sure they fixed some things but the fact things like a four hit fal kill, kills counting on plunder, removing stopping power completely etc were unforgivable errors in the first place.
Re: But but... :smileysad:
Jan 10, 2013
---

BurstLimitKL wrote:


But but...

---
Amazing video, BurstLimit!
There are only two tragedies in life: one is not getting what one wants, and the other is getting it.