Reply
Topic Options
Mark Topic as New

Mark Topic as Read

Float this Topic for Current User

Bookmark

Subscribe
bunshing
Uncharted Territory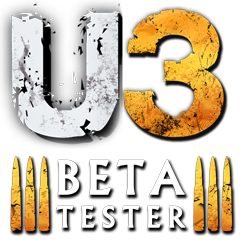 Registered: 01/01/2010
Offline
1503 posts
Nov 12, 2012
just use something else, its not too hard
Uncharted 3 Co-op Certification Center: Uncharted.VarHyid.com
Uncharted Territory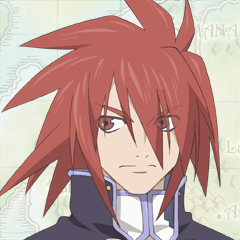 Registered: 06/04/2010
Offline
1488 posts
Ferrari_1996
Uncharted Territory

Registered: 10/02/2009
Offline
1840 posts
Nov 12, 2012
---

SicParvisMagna6 wrote:
Tau stinks right now nerf it to 2 shots a kill and nerf a least the headshot 2 shots **bleep**

---
NO.
Naughty Dog knows the Tau is weak but tried to buff it with other things than damage such as rate of fire and max ammo. And I fully understand that. A 2 shot kill tau would be quite horrible and it would outclass the Dragon Sniper since they would become almost the same. The Dragon would have the advantage of being able to scope in further. And the tau would have the advantage that it can be equipped with a long gun like the M9. This would make the Tau the best choice. Besides of that we would get a blindfire-punch problem because its BA is not as bad as the dragons. And if it would do more than 50% damage a punch would be enough to finish someone off.
Its good to post ideas but try to look at the consequences. And try to look at all aspects of them. Because I'm sure nobody would want a tau that kills in 2 shots if it actually was there and people could see that it would become overpowered.

Nov 12, 2012
The Tau needs more ammo, better hit detection, recoil to be speed up (thanks to the RoF buff) and ability to shoot exposed limbs when someone is in cover...
...But, I feel it's pretty decent as it is, there's far bigger issues with this game and the gun is good enough if more people learned it properly. It's not as powerful as Para-9 or Micro, but it's far more useful if using an automatic long gun. You can also take out turret users with ease with the Tau.
And the Raffica is way worse unless you use the super RoF glitch with a turbo controller.
Pepsi
Nov 12, 2012
I use the Tau Sniper with my M9 loadout. It's fun.
It's like you have to predict where the enemy will move to get the shots.
When I follow the enemy with the tau, I never get any hits. D:
YouTube: AlexDarkshield and Hardies331
Hardiess331 channel uploads new video daily!

Hekseville Citizen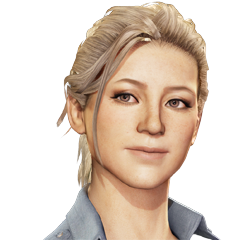 Registered: 10/06/2012
Offline
362 posts