Reply
Topic Options
Mark Topic as New

Mark Topic as Read

Float this Topic for Current User

Bookmark

Subscribe
Highlighted
Statistics - Important or not?
33 replies 444 views Edited Oct 4, 2012
Hey!
I know, all of you say that you don't care about your statistics or about the statistics from other people, but is that true? Do you really don't care about the person that has a negative statistic and is your teammate? Aren't you worried and asking, why you have to play with this person? Share your opinion with me/us, please, because I'd like to know more about that.
I'm a person that doesn't like to concentrate on his statistics and I wouldn't think about my statistics, but I don't wanna be that one person that everyone wants to avoid him being his teammate. I'm watching more commentators playing and they're always checking other people's statistics, thinking that this person can't play Uncharted, wich is the reason I care about my statistic sometimes. Also, do you care about the W/L from someone? How many rounds he lost or won? Probably not, because it won't say anything about the person, since his teammates are also important for winning a round. What do you think about the people that wasted money to buy the mappacks, but then turn their DLC to 'Off', because they're afraid of playing against better players. I'm not talking about the people that just don't want to play against tryhards, but I'm talking about the tryhards that want to play against newbies. What's your opinion? Are you playing with the DLC 'On' or 'Off'?
It's a thread I made to ask you about it, but I'd like you to discuss about it here, too.
I'm looking for people to play with, because I just started my second profile (main was last legacy with star) and I don't have friends on this new profile anymore. Write me a message if you're interested, because that's only a profile I use for the forums. Y U NO ADD ME? :')
---------------------------------------------------------------------------
Humalayeeeeeeeeeeeeeee - Tenzin ..
Treasure Hunter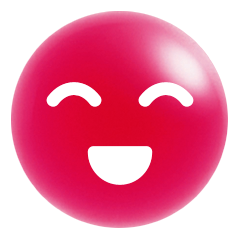 Registered: 11/11/2011
Offline
4570 posts
Re: Statistics - Important or not?
Oct 4, 2012
Re: Statistics - Important or not?
Oct 4, 2012
I care about stats when i play alone, so i know if i suck or not, but sometimes i get paired up with the most retarded players in the Uncharted world so i end up just playing for the lulz.
I do like to play the DLC, i payed for it for a reason, right? I don't play DLC much because DAG doesn't want to (EXPOSED).
But when i'm playing with people like... i don't know, Rem-Rems, i play DLC maps. c:
Oh, and i must have 300+ quits, some of them might have been a RQ, and i'm not scared of exposing myself, **bleep** it, but trust me, most of them are legit quits(i had to go somewhere else, party split, being stuck in "Game Starting In 1..., spinning ring and lag).
Anyway, to sum it up, play for fun, forget stats, if you are having a bad game, RQ, do it, why would you care about other people? Just do it.
L3G3ND4RY1994_
Lombax Warrior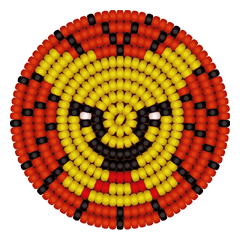 Registered: 09/29/2012
Offline
166 posts
Re: Statistics - Important or not?
Oct 4, 2012
1st in Uncharted, last in life
Re: Statistics - Important or not?
Oct 4, 2012
Zylinderknopf
Hekseville Citizen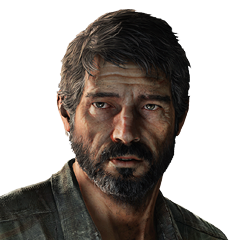 Registered: 11/18/2011
Offline
384 posts
Re: Statistics - Important or not?
[ Edited ]
Oct 4, 2012
I could care less about my teammates stats, because I am not really interested to get a high W/L-ratio.
If I want experienced teammates I play in a party.
I only turn my DLC on when I play in a party. I am not afraid of the DLC-enemies, but I do not want to play like a tryhard when I am alone.
[SnYp]-Clan

Re: Statistics - Important or not?
Oct 4, 2012
It annoys me when people say that KD is worthless, in some cases it might be, but it's good for marking your own progress as well as telling you how good your opponents are. Depending on what your meaning of Legit KD is you can easily have insanely high KD's. I have a friend who has a 9 KD on an account where majority of his kills have come after the Rage quitting patch. It is possible to have a KD over 4 without rage quitting depending on your playstyle.
When I go into a match and see people with a KD >1 I'm expecting an easy match, no problem. KD's 1-1.5 might be more challenging but not much of a problem. 1.5 - 2 though there are many good players who have KD's between 1.5-2.0 I still don't see this as a KD to be wary of. when I see a KD 2+ I'm going to be wary of that player, if you have two parties where their KD's are over 2 then expect a campfest.
Re: Statistics - Important or not?
Oct 4, 2012
I agree, renatabls, you're right.
My solution to this would be:
Play Free For All. This gamemode is fantastic, there are no teammates that could give you a problem and there you can really see how much skill you have. I just played against players in the last legacy and I didn't have any boosters, but I still won and got a 15:6 score with three headshots. Also, like renatabls said, if you're having a bad time in a game and you're really not enjoying it, just leave it and don't think about it. You're not playing for them, you're playing for fun and it's not fun if you're not enjoying the game ..
---- Signature --
Like a BOSS!