Reply
Topic Options
Mark Topic as New

Mark Topic as Read

Float this Topic for Current User

Bookmark

Subscribe
Highlighted
Sounds That Never Came To Be. ND, Bring 'Em Back!
[ Edited ]
51 replies 1902 views Edited Oct 8, 2012
Character Sounds
Okay, I was surfing around youtube when I found sound files for uncharted 3's multiplayer. I listened to a few and noticed that some weren't in the game and others were down right hilarious.
I've recognized five different types of sound files then the usual ones that would be great to have.
First is the throwback sounds. They simply spice up the usual boring throwback with an awesome line from your favourite character. Not all characters seem to have these but it would be cool to put it in for the ones who do.
Second is the TO sounds. These range from "This area is secured" to "We have to take our territory back" they are an amazing way to explain the current objective.
Thirdly, the hi-5 files. These sound make a victory buddy hi-5 or fist pump a million times better and there was no reason for these to be cut out when they where in the beta.
Fourth, drop it sounds. I think they would activate upon getting a drop it medal in plunder but I'm not certian. Kinda cool and rewards you for playing correctly. Or maybe for hot potato medals in co-op.
Lastly, I've also noticed some team killing sounds; sorry, oh no and the like. Maybe the person who got TK would be a little more forgiving if they heard these? Maybe not but it gives your skin more character for shore. Again not everyone seems to have 'em though.
Ramses' and Cutter's Sound Files courtesy of EveryClickCounts/Fadi
Listen to 0:45 - 1:12, 3:57 - 4:33 and 4:46 - 5:01. I Listen to 0:27 - 0:41 and 2:42 - 3:00
Canceled Power Play Music
These sound great! Imagine one of them playing while dodging double damage or when your chasing down a marked man. They have the perfect amount of intensity with that uncharted feel. They'd defianitly add a some variety to the sole current track.
Announcer/Kickback Lady
Just putting this in here because some of them aren't being used. Also a few of them are interesting like at 3:48 - 4:05.
Specific Characters
Here I'll list characters and what files they seem to have, starting with the villians.
Talbot
Has anybody heard some of these? Cause there awesome! A gold mine of material here.
-Extra files
-TO files
-Throw back files
-Drop it files
-Sorry files
Zoran Lazarevic
This might be out of ND's capabilities but some of Lazarevic's best lines are from the U2 files.
-Great taking damage files and kill files from U2
-TO files
-5 kills files
-Hi-5 files
Kathrine Marlowe
-TO files
-Throwback files
-Sorry files
-Hi-5 files
-Drop it files
More to come.
Other
Yay! Free signature! Made it in my spare time. Doubt anyone will use it and it's pretty crude it, but it's relevent, so why not stick it in here.
html in spoiler tag
So Naughty Dog, would you be so kind as to put these sounds in the game? At the very least respond to this thread. Come on! I know you want to.
Author's note: I'll edit this to include other types of quotes and generally better on a weekly/daily basis. Thanks to Fadi for the music and sound files and Toxic for helping get this thing rollin'. Also thanks to you guys sporting that awesome sig, you know who you are.
Re: Sounds That Never Came To Be
Sep 5, 2012
You may also want to include the alternate Power Play songs. It's really repetitive hearing the same few every game of TDM.
Uncharted Territory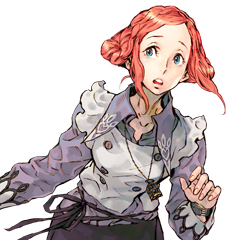 Registered: 02/29/2012
Offline
1603 posts
Re: Sounds That Never Came To Be
Sep 5, 2012
I Only Post Everything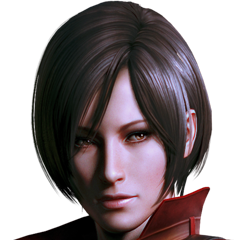 Registered: 04/28/2009
Offline
875 posts
Hekseville Citizen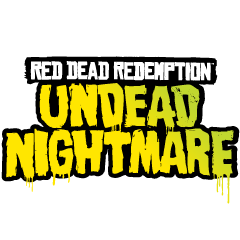 Registered: 10/09/2010
Offline
250 posts
Re: Sounds That Never Came To Be
Sep 5, 2012
---

King_Cobra97 wrote:


I was listening to some sound files that fadi uploaded on youtube and I noticed a few of them aren't in the game but would be awesome to have and some are pretty funny.

Firstly there's a couple of sound files for throwing back grenades such as "hey, you dropped this!" and "right back atcha" I thought these were pretty cool.

Secondly there's some for capturing and losing territories in objectives. I'm sure objectives players would appreciate these in the game as they're really cool and pertain to the objective at hand.

Lastly there's the hi-5 sound files which are awesome and have no reason to be shut out of the full game as they were in the beta.

So ND hows 'bout putting in a few of these in a future patch?

Ramses' Sound Files courtesy of EveryClickCounts

Listen to 0:45 - 1:12, 3:57 - 4:33 and 4:46 - 5:01.

All edit this to include other types of quotes and generally better later since it's getting late here.

---
The sound of the M9 in the beta should of stayed lol
Re: Sounds That Never Came To Be
Sep 5, 2012