Reply
Topic Options
Mark Topic as New

Mark Topic as Read

Float this Topic for Current User

Bookmark

Subscribe
Highlighted
---

Aureilia wrote:


---

Black_MiD wrote:


---

Aureilia wrote:


The M9 isn't the problem.

It's the other weapons are garbage, if the M9's recoil was nerfed the entire game would be an unaimable mess for most people.

We should really be discussing buffs and not nerfs.

Apart from ROF which probably does need removal and not even a nerf. The M9 is just right without it. The other weapons though are extremely poor to be aimed.

---

The AK is a beast, in my opinion. It might be slower than the M9, but, overall, I think it's a much better gun. The only aspect in which the M9 is superior is blindfire.

---

That is for you though.

I've seen many people unable to use it or even hit targets with it. I've helped those people mostly by directing them to the M9.

There is a problem with something if the masses can't use it properly. This game is supposed to be accessible to the masses according to ND, yet they have weapons that are simply uncontrollable without putting a lot of time into the game.

The AK needs vast improvments, why not get behind it? it would highly benefit you considering you do well with it as it is, a buff can only enhance your playstyle.

---
I suppose you're right. I agree that the AK definitely needs some improvements: its recoil (without the Accuracy mod) is really unpredictable and difficult to control. I think that a buff would greatly encourage players to use other weapons, every once in a while. We'd definitely see more weapon variety.
There are only two tragedies in life: one is not getting what one wants, and the other is getting it.

The blindfire is what makes the rof far more dangerous imo :/
I can beat rof users head up as well as many of my online friends, but coupled with blindfire it makes it an annoyance thats really really difficult to properly counter. I'm sure the fal has a higher ttk though since ive killed many rof user without a single shot to the head, so u might want to pick it up
Andrew_Coolog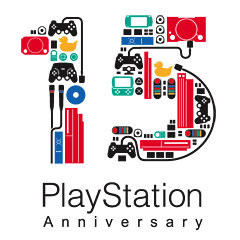 Offline
---

canadian94eh wrote:


IMO, the m9 even without the rof mod is OP (know that i haven't complained about anything in this game being OP except for the current m9 and maybe the shotty before the hopping technique was nerfed (what you should get from that is i didn't think any of the other "OP" weapons that were nerfed because of all the complaint threads weren't truly "OP"; i don't bandwagon))

why i think it's OP even without the rof mod:


it does a substantial amount of damage from distances that it shouldn't be able to; ability to kill people from far distances (accuracy is too high / recoil too low, take your pick) (sometimes it even has a better

/ faster

killing efficiency than weapons that should be suited to be better for long distance battles)

stopping

power

is

unbelievable

on

this

gun

,

people

thought

it

was

bad

on

the

g

-

mal

(

which

it

wasn't

)

it

doesn't

always

occur

,

but

when

it

does

,

it

completely

stops

people

in

their

tracks

the recoil is too easy to counter (steady force up while ever other long gun is completely different; ak sways left and right as well as moving up, g-mal isn't steady since it's a burst fire, kal is all over the place, fal depends on your shots (since it's semi-automatic), dragon is obvious)

and

the

last

reason

is

that

it's

Cogburn's

favourite

weapon so

they

will

never

nerf

it

,

if

anything

they

will

buff

it

i get why they made the m9 in the first place, since it's an easy to use gun for newer players to start out with but once they get good at the game, weapons like the g-mal, fal or, dragon should be there to provide the experienced players with a better gun, ie: the m9 should be an average weapon: easy to use, killing effiency low but still gets the job done farily easy, while the other weapons (being the g-mal, fal, and dragon) should be difficult to use but when you're good at it should be able to kill people faster or more efficently than the easy to use weapons

for example: the t-bolt is a difficult weapon to use but, when you get good at it you start killing people easily ... it shouldn't be the easiest a weapon is to use - the easier / faster it is to kill someone ... this is the balance problem this game has

edit: it removed some of my spaces

---
I kinda thought the M4 in U2 is more OP than the current M9. But then again, the U2 M4 was never patched and was a pickup gun.
Joel's has superhuman hearing due to his integrated Astro A40's :3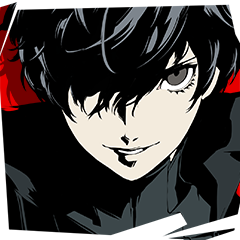 Offline
---

Andrew_Coolog wrote:


I kinda thought the M4 in U2 is more OP than the current M9. But then again, the U2 M4 was never patched and was a pickup gun.

---
As you stated, it was a pickup gun, so it wasn't like everyone had one all of the time. The M4 had an amazing RoF, great accuracy, and probably the most efficient stopping power of all UC2 guns.
Again, it was a pickup gun and it wasn't located at spawns, so it had the right to be better than the AK or the current M9.