Reply
Topic Options
Mark Topic as New

Mark Topic as Read

Float this Topic for Current User

Bookmark

Subscribe
Highlighted
24 replies 992 views Edited Mar 31, 2013
I'm bringing this up again, even if ND doesn't fix it in Uncharted 3, they better not put ANY Rof mod in UC4. It's the only Mod that directly increases TTK. RoF has no repercussions either, the recoil increase is laughable the only other downside is loss of ammo but that can easily be fixed with the use of Daredevil, Ammo Award, or a Stat Hat.
RoF M9 was the only gun that was able to go head up effectively with the Pre-Nerf FAL and Pre-Nerf GMAL both of which have already been weakened. Then why is RoF still here.
RoF M9 is the fastest killing long gun not counting the Dragon, it's incredibly effective for BF why is it here? The RoF Arm Micro is the strongest pistol for BF and Steel fisting even faster than the Para 9.
I'm creating another complaint thread so what it worked for the G-MAL.
Treasure Hunter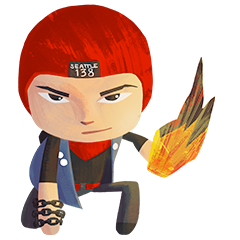 Registered: 03/09/2013
Offline
4945 posts
Mar 31, 2013
/>
Hello everyone! I'm Scott Lowe, the newest addition to the community team at Naughty Dog. As a longtime fan of the studio, it's an absolute dream come true to work alongside the developers here and immerse myself in our amazing player community. It's week two for me, so I've got a ton left to learn and get up to speed on. Nonetheless, I plan on posting on the forums as much as possible. You can also hit me up on Twitter, @ScottLowe, whether it's to talk about games, the studio, or exchange GIFs. Beware, my GIF game is strong. -ND-ScottLowe
Re: RoF is Overpowered
[ Edited ]
Mar 31, 2013
IMO, the m9 even without the rof mod is OP (know that i haven't complained about anything in this game being OP except for the current m9 and maybe the shotty before the hopping technique was nerfed (what you should get from that is i didn't think any of the other "OP" weapons that were nerfed because of all the complaint threads weren't truly "OP"; i don't bandwagon))
why i think it's OP even without the rof mod:

it does a substantial amount of damage from distances that it shouldn't be able to; ability to kill people from far distances (accuracy is too high / recoil too low, take your pick) (sometimes it even has a better / faster killing efficiency than weapons that should be suited to be better for long distance battles)
stopping power is unbelievable on this gun, people thought it was bad on the g-mal (which it wasn't) it doesn't always occur, but when it does, it completely stops people in their tracks
the recoil is too easy to counter (steady force up while ever other long gun is completely different; ak sways left and right as well as moving up, g-mal isn't steady since it's a burst fire, kal is all over the place, fal depends on your shots (since it's semi-automatic), dragon is obvious)
and the last reason is that it's Cogburn's favourite weapon so they will never nerf it, if anything they will buff it
i get why they made the m9 in the first place, since it's an easy to use gun for newer players to start out with but once they get good at the game, weapons like the g-mal, fal or, dragon should be there to provide the experienced players with a better gun, ie: the m9 should be an average weapon: easy to use, killing effiency low but still gets the job done farily easy, while the other weapons (being the g-mal, fal, and dragon) should be difficult to use but when you're good at it should be able to kill people faster or more efficently than the easy to use weapons
for example: the t-bolt is a difficult weapon to use but, when you get good at it you start killing people easily ... it shouldn't be the easiest a weapon is to use - the easier / faster it is to kill someone ... this is the balance problem this game has
edit: it removed some of my spaces
so explain this to me please.
Apr 1, 2013
Ok so m9 rof i see it mostly on dlc am I right its there ive had the best games ever.
I have to say this balance thing before ll the nerfs ive seen so many people go head up with rof with the ak the gmal the fal the kal was aimed i remeber when in the games i played (long gun side).And the micro (pistol side ) para raffrica not the tau it sucked back then.They could then but...
when all the nerfs happened people started looking for glitches dteaming and modstincking.
the multiple patches (cause and effect) (cause people complain messin up the game.). (effect game slowly got broken) the tau really is the only gun that needed something.
gettin tired of all the complaining
when the rageful players in the game caused it
i mean whop to doo you got killed no 1 gives 1
u either suck, aim was off or ur cought off gaurd it happens
THE NINJA IN UNCHARTED
Treasure Hunter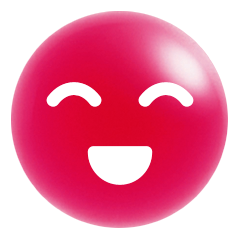 Registered: 11/11/2011
Offline
4570 posts
Apr 1, 2013
its not balanced now but it was people had more skill back then i mean the kal was hardly seen back then till u ran into some trolls it was rare then
THE NINJA IN UNCHARTED