Reply
Topic Options
Mark Topic as New

Mark Topic as Read

Float this Topic for Current User

Bookmark

Subscribe
Highlighted
Remove Rate of Fire! [Official Thread] (140+ kudos!)
[ Edited ]
221 replies 2407 views Edited Aug 15, 2012
MISSION ACOMPLISHED!!! They nerfed it! Thanks for all your support!
--------> original thread
Hey guys,

Well, 1.13 was great. Except for one problem that is now bigger then ever. M9 RoF. It's the games biggest monstrosity, and the only thing keeping the game from perfect weapon balance.

IT NEEDS TO GO.

Now that 1.13 fixed the G-Mal, everyone is using the M9, because it's the most powerful weapon in the game (besides the power weapons of course). If you agree, please Kudo so ND can see the community is clamping for its doom!

But we don't just wanna yammer. Here are my reasons why RoF has to go.
1. M9 already has the highest rate of fire of allY the starting guns (except the Kal but no one cares about that). It doesn't need an advantage.
2. All my hard-earned treasure guns are now inferior to a mod that someone purchased with spare cash.
3. Ak is now the ugly step sister, because its rate of fire is so inferior to M9 RoF it has practically no chance even when you get the jump on the person.

Here are SouthpawLP's reasons.
1. The three quickest TTKs for loadout weapons belong to the Dragon (which can kill you instantly if it's a headshot, or merely a torso shot while you were already wounded by just two bullets, plus it's got really insane recoil and aim assist which slows people down too much, AND it's a semi-automatic, not an automatic), a FAL-SS (which has incredibly bouncy recoil, and it's a semiautomatic where you have to tap R1 for each shot, AND you have to time each shot because it has a jamming issue if you fire it too quickly), and the ROF M9 doesn't need to have R1 tapped for each individual bullet to come out, it just needs R1 to be held down, and it has a consistently faster TTK than the Dragon and FAL-SS due to having virtually no flaws like the former two guns. Play with either three weapons and you'll see the most consistently quick kills come from the ROF M9, hands down.
2. It has the stopping power of an AK and FAL-SS. Great, the M9, a gun with low stopping power, suddenly gets a ton of it so even if you do survive a hailstorm of bullets, you're going to be slowed down to the point they can just run up to you and punch you to death. Stopping power should be a perk for the AK and FAL-SS, guns that are not super-easy to use for everyone but should rather reward skilled user. The ROF M9 takes NO skill to use and has as much, if not more, stopping power.
3. The M9 still has a ton of accuracy while blindfiring, and the ROF M9 just has the absolute fastest steelfisting TTK for ANY loadout weapon (Para 9 w/ BA attached will rule pistols, but it's DEFINITELY second to the ROF M9 due to the former's jamming issues and not being able to have the trigger just held down mindlessly).
And for all those saying that RoF is balanced because of its downsides, well, let's look at the chart.
Downsides:
1. Has a higher recoil then regular M9.
2. Runs out of bullets faster then regular M9.
Advantages:
1. Has a faster kill speed.
2. Easiest weapon to get quick kills with.
3. Stopping power is increased significantly.
4. You don't need to grind for treasures to unlock it.
This needs to end! Support this thread so ND can finally fix the biggest problem in the game!!
I do gameplay/commentary, help me out and subscribe! Click my siggy to get to my channel!
I don't really play Uncharted 3 much anymore...
Fender Bender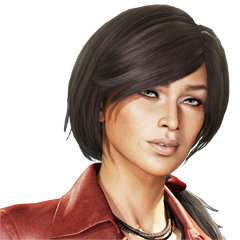 Registered: 10/15/2009
Offline
4545 posts
Re: Remove Rate of Fire! [Official Thread]
[ Edited ]
Aug 9, 2012
Rate of Fire? KILL IT! KILL IT WITH FIRE!
Dump all ROF weapons in one big pit, nuke that pit from orbit, napalm the blast zone, salt the earth so nothing grows back, then dump MOLTEN HOT LAVA into the pit, just to be safe! Then use the neuralyzer from the Men in Black movies and wipe its horrible, dreadful existence out of everyone's memory.
And then you'll have my permission to die.
Naughty Paw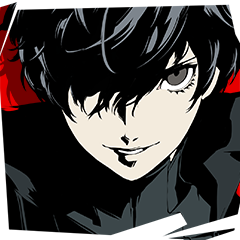 Registered: 12/06/2011
Offline
20641 posts
Crimsonine
I Only Post Everything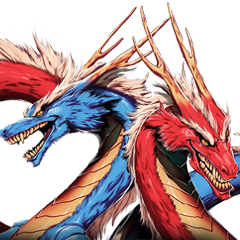 Registered: 06/11/2012
Offline
1036 posts
Re: Remove Rate of Fire! [Official Thread]
Aug 9, 2012
Re: Remove Rate of Fire! [Official Thread]
Aug 9, 2012
I honestly think that the blindfire accuracy on the M9 is a bigger problem. It keeps people from having real gunfights. All they do is charge you.
Naughty Paw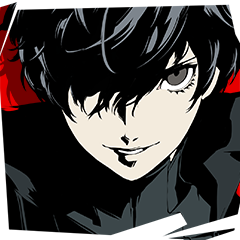 Registered: 12/06/2011
Offline
20641 posts
Re: Remove Rate of Fire! [Official Thread]
Aug 9, 2012
I Only Post Everything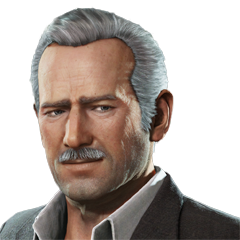 Registered: 11/24/2010
Offline
1337 posts
Re: Remove Rate of Fire! [Official Thread]
Aug 9, 2012