Reply
Topic Options
Mark Topic as New

Mark Topic as Read

Float this Topic for Current User

Bookmark

Subscribe
I admit when the game came out it was fine, everyone was level 30-something (Subway Beta) and i was already used to the **bleep** blindfire because of that same beta.
But when people started reaching level 50 and unlocking the FAL the game was unplayable IMO, all i saw was people running aroung killing me with either a KAL or a 4HK FAL. They'd use QB and Bargain all day.
I think what destroys this MP is what you can unlock, G-MAL and AK are there for default (when the game came out there was no Spyder M9 nor any M9 you could buy in the PS Store).
Hopefully U4 will be more like U2, where everyone has a chance, having loadouts in a game where a weapon(KAL, FAL, M9 RoF) and/or a mechanic(blindfire) is OP is so unfair.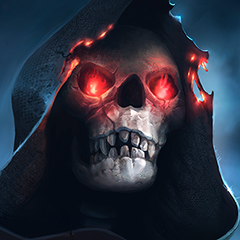 Online
Ahh i do kinda miss those days i was a competetive king i near always ended up top player against the higher ranks never had to use kal7 to buy me a win it was ak or gmal i'd use, 2years later im lucky if i get 14kills a game without dyin more thanks to kal7's,power weapons and bad lag
.
In short yes i do remeber the good old days and wish they was still happening now.
But its a uncharted 3 players dreams/my memories.