Reply
Topic Options
Mark Topic as New

Mark Topic as Read

Float this Topic for Current User

Bookmark

Subscribe
Highlighted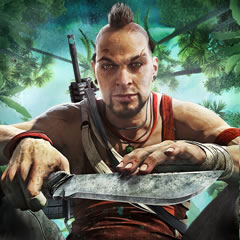 Offline
---

DominantDude wrote:


I don't even know why people get mad about this. You KNOW ND doesn't care if you're screwed out of your ticket...

Besides, the ticket system is just a money-scheme. I wouldn't buy a single ticket if my life depended on it.

---
Its just not about the ticket... I won a F***** loss too... I'm getting tired of winning losses.
---

DominantDude wrote:


I don't even know why people get mad about this. You KNOW ND doesn't care if you're screwed out of your ticket...

Besides, the ticket system is just a money-scheme. I wouldn't buy a single ticket if my life depended on it.

---
exactly, I wonder why they would even do something like this. A large portion of all the recent updates is just news about the money scam ND has applied to this game. Just a huge slap to the face to anyone who plays this game seriously.
I'd only buy tickets if I was one week away from getting something and I didn't get it... just so I wouldn't have to wait another whole week just for one **bleep** unlock. Seriously... 6 weeks for one **bleep** skin.... my god.
Wow now i know iam not the only person to lose a ticket to BS. Playing a match, owning hard (20+ kills) ...Disconnect....
If you think something is impossible, you'll make it impossible.
Re: REALLY??!!!
[ Edited ]
That sucks, along with getting a "fair" match with 5 Legacy 5 people against 3 non-Legacies, 1 Legacy 1, and 1 Legacy 4 (Me). Guess who won extremely easy? I'll give you hint: Legacy 5. This was a week ago by the way. My golden ticket... is lost in time like tears... in the rain...
_____________________________
-Game is not broken. You just suck.-