Reply
Topic Options
Mark Topic as New

Mark Topic as Read

Float this Topic for Current User

Bookmark

Subscribe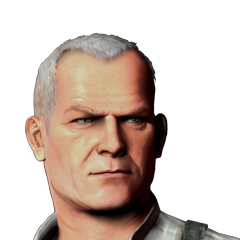 Offline
Re: Problems with team objective/dlc's
Marked Men should cycle through players but preferably just the middle three. If the top player's a pro and he's marked and the other team's just a bunch of average Joes they're screwed for the entirety of the round. Really, a bunch of 8-7 people take down the guy with 21-3? They're super screwed.
Hardcore Mode and Raffica enthusiast; former CEO of Obey Manufacturing, Los Santos, SA; Second Wave Agent specializing in medical training and CERA-JTF EMT
Re: Problems with team objective/dlc's
I agree with StardustSpeedway completely (I've played with him/her numerous times on TO so i think he/she understands the frustration)...As to chain reaction; i think points should be awarded for team cooperation and the announcer should bemore specific about the particular objective thats being played. Turf war should have a refined point system so players dont camp in a territory to boost their stats. Medal system in objective based games needa to be more refined and rewarding. Curreant system is complete BS. Last but not least....lag is more intolerable now that gamers have branched out into other games. UC3 is dying :-(
Re: Problems with team objective/dlc's
Im assuming plunder has similar issues(i only play it sometimes). When i do play plunder i see lots of ppl camping in the corner and not helping with the obj at all. I can understand why newbies dont do anything at all(coz they dont know how to play the game?) Yet i still see players who are highly ranked and they are as useless as newbies lol. Why isbit like that?