Reply
Topic Options
Mark Topic as New

Mark Topic as Read

Float this Topic for Current User

Bookmark

Subscribe
Highlighted
Safe to say they either don't care or are complete oblivi...
---

LariosoDog wrote:


...now on week 4 after relase and nothing to comfort the crowd that put their trust in this game.

I skipped buying two UC3 as christmas gift and get another game instead for these children. I don't want gifts that I think might be crap.

For me, I might be buying it later if it's fixed and buyers are treated respectfully...which is not happening now.

I can think of two things...ND staff are completely worked out and need a break after lauch of this game...or they have not a clue what's going on.

That's my optmistic view of ND.

I won't tell the other here yet until we know what is happening or not.

---
Safe to say they either don't care or are complete oblivious. This is one of their staff's responses to me on Twitter.
"For which issue? We've all been monitoring the forums daily and replying when we have info to share"
...is ND a bunch of cave men that crawled out to daylight - without any social skills?
More and more people are crying out for some kind of dialog.
They need not have a solution - just acknowledge what can be acknowledged.
Well, it's their business - and if they are in denial - and more and more retail stores are banning the sales of this game - sales will eventually come to a stop.
These stores does not have the profit margin to have every other sold UC3-copy come back to switch disks and stuff. With no other info that is what most people do - something is wrong with disk is first thing we are thinking about.
There is a tremendous amount of cred for ND for the UC1 and UC2 that I played and still are playing - but this is kind of odd behavior I must say.
To all those who are having issues and now know that Naug...
To all those who are having issues and now know that Naughty Dog is going to do nothing for us, I suggest signing up to Metacritic and begin giving scores based on the product you received. Perhaps when the press notices large amount of negative reviews, something will get done about this.
You know what guys, they don't give a flying **bleep** what ha...
You know what guys, they don't give a flying **bleep** what happens to us. Probably because they know fixing this issue will hurt their bottom line.
From ArneMeyer
" we are trying to help as much we can, when we can, however hardware issues have to be handled by PlayStation support."
So in my case, even with docuemented calls with Sony support confirming there are no hardware issues, they are not going to do anything for us. Even those who have gone great lengths to do the repairs, yet still have the issues. You guys wonder why they won't respond, now you know why. But you guys deserve to know.
I will never support this company ever again, no matter what you make. I will also make it my goal to get as many other people as possible to do the same.
It will take care of itself...don't waste your energy up on this....
At latest at christmas day and onwards all gifts will have reached their destinations - and massive returnes of games to stores.
It will be banned for sure - retail will stop selling it. They have no resources to handle returns of high numbers. Just a lot of unhappy customers puts shops in bad spot too - they don't want that.
It might even be that Playstation with UC3 bundle is banned as well.
I've been doing programming for many decades now and can see plenty ways that games overheat hardware - and that's not a hardware failure as such. I think ND should play the game through with temperature meters and such equipment on cpu and gpu to see where they are at. Urge to make pretty graphics might have gone passed what PS3 can handle - on paper it can but not in real life..temperature watch in console is probably shutting it down.
If I were Sony I would put a team to test this thoroughly - after all Sony is publisher and owner of the platform as well.
There are plenty games to play on the shelf - so why loose energy on one - gaming should be pure fun. But it's easy for me to say since I have not wasted any money on this one - and probably won't ever.
ND do it something with infinite loading(20 chapter)!you...
ND do it something with infinite loading(20 chapter)!you are launch unplayable product for me, release the correcting patch or refund my 100$. I am upset. sorry my baaad english.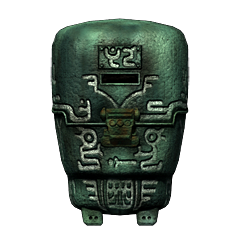 Offline
Haven't been to this thread for a while as my game has be...
Haven't been to this thread for a while as my game has been working perfectly (touch wood) for a couple of weeks now since having the sroe (spinning ring of eternity and music cut out while spinning) for a week or so.
The game has loaded perfectly for a couple of weeks and I'm not sure what was different.
I did take the disc and as although it looked clean I polished and cleaned for a good few minutes so there was no chance of any grease/dirt etc.
I also always wait after each press start prompt etc to let the game load and fully stop reading (wait for no sound) before pressing for the next stage eg any menu etc.
I don't know if this will help anyone but it has worked perfectly as I said for a good while and it was easy to clean the disc and wait for all loading noises to stop.
Only issue I still have is that I can't join parties very often.
I do sympathise fully and hope it gets sorted for you all.
Honestly though the ps3 seemed unable to read the disc (dual layer) with even the tiniest smear on it (even though I couldn't see it) so please try cleaning properly and not on your enchillada stained shirt!
Okay, so I have a 160gb slim with the same HDD and I live in NA, specifically America.
During the first day of playing the game, in which I played for five hours-stricly multiplayer, I experienced multiple cases of freezing. This problem occured mainly during the "voting starting in n seconds" phase. It didn't seem to have any set formulaic time to when the freezes would occur and happened randomly throughout the five hours.
On the second day of playing the game, which I probably logged close to 7 hours on, there were freezes and after a freeze I had to turn off my Ps3 and plug it out, which I usually do when it freezes to play again, but this time I encountered the loading ring in the begining spinning incessantly.
No matter what I tried it kept spinning continuosly and never went beyond that point.
I turned it off, cleaned thed disk, tried to put in another game (UC2, which worked), etc.. and nothing worked. So, I just waited.
Then this morning(the third day) I read a few threads here and found that this was actually a problem and not just my Ps3 aggravating me on another account. So, I cleaned it even more rigourously and tilted my Ps3 sideways, and wallah! it worked.
Now, I understand that this isn't really a good fix and I don't know if its even a fix or just luck, but I would like to be able to play the game without worrying about if it'll even play again when I quit.
Its a pretty new Ps3 and my room is kept typically cool, so its not an overheating issue, but I have noticed that after playing, the disk was kinda scratched up, I don't really know why.
Anyways, just stating my problems and glad it worked this once, though I don't really have faith that this fixed it permanently or that it'll work again, so whatever the problem is, I hope it'll get patched (if it can) in the future.


game not reading and doesnt look like original cd
hi.
i have a fat ps3 80gig drive original, all other games played great.uncharted 3 is the only game not playing.pop it in the ps3 and it makes a wierd sound clock on the screen spins then goes back to regualr nothing happens.i opened the game with the plastic wrap on it but the top of the cd was peeling off and it doesnt look like a regular ps3 cd.it looks like somone copied it from a cd compared to the other discs which look lased on.the disc says cd-r so im not sure if its a real disc or not. tried it in my friends ps3 and did the same thing.i love this game and dont want this to be a prob cuz i wont buy a game from naughty dog again if this isnt solved. thank you
What?! Post a photo please.
---

toreno008 wrote:


on.the disc says cd-r so im not sure if its a real disc or not.

---
What?!
Post a photo please.
http://community.us.playstation.com/t5/The-Last-of-Us-Multiplayer/Ping-filter-toggle-SUPPORT-for-less-lag/m-p/40782623