Reply
Topic Options
Mark Topic as New

Mark Topic as Read

Float this Topic for Current User

Bookmark

Subscribe
Highlighted
Open Letter to Naughty Dog regarding treasures
[ Edited ]
24 replies 589 views Edited Nov 4, 2012
Dear Naughty Dog,
I have been a huge fan of your games, ever since Crash Bandicoot and right up until the Uncharted Series.
I enjoyed the multiplayer on Uncharted 2. I downloaded every piece of DLC, and managed, with a lot of patience, to attain all the trophies released. When Uncharted 3 was released, I expected the similar DLC challenges to attain your trophies- skill based trophies based mainly on the game mode and medals. I was looking forward to it.
However, when the trophy patch finally arrived, I was greeted with a slight sense of disappointment. The skill based and objective trophies were all there, but so were others- treasures. This would not have been a problem, except for the way in which these treasures were attained- purely, from myself and a number of my friends point of view, on luck.
These are a real problem to attain. Multiple drops of the same treasure are the norm, along with hours wasted hunting for singular treasures that seem to have no appearance in sight- a disheartening sight. This has caused a lot of ill will from my friends towards the nature of the multiplayer. I can see you have tried to address this with Patch 1.15, but there is still resentment, both from myself and others, towards how these treasures are attained.
I have a simple request which might address a lot of fans issues on this important aspect of your multiplayer- would it be possible to summarise the algorithm the game uses to calculate the drops of these treasures? We'd just like to know how they're calculated; what parameters are needed to even spawn one treasure, let alone the ones we need.
If you can't disclose it, that's fine- simply state why and we'll be done with it. Knowing why we cannot know a secret is better than being excluded and never told why- and even simply explaining why you cannot divulge this information would bring back some goodwill from gamers regarding the treasures (currently unexplained) random nature.
I know I am not the only one who is interested in this. If I'm not, please don't hesitate to post a message to this post just saying you're in favour of this request. Hopeflly we'll have our voices heard.
A_Fairs
Treasure Hunter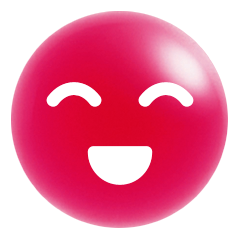 Registered: 11/11/2011
Offline
4570 posts
Re: Open Letter to Naughty Dog regarding treasures
Nov 4, 2012
I think I will, cheers for the advice. I'm just testing the waters at the moment, but if enough people take notice then maybe Naughty Dog will give us some semblance of an explanation.
Re: Open Letter to Naughty Dog regarding treasures
Nov 4, 2012
Re: Open Letter to Naughty Dog regarding treasures
Nov 4, 2012
Agreed, ND said they would address it in 1.15 and they sort of did but only for the wrong frickin treasures. I hate moaning about this game and try not to do it as I love all things uncharted, but they made getting the treasures that were already attainable ( treasure hunter) easier ( too easy IMO) especially as the hardcore set were people's only issue, and that problem was fixing itself. Then they left the arena treasures untouched, you know the ones you have no control over whatsoever, genius! I do enjoy playing arena but playing and I suppose I will get the treasures eventually but I haven't had a new one in weeks and I play at least a couple of arena matches most days.
Re: Open Letter to Naughty Dog regarding treasures
Nov 4, 2012
People say that playing hunter drops the rarer treasures but I haven't really found this. I've played a reasonable amount of hunter now an as long as you make sure you are first to the treasure chests I do get 3 to 4 treasures per match but I have only had two new ones out of twenty odd matches, plus playing in this manner is just horrible
Re: Open Letter to Naughty Dog regarding treasures
Nov 4, 2012
So respectful) I sure would not have been able to stay this respectful and calm when talking to ND.
I only need 1 treasure now, but I'd sign your letter. It would be good to know the algorithm of it all. At least for the sake of those who come after us.
Re: Open Letter to Naughty Dog regarding treasures
[ Edited ]
Nov 4, 2012
How do I know you're not a native speaker? You use words such as divulge. No need to be super official, even if you're pretending you're writing a letter.
On topic, it's top secret.
Last Guardian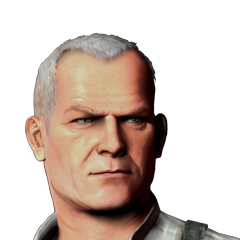 Registered: 01/04/2012
Offline
10262 posts
Re: Open Letter to Naughty Dog regarding treasures
Nov 4, 2012
That's why we're asking. I'm not going to keep playing Airport for Marco, and I've tried everything.
Even farming on Crushing. Stupid, but goddamn that watch.
Hardcore Mode and Raffica enthusiast; former CEO of Obey Manufacturing, Los Santos, SA; Second Wave Agent specializing in medical training and CERA-JTF EMT