Reply
Topic Options
Mark Topic as New

Mark Topic as Read

Float this Topic for Current User

Bookmark

Subscribe
Highlighted
OMG THAT WAS AWESOME!!1one! Thread.
[ Edited ]
70 replies 915 views Edited Jul 17, 2012
It happens to everyone, you'll be playing Uncharted 3 and something amazing happens. Something that makes you jump with glee or laugh your butt off. It has happened to me, it has happened to you, and it is sure to happen again so why not share it? Did something awesome happen? Share it. Did something funny as hell happen? Share it! Did your mom get a 5 not alive against GET+? SHARE IT! The only rule is that no negativity will be tolerated in this thread, bring it in and I will report you then kick you in the elbow with my forehead. There are 5,000 other threads to post negative stuff in, this isn't one of them.
--------
Of course I'll start
So I'm playing on London Underground, I'm moving through the gibfest hallway and take two guys out with my trusty G-MAL. EZPZ! I proceed to climb up, throw a grenade and kill a guy camping above the campfest stairway. I jump up and to my surprise two guys are running up the stairs, hastily I gunned them down. Sweet a five not ali-OH HEEELLLLOO! 3 guys spawn right beneath the stairs, I quickly throw my mega bomb and net a nice Eight in the Grave
Naughty Paw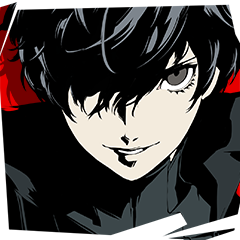 Registered: 12/06/2011
Offline
20641 posts
Re: The "OMG THAT WAS AWESOME!!1one!" Thread.
Jul 16, 2012
London Underground. Hammer Time Kickback. 3 kills in the hallway with it, instantly get another 10 medals somehow.
Go back to the swing thingy above the T-Bolt. 2 guys come over at once, use 2nd Hammer Time to kill them both, 5 Not Alive.
Got some other kills later with more Hammer Time.
I had at least 3 Hammer Times within a minute or so, all being successful for multiple kills.
Re: The "OMG THAT WAS AWESOME!!1one!" Thread.
Jul 16, 2012
Today, London Underground, of course. The last seconds of the match. We're four kills back to the victory, they only needed two more [46-48].
So I'am standing at the platform above the spawn, looking to the 'main room' everybody always is in. One guy hiding behind the bookshelf. I pull off my T-Bolt kickback and kill him as he goes for the look. Another two guys came in. I am fully exposed behind my cover as I was looking for the millimeter the enemies to let see themselves. Shot, failed. Another one...hit the target. It's [48-48] now, don't know where my teammates are. I killed the second guy as he was uncautious enough to relax an inch of his face out of the cover. Only one more kill. Another two guys enter the room, always through the big staircase. Shot. Kill. Win. Connect Four. Close and Epic. Boner.
__________________________________________________________

The Last Of Us...is the f**king GOTY!!!
Re: The "OMG THAT WAS AWESOME!!1one!" Thread.
Jul 16, 2012
I was playing elimination with some friends against some randoms, I was the only one alive on my team, and they still had 3 players left. The score was 2-2. I managed to kill the other 3 players and win us the game.
This is how I felt when I won us the game: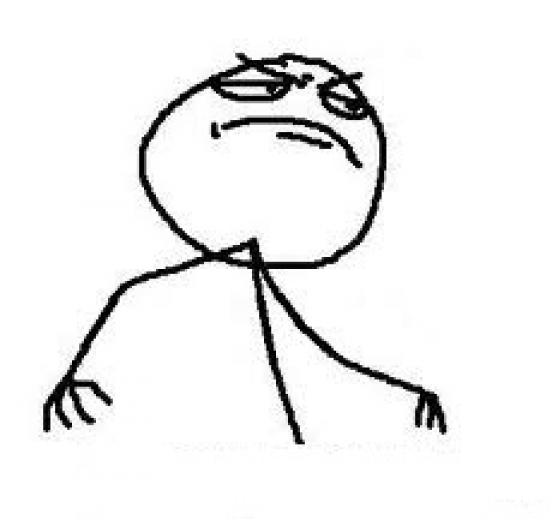 Re: The "OMG THAT WAS AWESOME!!1one!" Thread.
Jul 16, 2012
Ok so it was the old lab, T-bolt and pistole TDM. Me and two others were up in one of the Yemen going for The Long Ranger medals.
Suddenly I see that a green light flashes up from the other tower and I'm like "Oh **bleep**".
As I see the speeding rocket coming rushing towards me I see my life pass by I push the analog stick to the left and press X and I jump away from the tower just in the nick of time, leaving my teammates behind me.
And there I go. With the explosion right behind me, yelling "Oh craaap" I'm falling towards the ground like a cannonball.
Thank god there's no fall damage in this game.
It's in my upcoming montage
And by the time you're done reading this, you'll realize that this is just my sig
Re: The "OMG THAT WAS AWESOME!!1one!" Thread.
Jul 16, 2012
i don't understand what you are saying
Re: The "OMG THAT WAS AWESOME!!1one!" Thread.
Jul 16, 2012
Best one I can think of in recent memory was in Yemen. There were 3 people in a tower abusing their g-mal with scope zoom gold and just picking off my teammates. I managed to duck behind cover, jumped out of it and lobbed a grenade and got a "tripled" medal. I somehow didn't get a "Hail Mary" even though I was really far away, but whatever. I was happy.
Re: The "OMG THAT WAS AWESOME!!1one!" Thread.
Jul 16, 2012
Had a match about a week ago in London Underground where I had Monkey Man equipped. Conveniently I managed to earn 3 Pull Down medals, which is awesome considering my mediocrity as a player.
Gotta love it when opponents are kind enough to help you level up your boosters.
---
I am the one who knocks.
Re: The "OMG THAT WAS AWESOME!!1one!" Thread.
Jul 16, 2012
This happened long ago, but I was playing TDM in Desert Village. At one point this guy started shooting at me. I was doing really well so I didn't want to die, so I just ran off. He started chasing me. He was chasing me for a *really* long time. I just kept running like crazy and avoiding hits as much as possible.
After a while the heartbeat started and my screen was gray, I was like "Come on, COME ON, I can make it!" Suddenly another enemy appears in front of me and I knew that my time had come. But what happens? One of my teammates shoots the enemy that was in front of me with the T-bolt and he falls on the sand!
After that he shot the other one as well. Then I just went next him and "Heart U'd " him.
After the game I sent him a msg thanking him for saving my butt.
Can't remember his name anymore though :/