Reply
Topic Options
Mark Topic as New

Mark Topic as Read

Float this Topic for Current User

Bookmark

Subscribe
Highlighted
Re: New Co-op Kickbacks (Ideas Welcome!)
Sniper is great, and with ammo award + militia man I never run out of ammo for it. No need to make the ammo abundant since you already get a decent amount off the ground and if you sacrifice the dry and stale combo of team safe and cluster bomb then u can have a dragon forever once you pick 1 up.
a useful KB I can think of:
Steel Skin
Medals: 6
Duration: 30 secs
You can not be meleed by enemy NPCs and stunned by them. This will be to avoid getting sucked into their oddly large melee radius and punching you, stalling you from your action.
This could be useful when reviving a teammate surrounded by enemies, or if there are numerous armoured guys with helmets on around you.
I don't know if this bothers other people, but getting sucked into an NPCs punch just infuriates me as it is more of an annoyance then an actual threat to me.
Hello everyone! I'm Scott Lowe, the newest addition to the community team at Naughty Dog. As a longtime fan of the studio, it's an absolute dream come true to work alongside the developers here and immerse myself in our amazing player community. It's week two for me, so I've got a ton left to learn and get up to speed on. Nonetheless, I plan on posting on the forums as much as possible. You can also hit me up on Twitter, @ScottLowe, whether it's to talk about games, the studio, or exchange GIFs. Beware, my GIF game is strong. -ND-ScottLowe
Re: New Co-op Kickbacks (Ideas Welcome!)
[ Edited ]
Fortune Hunters Club
18 medals
30 seconds
For every three kills that you or your teammates achieve in this period, a treasure will drop. The main problem with this kickback though, is how it would work in Co-op Adventure.
A Bigger Slice of the Pie
12 medals
20 seconds
Gives more money for assists. Money value given depends on the type of enemy killed.
Happiness is a Warm Gun
6 medals
Instant
Refills your ammo count. For those times in Siege when you run out in both your long gun and side arm.
Go Ahead, Make My Day
10 Medals
15 seconds
Reduces the accuracy of nearby enemies. To combat those annoying times when you're trying to find a place to recover but the Pak-80 man and the Militia Man have pasted all their bullets on you.
Creepy Crawler Co-op Version
yeehaw i'm a cowboy now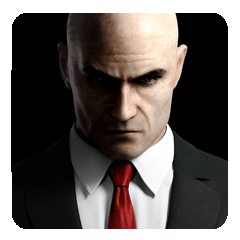 Offline
Re: New Co-op Kickbacks (Ideas Welcome!)
Kickback name: SHUT UP FOOLS.
What it does: kills all enemies except for brutes within 10 square meters..... #winning
Naughtydog, you must bring back Charlie Cutter in Uncharted 4.
Re: New Co-op Kickbacks (Ideas Welcome!)
Gangnam Style - 15 medals
Set the music on and force all enemies including PK man, Flynn, Eddy, and Lazervic to dance off in gangnam style in unlimited range for 45 seconds.
Ho Ho Ha Ha
Re: New Co-op Kickbacks (Ideas Welcome!)
Re: New Co-op Kickbacks (Ideas Welcome!)
Re: New Co-op Kickbacks (Ideas Welcome!)
Stockpile is a good idea, but overpowered, think about it: you want to get curator on crushing for the trophy, everytime a wave of RPG's come at you, you activate that stockpile and you have enough ammo for your hammer to easily kill them, so I think stockpile should not be for power weapons, but it is a nice idea!
someone else mentioned iron fist, that sounds like a fun kickback, punch through armored guys helmet (still 2 punch kill if you ask me), the kickback would be overpowered in shade survival though
my idea: cursed idol in coop -> working is obvious: AI starts shooting each other, but their aiming is bad, so it's not really effective, but it gives the player the opportunity to kill them without being in danger himself, very helpful in siege or in nasty situations in coop adventure
duration: 20 seconds
range: 15 meters
kickback: 10 medals
Re: New Co-op Kickbacks (Ideas Welcome!)
[ Edited ]
Fred's idea reminds of the Smooth Criminal video above, where everyone just starts dancing.
Hmm.... Smooth Criminal, Beat It, or Thriller Kickbacks, anyone?
yeehaw i'm a cowboy now
Re: New Co-op Kickbacks (Ideas Welcome!)
also it would be nice if Naughty Dog takes a look at some Ratchet and Clank, for instance:
Groovitron: a floating discoball that forces all the enemy's to dance for a limited time, or do the taunt the user of the kickback is using, so when he is using the dance taunt, all the enemy's starts to do the dance taunt when a groovitron kickback is used xD
Rift: a giant monster appears in the sky and randomly picks up enemy's and eats them, should be a lot of medals though
Sonic Eruptor: a weapon in the form of some sort of animal that can send enemy's flying backwards, funny to use when a ravine is behind an enemy, the blast is not strong enough for pak-80 enemy's or kickback armored guys, 3 shots are in the weapon, should be ok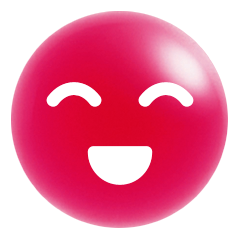 Offline