Reply
Topic Options
Mark Topic as New

Mark Topic as Read

Float this Topic for Current User

Bookmark

Subscribe
2 replies 297 views Edited May 12, 2013
Hey guys,
I was wondering if there are any open clans I could join. I would call myself a pretty good player, I just started a new account this weekend(Elm0sWorld) and have gotten 600 kills and 451 deaths. My old account (Hunterxomega) was 2nd legacy level 50. I'm looking for a fun clan to mostly play Co-Op adventure. I've been wanting to get a Silver Star lately but never get any good teammates online. If you think you have an opening for me please respond here or add my account (Elm0s_W0rldxD).
PS. I have a microphone, and am 16 years of age.
Last Guardian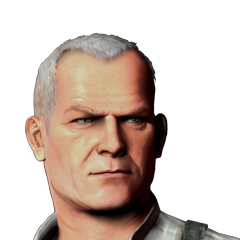 Registered: 01/04/2012
Offline
10262 posts
Re: Need a Uncharted 3 Clan!
May 12, 2013
Go to the Uncharted Co-op Community FB group to get cool players to help with your star.
For clans, there's tons of dudes looking for peeps, but they normally require at least a 2 KDR/WLR and a FraggedNation Account. It's rare that a clan does co-op adventure though. Hell, I've only seen one co-op clan and all they do is arena.
If you wanna play Co-op Adventure a lot, add me (as TeammateAssist). I'm an avid player, and i can help you hit hard on most maps, although I won't be able to do the RPGs in Monastery (since I'm the guy who sweeps the floor) and the helis in Syria (since I generally do more people-killing than heli-killing).
You can add Alluboy_, JD--, AliMakaveli, bunshing, Matthijs12, and other dudes from the co-op page.
We don't run in clans though.
Also I do a lot of easy adv with new guys to help them break into the game. I've added tons of newbies so I can help them, and I also help them with comp (although since I'm a far guy I just make sure nobody's chasing them).
Hardcore Mode and Raffica enthusiast; former CEO of Obey Manufacturing, Los Santos, SA; Second Wave Agent specializing in medical training and CERA-JTF EMT
bunshing
Uncharted Territory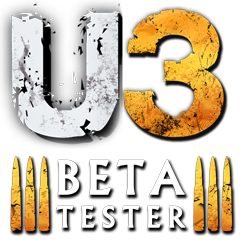 Registered: 01/01/2010
Offline
1503 posts
Re: Need a Uncharted 3 Clan!
May 12, 2013
stun is right, there is only two coop
clans:
1. cCc, good players
2. Nero, but they are nooooobs
and what is a fraggednation?
Uncharted 3 Co-op Certification Center: Uncharted.VarHyid.com