Reply
Topic Options
Mark Topic as New

Mark Topic as Read

Float this Topic for Current User

Bookmark

Subscribe
Highlighted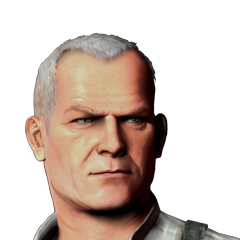 Offline
Re: ND, PLZ PUT THESE CHARACTERS IN U4!
You're goddamn right UDF did it right. That is the only singleplayer-only game I STILL won't mind doing again.
Hardcore Mode and Raffica enthusiast; former CEO of Obey Manufacturing, Los Santos, SA; Second Wave Agent specializing in medical training and CERA-JTF EMT
xINESCAPABLEx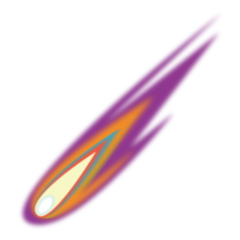 Offline
Re: ND, PLZ PUT THESE CHARACTERS IN U4!
---

xINESCAPABLEx wrote:
Multiple Spaniards pulled him down. They would've killed him.

---
are you replying to me about eddy raja? because only 1 spaniard pulled him down, Nate and Eddy killed a lot of them, then a cutscene starts in which eddy shoots the last one on the platform, then he walks to the edge shouting: that's right you ugly konyok, don't mess with eddy raja!, and then he gets grabbed by a spaniard that just climbed on the platform, at the same time Nate had to shoot one that climbed on the other side of the platform, but then when he tries to prevent eddy from getting pulled of the edge he misses the shot and the spaniard bited eddy in the neck and he falls down, I know it's unlikely he survived but if eddy fell onto the spaniard and the spaniard died from the fall but because eddy had a softer landing survived, and managed to get out of the cave and stop the bleeding somehow, he could have survived, all I'm saying is, is that the game didn't showed that eddy died, so he may be coming back, I'm not getting my hopes up, but still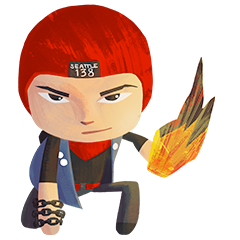 Offline
Re: ND, PLZ PUT THESE CHARACTERS IN U4!
---

NikeMurphDawg wrote:
Roman and Eddy were cool, but Lazarevic is and always will be the best.

---
yeah, he was great, he actually terrified me a little, in the way of, he could just kill off one of your favorite characters, that's how cold he was, he was pretty unpredictable, you didn't know his goals, and he killed Jeff!
dark18assassin92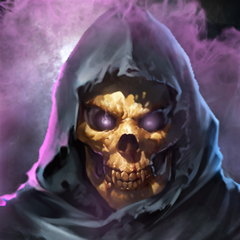 Online
xINESCAPABLEx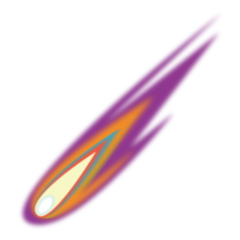 Offline
Re: ND, PLZ PUT THESE CHARACTERS IN U4!
I personally loved Eddy because of his cockiness, that always made me laugh.
I loved Flynn because of his sarcasm and witty comments.
Roman and Navarro... A bit of a bore to me tbh. Didn't really find anything I liked about them.
I also loved Rameses... well when he was trying to be nice. His line, "It's me, Rameses!" always made me laugh for some reason.
Marlowe is another one I like. A few of her comments were funny... Talbot annoyed me though. He has one of those annoying faces I just want to punch, lol.
Bang Bang!