Reply
Topic Options
Mark Topic as New

Mark Topic as Read

Float this Topic for Current User

Bookmark

Subscribe
Highlighted
Microtransaction Co-op DLC
[ Edited ]
20 replies 832 views Edited Aug 24, 2012
Tapantaola has come up with a great idea for us to have what we always wanted...
SEPERATE MODES IN CO-OP ARENA
The idea that was shared with me is pretty simple:
1 dollar/euro for separate Co-op Arena modes (Survival/Siege/Gold Rush)
So basically, we know ND said they have no plans to make these modes seperate, however if we are willing to pay say a dollar for each mode seperatley (they'll be 10 rounds as they are now) then maybe they'll SELL it to us seeing as they like selling stuff to us now.
Money may well just sway them to change their minds.
We can already BUY Shade survival seperately as well as Fort DLC but I also know they cost a bit more SO if ND we're to charge us a little bit extra then I'd want the following included:
Able to play as villains

Making ALL maps avaialble
Weapon mods on, guns such as SAS, Shotgun, Mag5 etc
Variety of enemies, LU smoke bomb guys etc
Exclusive boosters and kickbacks
and many more (feel free to add your own)
This (above) I will want ONLY if they charge us MORE than we expect, otherwise I think a dollar for each mode seperate is a good idea, as all they'll have to do is give us 10 rounds of each.
What are your thoughts?
Will money sway them to change their minds?
Luxis and YOU guys who supported him did manage to get SOME sort of custoimization out of them but sadly they charged us, so maybe money is the only way forward.
Treasure Hunter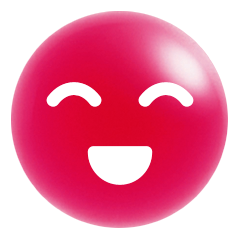 Registered: 11/11/2011
Offline
4570 posts
Naughty Paw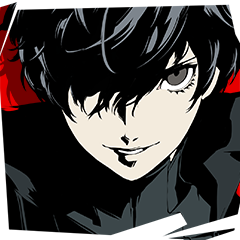 Registered: 12/06/2011
Offline
20641 posts
Re: Microtransaction Co-op DLC
Aug 24, 2012
---

Da_Almighty_Guy wrote:
Arne was behind it all. JUST LOOK AT HIS FACE!

If we get Co-op microtransactions, I bet it'll just be boosters, mods, and kickbacks...

---
Yeah, possibly, seeing as we don't have ALL weapon mods available.
I really hope they can give us seperate modes though.
People will DEFINITELY buy it.
There are a LOT f Survival fans, I know however there are also some people who like Gold Rush and Seige.
If they made Gold Rush similar to U2 where we get triple cash bonus then that may also get a few fans interested to level up quick
Re: Microtransaction Co-op DLC
Aug 24, 2012
They need to add:
-marked man (already available in shades mode)
-king of the hill/turf war (like siege, but the location changes during the round)
-chain reaction (I know this one might be tough to do with the A.I., but not impossible)
-playable villians skins
-more maps (adding from other playlists currently available in other modes or new ones)
... and more to co-op arena.
Re: Microtransaction Co-op DLC
Aug 24, 2012
Re: Microtransaction Co-op DLC
Aug 24, 2012
---

awsome_robot wrote:
They need to add:
-marked man (already available in shades mode)
-king of the hill/turf war (like siege, but the location changes during the round)
-chain reaction (I know this one might be tough to do with the A.I., but not impossible)
-playable villians skins
-more maps (adding from other playlists currently available in other modes or new ones)
... and more to co-op arena.

---
This might happen... In uncharted 4