Reply
Topic Options
Mark Topic as New

Mark Topic as Read

Float this Topic for Current User

Bookmark

Subscribe
Highlighted
Re: Matchmaking in Uncharted 3
Re: Matchmaking in Uncharted 3
---

HIhi2442 wrote:
I'm in Northern Canada, I should not be getting put in lobbies full of Mexican's, KSA or any other South American country unless the party leader is from there. Get rid of level based match-making as it doesn't even work.

---
Good point.
If I ever see a party leader from those countries, I'm out of the lobby. Just sayin'.
http://community.us.playstation.com/t5/The-Last-of-Us-Multiplayer/Ping-filter-toggle-SUPPORT-for-less-lag/m-p/40782623
Re: Matchmaking in Uncharted 3
[ Edited ]
Well I just did a 180 turn-around after what happened for the past couple of days. Matchmaking on the first day of the fix was fine but suddenly the quality just dropped heavily like a stone.
Two nights ago I and some friends of mine whom used to be on this forum ran into an atrocious match where none of our bullets hit the other teams and they kept killing us. The bullets were going right through them. There is something seriously wrong when that stuff happens. I normally don't complain about lag of this caliber but in that instance it has gotten to an atrocious point.
Just get rid of the level-based matchmaking. Please. We did not ask for this. We don't want any level-based matchmaking at all.
It's not fair on the hardcore fanbase because of the lag, it's not fair on the newbies because some tryhards create alt-accounts and steamroll them pretending to be a noob.
It was a bad idea for UC2 and it's still a bad idea in UC3.
Re: Matchmaking in Uncharted 3
Ah, so is this to explain the oddest game i played on Wednesday?
I was playing Syria and it was as if I was invisible. I could kill the opposing team but they could not see me at all. They would walk past me as if I wasn't there.
They would even re-spawn in front of me. I wouldn't complain normally about this
but it was a strange game.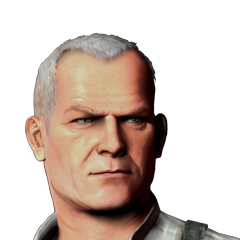 Offline
Re: Matchmaking in Uncharted 3
Dead body glitch, suf. The other forumers will explain, since I only dole out short bursts of information.
Hardcore Mode and Raffica enthusiast; former CEO of Obey Manufacturing, Los Santos, SA; Second Wave Agent specializing in medical training and CERA-JTF EMT