Reply
Topic Options
Mark Topic as New

Mark Topic as Read

Float this Topic for Current User

Bookmark

Subscribe
Highlighted
33 replies 475 views Edited Apr 16, 2013
Normally, I hardly be the marked man on TDM. But on those occasions when I am the marked man I always die. But I sometimes see people survive AND they are not in a party so their friends can help. Can anyone give me tips on how to succeed as being the marked man?
-----------------------------------------------------------
I am not bad, I cannot be bothered to level up.
I know some of you will put, "Don't be the marked man. However helpful that is it is not what I am looking for. :/
Apr 16, 2013
All I can say is make yourself a hard target. Avoid the high traffic areas, try and avoid camping in one spot if no-one protects you because they will come for you. If you are being shot at RUN or just keep jumping and rolling around. Use Tap a nade if you have to.
Apr 16, 2013
Camp somewhere with back up. It either requires a mic, or smart teamates. If your in third place, and winning, stay in a group because it will happen unless you move to 2nd
Apr 16, 2013
Run with your team, run close but not too close. The last thing you want is the enemy getting 3-4 kills with a nade. Keep moving and move close to cover.
If you think something is impossible, you'll make it impossible.
Apr 16, 2013
---

Joe-Itz070 wrote:


Take cover in spots where you can't get backraped or flanked, try to get a power weapon to defend yourself easily, use smoke bomb as your kickback,when being outnumbered run away if possible, play with friends that will protect the marked man.

---
Smoke Bomb is the best kickback, I think. Except when it's acting stupid; then, it's the worst, because you basically waste 7 medals (5 for me, because I use Bargain) and still die. Those deaths will either make you laugh your butt off, or make you break a window. Sometimes I smoke bomb away and still get killed by grenades or laggy melees. Hell, I've been stealth killed through it before
There are only two tragedies in life: one is not getting what one wants, and the other is getting it.

xINESCAPABLEx
Uncharted Territory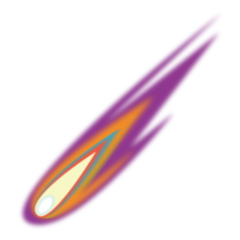 Registered: 01/30/2013
Offline
1541 posts
Apr 16, 2013
It really just depends how good you are at surviving. Make sure to have a grenade on you and an escape route if you're camping. If there is no escape route, take PeteX's Riot Shield advice from U3TV and just jump around with a Riot Shield. I'm sure just about everyone has seen it but people stil can't defend against it. Most times I'm the Marked Man (it sucks -.-) so I end up finding good places to hide.
In Yemen, hide in the towers but at the back so then people can't throw grenades at you from the high traffic areas.
It's usually better to be at the highest point of the game but a place where you're protected from bullets. Therefore you can jump off the high area and run for it.
Bang Bang!
Apr 17, 2013
---

BEN_drowned__ wrote:
Get a Pistole and go nuts

---
You'd have to already be nuts to pick up a pistole.
Just kidding, I actually like the pistole and use it on Chateau a lot to get out of blindfire battles easily.
-------------------------------------------------------------------------------
Wipe that smile off your face and get your tryhard face on!!!