Reply
Topic Options
Mark Topic as New

Mark Topic as Read

Float this Topic for Current User

Bookmark

Subscribe
Highlighted
Let's Break It Down: Building a Better Uncharted - Part 1
63 replies 1034 views Edited Apr 25, 2013
This is just a portion of what I plan to do. I've been working on this "idea" of breaking down Uncharted 3 and building a foundation to work with for UC(whatever). This is just an 1/8th of the whole package, so stick around and discuss. Apologies for the rambling, I wanted to stick with a stream of consciousness for this specific part. Let's jump in.
Not even going to waste time talking about current weapons and how they should be changed. We don't even know what the model is, so start from scratch. How do you improve the current gun mechanics? Define the types. There wasn't enough "diversity" in HOW the weapons played out per the user. Let's take the SMG model. It was complete trash in UC3 because the KAL7 (AK 74) played like a wild fire hose. The point of that weapon type should be mobility and close range accuracy. However, does that fit into the Uncharted model? Not with the "current" mindset, no, but if you made it to were player types or even booster types changed the way the character moved beyond strafing and climbing, it could incorporate a much more proper representation of how close quarters action could and should work. I don't want to go into booster types and ideas now but think of it this way. If you had fleet foot and monkey man have stipulations that those two boosters would work best with a SMG/CQC type play style, then it would create a "class" in some regards but still allow the player to choose whatever they wished. It's not to say that the FF and Monkey Man wouldn't work for a range/support/sniper play type, you just wouldn't get the full benefit from it. Changing the booster concept or even adding an actual risk/reward format to gunplay would not go as far as eliminating the blind firing because that's a design issue with Naughty Dog first and foremost. What it would allow is a specific play type to exist. Not just holding R1 and running in circles. It's hard to say that blindfiring should be a "last ditch" scenario because you are limited to what you can do with your hands and a 3D image. So while we all dislike the idea of it, it does have a purpose in gameplay…when effectively used/balanced of course. Changing the entire mechanics comes from actual character models being altered but if you properly designed the gunplay, it would create a basis for them to work with.
e.g.
SMG/Shotgun classes would best fit a set of boosters that capitalize on the facet of being "in your face". Obviously, this play type is hyper-risky and that's the pay-off you get from it. Currently there is no risk for playing CQC in UC3, only reward. Sure you could get two-pieced (punch,shot) or dumpnaded but it's not as likely as "spraynpray". If a player wants to be in the action at all costs, then the sacrifice is becoming the most valid target at every turn and the heightened possibility they'll be the first to go down. It's like playing as a Vanguard in Mass Effect. You're not a tank but your mobility is your key. Smart players will capitalize on the ability to move quickly and out "juke" the opponent. Of course it creates a more "nooby" tactic for the inexperienced player who just spams the attacks but to reach the full potential of a "class", you have to be an intelligent player. The uneducated player will eventually hit a plateau, while the rest of the players will advance past them because they know their limits and play to the strengths of the style. There would be a large gap between the average player who uses a CQC class and a top tier player. Nothing wrong with that, honestly it's how it should be. Based on the skill of the individual. There needs to be an end to "making everyone the same" because you're not doing that by accommodating to "poor play". Making everyone the same is impossible because they don't have the natural skill and you can't blame anyone for that. Maybe your parents for lesser genetics…I dunno. Thing is, the basis should be around simple styles, with dynamic attributes to each. Counter balance for each one and you're solid. Can't play as a CQC player? Then play with a mid-ranged setup and work off the aggressive players on your team. It's not hard, we were just strangled by the poor design aspects of UC3.
To really break it down, only allow a few starting weapons. There is no need for major diversity in the weaponry when the focus is on "platforming" in a game like Uncharted. Especially when the differences are mostly cosmetic outside of rate of fire.
The same thing applies to the G-Mal. If you want this game to be close quarters, then the weapon should fit into that mold. The problem with Uncharted 3 is that the maps are unorganized or un-even, that there are TOO many playing styles to work with. It doesn't create a balance, reason why ND had to patch, buff, nerf, etc so much in this game. So lets say the G-Mal was still a burst-fire firearm and had an effective range of 40-100 meters. Under that 40 meter range the accuracy drops as it requires more stability to handle the rifle. Yes, it's much more "realistic" but it also acts as a balancing act between the two types. Why try to increase the blindfire on a weapon that is used for range? That's like trying to add a scope to a sawed-off. I suppose you need to examine the fibers of the opponents clothing prior to pulling the trigger. A CQC player will be mauled before he can reach the G-Mal player if the G-Mal player has all effective ranges and can move at the same speed as the CQC player. There wouldn't be a counter to that. I'm trying to stay away from the class idea but when you think about it, you can't make them both the same and expect players to choose different play styles. Their two play types differ from one another and create a middle ground. Use your movement to your advantage, and you'll be a good CQC player but you're still within a limit of what is capable. Same with the G-Mal player, range is the key but if your placement and awareness is poor, that CQC player will out flank you and end your streak. You're also creating "teamwork" without actually making players communicate with one another. A team full of re-worked KAL7s couldn't handle a balanced team of M9's, G-Mal's and Shotguns. Sure they may gang up on one player type but multiple range players would pick them apart. Maybe that's far too archaic for this generation but that just harkens back to old player types. That way you don't FORCE players to play that way but if you want to work as a semi-team and at least win more than you lose, it's smart to have that kind of balance in "class/weapon types".
There needs to be a "Pokemon" balance. One thing has to cancel out the other but work best against a certain type. Then you'll see diversity in play styles. Aggressive players will vote for CQC or the middle ground, while support and slower-speed players will opt for the range route, giving them time to calculate a defense or plan their attack out accordingly. Many of you should understand this, I feel like I'm beating a dead horse but when Naughty Dog doesn't seem to be aware of that, sometimes "persistence" is what you need. Of course….for all of this to work, the maps and player movement has to be effective, otherwise you'll just create a new problem to replace the old.
Ok, so what's my point? My point is this, strictly speaking of the weapons in the next Uncharted game, there needs to be a give and take on all types. You give up this, to have that. If Naughty Dog spent more time on asking "how do you play" than "how can I make this easier for you", then you'll create a balance. It's not always going to be 50/50 but personalities/attitudes of the player should be taken into consideration. No, you can't gauge every player but you can gauge groups of them. A lot of us that play back and there are those of us who play aggressive. There are those in-between who can do both decently, so that will be the most important area to balance out. Your best option is to make it slightly generic, so that it accommodates to the "switch hitter" concept.
I'm going to stop there because it's important to have discussion. I could write another 15 pages on this with no problem but there are some topics that work best when others bring them up first. So discuss. Let's lay this out. Realize you responses might not even affect the next Uncharted game, instead any game Naughty Dog wishes to do on a player vs player multiplayer type. This is just the first part of many things to come like this. I plan to break down every portion of the game, from maps to equipment used in the game. On top of all of this, tripleWRECK and I will be starting a State of Uncharted series, going even further into these topics to get y'all discussing and to get Naughty Dog on the right page.
Lastly, we are not the end-all-be-all. Many of you have some awesome ideas but the process is to help you find the right words. Don't agree with me because it's cool, agree with me because you believe in it. If you don't, give me a civil reason why not and lets discuss. The idea is to not let the franchise die, until ND kills it. Thanks guys.
Twitter: @TryceUp

USN 04-08
Re: Let's Break It Down: Building a Better Uncharted - Part 1
Apr 25, 2013
Lot's of good stuff here, it's going to be very lively to discuss these numerous ideas/topics in our upcoming video series.
Re: Let's Break It Down: Building a Better Uncharted - Part 1
Apr 25, 2013
This is what I wanted all along with boosters and different guns. I wanted there to be advantages and disadvantages to every booster and gun type. I wanted there to be a variety in playstyles and the ability to switch on the fly during respawn.
The key is that there has to be equal trade offs. It would be kinda like a mix between TFC and CS. TFC was great but was unbalanced and lacked skill in many situations. CS was great but very slow paced and campy.
Re: Let's Break It Down: Building a Better Uncharted - Part 1
Apr 25, 2013
Yes, it's important to create a meta-game such as "this works with that best but this combination wols best to my style of play". It's super important when you want to bring in new players to a franchise that can't seem to figure out what the hell it wants to be
Twitter: @TryceUp

USN 04-08
Re: Let's Break It Down: Building a Better Uncharted - Part 1
Apr 25, 2013
See my game mode idea thread to see my idea to help Uncharted. I don't want more modes to dilute the player pool, rather I'd want advance scoring in the modes we do ha e that reward tactics, teamwork, smarts, and aggression.
Re: Let's Break It Down: Building a Better Uncharted - Part 1
Apr 25, 2013
So one last idea along the lines of classes and advanced scoring. Imagine a game where there is an RPG class for people that legit suck. This class is a little more venerable to gunfire and their kills give their team significantly less points than a rifle or pistol kill. This way noobs could serve a purpose for their team using this class but it wouldn't give players a crutch. Advanced players could use it to take out a position so their team could advance on the other team.
Re: Let's Break It Down: Building a Better Uncharted - Part 1
Apr 25, 2013
Good post squid, in uncharted 3 the maps have had quite a huge influence on the gameplay, theres a huge difference playing on a map like plaza and then on chateua, most of uc3 maps are all close quarters which is one of the biggest gameplay differences uc3 has to uc2, I personally dont like having a wide range of weapons either like one weapon for longe range, mid range etc, the maps simply cannot cater for this, as you said uc3 is predominetly a CQC game so generally speaking the guns ideal for this game would only be mid-short (it is a lot easier playing with an m9 as oppose to the g-mal).
I'd like the next uncharted to go back to the that more "adventurer" feel and more to the roots of the game, this game isnt a military shooter where you have a range of weapons to your arsenal, this game should have more of a scavenger feel (just pick up what you find and use what you got). Its simple and its more suited to this games genre. I could expand on this but this'll do for now
Welcoming Committee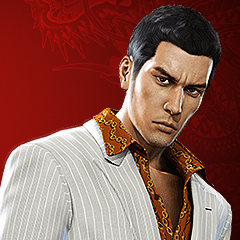 Registered: 06/14/2009
Offline
14566 posts
Re: Let's Break It Down: Building a Better Uncharted - Part 1
Apr 25, 2013
There needs to be heavy changes to the aiming mechanics...
Honestly I don't like loadouts, The whole trade off for having something and lacking in another area isn't something I'm happy with.
I love simplicity where it comes down to just you and your weapon, like Uncharted 2 was. We had pickups too which were fine.
Anyway back to the aiming mechanics. That recoil needs serious changing to promote aiming. The issue is that being someone who does aim. I can understand why people wont bother, the recoil in everything except the M9 actually hurts my head and makes me feel really icky just tracking it with my eyes, It's way too violent the way it dances around the screen.
Plus we could give this game class loadouts, with different balancing for each one, but ND can't even get the basics right with weapons with their current game, do we want to move forward when they really need to go backwards?
Re: Let's Break It Down: Building a Better Uncharted - Part 1
Apr 25, 2013
---

sQuiiDx wrote:
I could write another 15 pages


---
DO IT.
EyeCue86 is a symbol of free speech. Any attempt to censor EyeCue86 is an act of evil.
"It's that time of the month again, Joel"
-Ellie, The Last of Us
LifeLongFrenzy
Uncharted Territory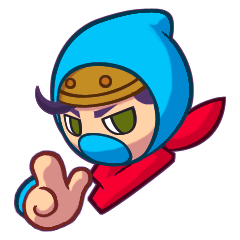 Registered: 01/18/2012
Offline
1319 posts