Reply
Topic Options
Mark Topic as New

Mark Topic as Read

Float this Topic for Current User

Bookmark

Subscribe
Highlighted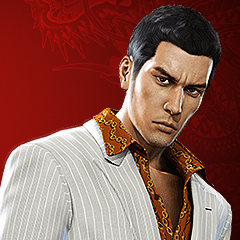 Offline
Re: KA-7 is useless. Please reduce it's recoil!
[ Edited ]
I thought the idea of the patch was to improve aimed accuracy and make the hipfire thing less of an occurance.
Job done, we don't need to improve the KAL-7. If I was asking for anything it would be another KAL nerf as I still think it's a little too effective.
Sure I get why people use it, I used it a lot too. It's a cheap and easy way to play the game and you get a few laughs out of it. I'm sure the person getting killed by it doesn't receive any laughs though.
We can't improve the KAL-7 It has properties which are anti aiming, anti aiming in a shooter is something I cannot encourage.
Re: KA-7 is useless. Please reduce it's recoil!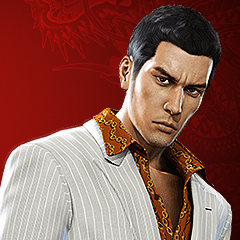 Offline
Re: KA-7 is useless. Please reduce it's recoil!
[ Edited ]
---

AKyemeni wrote:
So basically, people who had KAL loadouts should just...what's the word..."adapt"?

A playstyle they have been using for the past two years should just be thrown out, just like that? Ok...

---
Nope. They should never have had a hipfire weapon in a shooter in the first place.
There is a difference between nerfing a playstyle and nerfing something that should have never been in the game.
One is a playstyle, the other never should have had a place as a playstyle.
It's a shooter. you are supposed to aim, even the tips tells you aiming is your best option, clearly the KAL went against those tips and probably went against ND's intentions, afterall, they did create those tips.
If I'm to believe what ND's tips say, the only people who have to adapt.. I think adapt is the wrong phrase here...
The only people who have to change how the game is played are the ones who were breaking the concept of aiming in the first place. Seems fair to me
Finally if they hadn't learned how to aim within two years there is no hope for them, they should probably just go and play something easier if they are still having issues. having hipfire reliant weapons lessons the experience for people who want to play the game as intended, by aiming.
Don't quote me on that, quote the Uncharted 3 tips section.
That said, I don't entirely disagree with OP that they could make it an aimable gun. Putting it back to being a hipfire weapon is a big no though.
Re: KA-7 is useless. Please reduce it's recoil!
I would have to agree that the hip fire shooting of the KAL should stay the way it is now. It's ridiculous, in a game full of strategy and aiming you'd then have one weapon, who's just here to ambush and spray down people. Not only does it obviously imbalance the game but it really doesn't promote aiming and general tactics utilized by the game overall. Although I think it's a creative and potentially really fun idea, it's really cheap in competitive multiplayer. If you want to play with your KAL stay behind a rock and hip fire to your hearts content.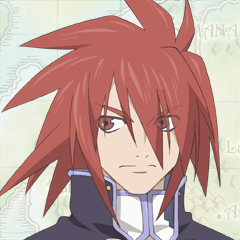 Offline
Re: KA-7 is useless. Please reduce it's recoil!
[ Edited ]
---

nationm04 wrote:
It's obviously not meant to be aimed, even before the patch. That gun is awful. Honestly, and I'm not saying you fall in this category, this is only based off my experience, only scrubs actually say anything good about that gun or ask for it to improved. <Am I asking for a hip/blindfire buff? NO And I don't really get the whole "but I wanna aim it, I promise" thing bc it's awful when aimed. <It's about variety I've known a couple ppl to aim it, but not while they were being serious. Just for fun. <That's the problem

ND made an awesome move with what they've done to this gun. Every good player I know strongly dislikes the KAL.

---
Wait, wait wait. Does anyone even understand the purpose of this thread? How does reducing it's recoil to make it a viable gun to aim magically improves it's hip/blindfire accuracy??? I'm not even suggesting making it the next M9 like neverbelow said jeez, just reduce the recoil a bit so it's aimable between short and mid-range. If the horrible recoil stays of course people gonna blindfire with it if it's easier than aiming. -_-
I did say either reduce it's recoil or you may as well remove it. When did I say anything good about this gun? I can't stand Blindfire (which TLOU doesn't even have thank god) and I don't even use this crap gun, I want this to be an aiming game, like every other game involving guns out there:
------------------Join my GTA V crew "ND forums"!-------------------
Re: KA-7 is useless. Please reduce it's recoil! =AIMING
I appreciate what you've clarified, or better yet reiterated. Sorry if I was going off subject. I get what you mean- I actually have been thinking hard about it and I think it might be nice, but I really don't think the gun needs this- any time I've grabbed the KAL and aimed at some one approaching in mid-short range I shoot them down so fast... It's a hard case to make, I think because of the guns quick killing when every bullet hits. I think it would be best to just leave it as it is and deal with its plus' and minuses. Or better yet just delete that **bleep** from the game LOL
Re: KA-7 is useless. Please reduce it's recoil! =AIMING
[ Edited ]
First of all have you seen the Kal-7's Weapon stat?
The only thing you can aim at with this long gun is people climbing vertical stairs -.- Its a Blindfire Weapon...
An Accuracy Mod could be put for people like yourself who for some bizarre reason what to aim with a Kal...
What happened with this gun after patch is actually what follows
Its was neglected and denied its rigthful blindfire even more because
before on certain ocations the M9ROFBF could beat it, now any M9 or even a micro can beat it, when according to weapon stats only an M9ROFBF(or another kal) should have the chance to beat it on a hipfire encounter
Why Bcause unlike the other guns
they made the blindfire on the kal change its bfaccuracy levels at various distances to a point it stops shooting even when the target is practically stepin on ur toes
the other guns kept the normal ''bfaccuracy increases as you get closer until it sticks onto each other when ultra close'' but for some reason they decided to lie even fukin more with the stats
not only has the M9 is now more bfaccurate than the kal but it takes even less bullets to kill
there is still a BF chance for the gun but its a hard one and A UNFAIR ONE
THE STATS ON THE KAL7 ARE A LIE
WHO THE **bleep** WOULD STOP SHOOTING AT SOMEONE 2 feet away from me ??? WHO?
ND aparently
Edit: Profanity removed
Re: KA-7 is useless. Please reduce it's recoil! =AIMING
ON TOP OF ALL THEY DECIDED TO THROW IN ALL THESE CRAZY CHANGES WITH THE FREE DLC
so when i can finally play the dlc maps i bougth 3 years ago because the lobby spliting is over cause the maps are free
they **bleep** up my fav gun since beta
MacGruber310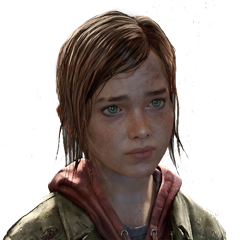 Offline
Re: KA-7 is useless. Please reduce it's recoil! =AIMING
Time to start aiming dude & DLC maps came out last year lol.
The KAL is still good at hipfire, i'm glad you can't just chase someone down & steam roll them with the KAL anymore.