Reply
Topic Options
Mark Topic as New

Mark Topic as Read

Float this Topic for Current User

Bookmark

Subscribe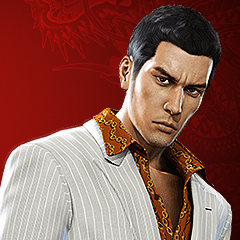 Offline
Re: It's been two years...
---

Da_Almighty_Guy wrote:


---

Banting-Best wrote:


Anyone remember the super-hated power-play? What was it again, seriously can't remember and I'm too lazy to find it. Anyway the rage it caused was kind of amusing.

---

Cursed, and Naughty Dog removed it before almost anyone could actually test it out.

Honestly, the idea of a Cursed power play was their best idea in terms of power plays; the winning team is handicapped, but if they pay attention, they can defeat the power play. The enemy team also does not gain some big advantage that makes killing the other team super easy either.

I wish it never got removed. It sounded like a really cool and fun idea, not to mention that it fits with the Uncharted lore much more than the current power plays do.

---
The problem was that if you were not in a party, the n00bs would kill you.
that said. It's not like me and my buddies don't occasionally bust out cursed idol and kill each other anyway xD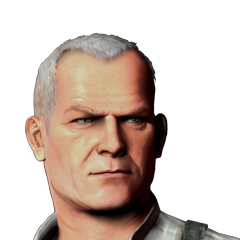 Offline
Re: It's been two years...
Team Safe should help with Cursed, you know. It won't stop you from looking like the same person but your teammates can't shoot you and you can't shoot them or something like that.
I used Cursed once, iirc. I ended up killing more teammates than enemies. Great.
Hardcore Mode and Raffica enthusiast; former CEO of Obey Manufacturing, Los Santos, SA; Second Wave Agent specializing in medical training and CERA-JTF EMT
Re: It's been two years...
Lol, overpowered? Well in all honesty, even if Team Safe stopped Team Mates from being Cursed, it still wouldn't be as powerful as the likes of Quick Boom, or even weaker Kickbacks like Disruption. Cursed Idol doesn't help you get kills in anyway, even if two team mates weaken each other and you start firing at them, if you don't make the last shot, they get the kill. This Kickback is completely pointless unless you want to flush out campers (a kickback grenade would always work better since it has a higher chance of working and you score kills), or you're simply wanting to troll a team mate since it prevents you from being kicked.
Only possible way this Kickback could have ever been overpowered is if it gave you score points every time a player kills a team mate, so the kill feed would read "SjShane > *Cursed Logo* > StardustSpeedway > *AK-47 Logo* > BleachEX". But even then, I'm pretty sure a Hammer, an RPG, or a Kickback grenade would be fair more useful since you can just run around the smoke, but maybe that would have been overpowered if ND hadn't got sloppy with their Kickback ideas (Juggernaut, Creepy Crawler, Smoke Bomb, Cursed Idol and Speedy G were all wonderful ideas that had lots of potential, until they added kickbacks that let us magically pull power weapons and instant boom grenades out of our butts).
That being said, I do like your idea, but since Team Safe doesn't mean your team mates can't kill you, it would still pose a problem. If they changed that, they would probably have to also change it so grenades/explosives can't kill you, and that would be a problem if you got stuck in a glitch without a grenade, I really wish they would bring the suicide button from Hunter to all modes. :/
And after I write all that, I remember another patch isn't likely... Doh... Then again, I was told by Eric yesterday another Uncharted 3 patch is due after the next DLC drops on October the 15th, LOL. (That's info regarding TLOU, I presume he missed my tweet saying I was referring to Uncharted 3).
Pepsi