Reply
Topic Options
Mark Topic as New

Mark Topic as Read

Float this Topic for Current User

Bookmark

Subscribe
Highlighted
Re: Is there any point to passing into Legacy?
No__Hesitation wrote:

IMO, the last legacy level 75 and coop star should net you the skellies.
Are you kidding me? Sounds way too easy I still don't have the star yet though... 2/5 even so it would be too easy maybe 2 skeletons would be fine.
Speaking of unlocking methods that's how skeletons should've been obtained.
co-op star
max level
complete kill missions
complete gametype missions
find all treasures
or something like that. It takes a while getting skellies and sometimes your teammates get tired of farming and leave you


--- This guy will always be lost in these forums.
Re: i see it as a way of getting out of your comfort zone pla...
---

Moogyo wrote:


how is that an advantage ?

---
like really!?!? are you sass again or something?
Hello everyone! I'm Scott Lowe, the newest addition to the community team at Naughty Dog. As a longtime fan of the studio, it's an absolute dream come true to work alongside the developers here and immerse myself in our amazing player community. It's week two for me, so I've got a ton left to learn and get up to speed on. Nonetheless, I plan on posting on the forums as much as possible. You can also hit me up on Twitter, @ScottLowe, whether it's to talk about games, the studio, or exchange GIFs. Beware, my GIF game is strong. -ND-ScottLowe
Ghost_12985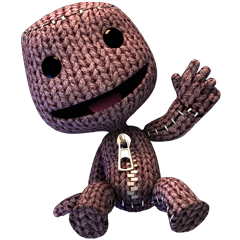 Offline
You see that date on the top of the last poster's post? Yeah. 2011,

This is a year old post. This is called necrobumping and that's a big no-no.
Don't do it again.
----------------------------------------------------------------------------------------------------------

Do you play LBP2? If so, could you take the time to check out my levels?
Check out my LBP.ME
NO
EyeCue86 is a symbol of free speech. Any attempt to censor EyeCue86 is an act of evil.
"It's that time of the month again, Joel"
-Ellie, The Last of Us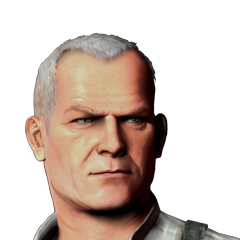 Offline
Re: Is there any point to passing into Legacy?
[ Edited ]
@ghost I feel like I've read exactly what you said before. Deha vu, huh?

Also it's 2012. How can you miss that.
Edit: Thread locked due to the necrobump
-Stage_Coach

Hardcore Mode and Raffica enthusiast; former CEO of Obey Manufacturing, Los Santos, SA; Second Wave Agent specializing in medical training and CERA-JTF EMT