Reply
Topic Options
Mark Topic as New

Mark Topic as Read

Float this Topic for Current User

Bookmark

Subscribe
Highlighted
HIPFIRE NERFED!!! :D Thanks ND and community!!! :)
[ Edited ]
1596 replies 8591 views Edited Nov 2, 2013
We did it!
To celebrate here is a patch appreciation video from Psyshock where he defeats all those annoying hipfire freaks
Original thread:
Spoiler
Introduction:
hipfire is used by noobs as well as experienced players, most people here on the forums hate it, because the tactic dominates the game. Naughty Dog stated before that hipfire is effective because they want to give new players a mechanic that is easy to use so that they can get kills too. In this thread, I shall try to explain in my crappy English, why hipfire should be nerfed.
The learning curve:
in every game the player should get better after getting more experienced, but in Uncharted that's not the case. Instead of getting more skilled, the players rely on cheap tactics to get kills. This is how that learning curve goes in Uncharted:
- punch twice
- hipfire
- hipfire a while and then finish of with a punch
- hipfire while zig-zagging and finish it of with a punch
- hipfire just enough bullets while zig-zagging and then do a wack and roll because if the hipfire didn't do enough damage, you should avoid a punch of the opponent
This is not how it should be!
How should it be then? Well, I agree with Naughty Dog that new players should have an easy tool to get kills once in a while, but the tool they gave them (hipfire) is so powerful that it has become the best tactic of the game. So hipfire needs a (huge) nerf if you ask me. What nerf I mean comes later, but the result of the nerf should be this:
- hipfire is useful in close combat situations when the player flanks the opponent. If the opponent is shooting at the player by aiming at him, then hipfire should not win. Also hipfire should be a usefull tactic if 2 players accidently run into each other, then hipfire should be a good tactic to use, aiming that close is obviously not a good solution. However the opponent should have the option to avoid the close combat situation by rolling away and then starts aiming at the opponent, then it should depend on how well he aims if he should win or the player that uses hipfire.
The solution:
hipfire should not be auto-lock-on, instead the player should hipfire in the direction he or she is running (not where the camera is facing, because that wouldn't solve the zig-zagging issue!). This way noobs can still get kills by flanking opponents, but the zig-zagging towards an aiming opponent doesn't work anymore, so to get better in the game, you still need to learn how to aim, because you can't always flank your opponents, and if they spot you, you're screwed. Also (but this is extra) I think the wack and roll tactic should be removed, because it is heavily used in combination with hipfire and very effective. Also (this is extra too, but I do think it's very important) a punch should never work if an opponent is rolling, even not when he is damaged because when a player uses hipfire on his opponent and then punches, the opponent still dies even if he does a roll to get out of that close combat situation, and that is not fair, the opponent must have a chanche to stil win the fight. Like I said earlier: hipfire should be a usefull tactic when flanking opponents, but it shouldn't be used to opponents who have you in your sights. This way noobs can get kills once in a while, and the experienced players actually have to learn how to aim, because else they will be in a disadvantage to other experienced players.
This results in the following learning curve:
- punch twice
- explore the maps and try to flank opponents and use hipfire to kill them
- flank opponents and aim from a small distance to get the kill
- learn to kill opponents head-on by using cover
- learn to kill opponents head on by using cover effectively and by strafing
- when flanking learn to make stealth kills, and when fighting head-on, choose wisely between using cover or strafing
In this learning curve, hipfire slowly disappears out of the list of skills, it has become a tool for inexperienced players and it isn't the best tactic in the game anymore, so everyone is happy, the noob gets actually better in the game and has fun while doing it, and the experienced player needs to work on their skills to take on other experienced players, problem solved.
Summary: hipfire should be nerfed by removing the auto-lock-on completely, players should hipfire in the direction they are running, this way hipfire is usefull for flanking opponents, but not for attacking them head-on. When getting more experienced, the player will stop using hipfire but instead try to make stealthkills when flanking (he gets rewarded for that with medals), and using cover and strafing when attacking head-on. The inexperienced player still has a tool to get kills, and will slowly gain skills while having fun all the time, they don't get crushed by experienced players all the time. All are happy.
Final words: I would appreciate it if people post here so this thread keeps alive for a long time, because I hope Naughty Dog will read it, and adjust their opinion on hipfire. I know there are a lot of hipfire threads, but none of them is directing to Naughty Dog or has a fully typed out opinion why hipfire should be nerfed. So I thought I had to make this, I'm not begging for kudos or something, speaking of which, you don't have to give them to me because it doesn't solve the hipfire issue, just keep posting, that's all I'm asking!
and to Naughty Dog: please do something about it, almost everyone here hates it and it dominates the game, I tried to explain above why, and it seems pretty obvious to me that hipfire isn't like you meant it to be, do something!
________________________________________________________________________________________________
In last Q and A Eric answered a question about hipfire with a question about what we thought is broken about hipfire, so I decided to message him, under this is the message and the reply of Eric:
Matthijs_17 wrote:
Hi Eric,
you answered a question from someone about hipfire with a question about what actually is broken about it, I recently created a thread about it (it has over 50 kudoes so I think it's save to say that a lot of people agree) in which I explain why there has to be a change to hipfire, I understand that you are probably busy and don't have time to read such a wall of text, so in case you haven't I will give you a very short explanation of it, but I hope you will read that wall of text:
- You asked in your question what the poster of the question actually found broken of the hipfire, well the answer to that is that hipfire isn't really broken, it's overpowered, hipfire is way more usefull than aiming, with almost every weapon, but preferably the m9, para9 and obviously kal-7. I think that the cause of that is that hipfire is far to accurate, and works from a small distance too. Of course aiming is more accurate then hipfire, but hipfire comes with zig-zagging, the players run all zig-zagging towards you, making it very hard to aim at them, therefore the accuracy of aiming is lower, while the accuracy of blindfire stays the same. As an aimer you can strafe all you want but it has no use to hipfire. Also hipfire comes with another trick: the wack-and-roll, it's a popular name for punching and rolling immediately after that, to prevent receiving damage from a punch from the other player, it's a very cheap tactic to use. So hipfire and the wack-and-roll combined are a very effective tactic, players just run op to you using hipfire while zig-zagging and when they reach you they punch you and immediately roll so they avoid getting punched back, no matter how well you aim, aiming against this will hardly succeed.
- You thought that hipfire is balanced it is the way it is and that all players can use hipfire fairly against each other, but the problem is not hipfire against hipfire, if someone hipfires at me, of course I have the opportunity to just hipfire back, but that's not what I and many other people want, because it is not fun to do, and that is what this game should be all about, but the truth is that every match all players just run up to each other and hipfire each other, the ones who knows the cheap tactics better wins, it has nothing to do with skill.
- Hipfire should be a tool for newcomers to get a kill once in a while, but instead it dominates the game, hipfire should only be usefull when you flank an opponent and want to take him/her out at close range, it should never be succesful when facing an opponent that is trying to aim at you (when that opponent is at least a decent player), there are many ways to solve this, for instance that you only hipfire in the direction you are running, hipfire has an auto-lock-on system of some sorts, that should be removed. An other solution is to increase stopping power when aiming significantly. And another solution might be to make the bullet spread a lot bigger, so that not all bullets hit the opponent when hipfiring. Anyway I don't really care how it gets solved, as long as it doesn't dominate the game anymore. So hipfire needs a nerf along with the wack-and roll tactic that needs to be removed, it makes no sense to punch someone, but cancel the animation by rolling and then the opponent gets punched by nothing, that's weird and unfair, I would call it a glitch, but the opinions on that subject are different. But not on the hipfire subject, a lot of people want really to be done something about it.
I really hope that you do something about it in future patches, I think you're doing great so far and support the game with all the resources and time you have, you are truly my favorite developer and the best one out there, and I hope that it stays that way. Under this is the link to the thread about hipfire, I hope you or someone else at the team gives it a look and talks about it with the others, because it really is worth doing something about it. Hopefully this answered your question and I appreciate an answer (a short answer is fine, I just want to know if you gave it a read), besides, you owe us one, because you answered a question with a question, I answered that question, so you answer mine to bring it back to 10 questions in a month, ok?
Sincerely, a fan named Matthijs
---
Thanks for the note Matthijs. We don't have any plan to tweak hipfire. Sorry I know that's not what you want to hear but that's how we are approaching this design matter. It's not a widespread problem.
While I appreciate a response from Eric, I am obviously dissapointed with his answer, personally I think Naughty Dog doesn't want to do anything about the subject because it's a large change to how the game is played, and it's a risk to make that sort of a change this late since release of the game. I have much respect for Naughty Dog and Eric too, but if he's saying that hipfire isn't a widespread problem, then he really is avoiding the subject, because there have been a dozen of threads about this recently, and all get an insane amount of kudoes. Also he can just play the game himself and at the first match he will experience the problem.
So I guess the only thing we can do is let Naughty Dog know that this is indeed a widespread problem, just in case they really don't know how their game is played, but I doubt that, I think they are just avoiding the subject, I can understand that, but at least I hope they learn a lesson out of it in case they make another Uncharted game (probably for PS4 then), because this skillless crap really have to be taken out the game...
________________________________________________________________________________________________

Ok, as many of you know, Steven here is a big defender of hipfire, he thinks it requires skill and is a legit tactic to use in this game, I on the other hand (and many other people here) hate hipfire and think it is a cheap tactic, so we decided to defend our opinions, we would play against each other, I would use his 'style of play', hipfiring and whack and rolling, while he was trying to kill me with aiming and grenades, I never hipfire and he never aims, so if hipfire took any skill at all, then I would fail in defeating him I suppose, so the first match we played, here are the facts:
(take note that Steven and I are the same level and legacy, and have about the same kdr, so the only thing that matters is the aiming and the hipfire)
Chateau, I won the match with 17 - 10, kickbacks were off, but I forgot to put power plays off, so I got 3 power plays against me, so if you would have seen the match it is obvious that I would have an even better result, Steven used stat hats while I didn't bother using them too...
here are some interesting highlights of hipfire kills, it's insane how easy it is to use, remember that I never play like this:
The second match Steven wanted me not to use the m9 or para9 (of course...), but I had to use the kal-7 and micro instead, so I did, we played in the Facility this time, I wanted a variety of maps, Chateau is probably the worst map for aimers, but the facility is very open and you can spot your opponent from far away, but I won the match with 22 - 16, power plays were disabled, but I could not use the weapons I wanted and Steven forgot sometimes how he had to play during these matches, and the map is less hipfire friendly, but at least I still won...
Here is a video where I chase him all over the map:
And then finally we played in the Highrise, a very diverse map, Steven decided to camp in the open spaces a bit which made it a little more diffucult for me, but I still won with 21 - 14, I just decided to use the ak47, it wasn't as good as the m9, but as the first clip below shows it's very accurate from a distance, and the second clip is really weird stuff too, especially the para9 part of it in the middle, but also ending:
If you (for whatever reason) want to see the full matches, I can send the cinema file to you, but I can't upload the whole match on youtube, I don't know how and I am not in any mood to figure it out, deal with that!
So, there you have it, someone can win easily from someone else using nothing but holding r1 and occasionally whack and roll glitch, hipfire is a widespread problem, the whack and roll glitch is partly responsible for that, both problems need a fix, Naughty Dog if you happen to read this, and you still don't take me seriously, what more evidence must I provide to make you believe that this **bleep** has to go?
Note: Steven is a fair player, he did not ragequit and tried to play as we agreed on, he's a cool guy, it's only a little sad that he has such a **bleep**ed up opinion, but let it be clear that this thread is not to have a laugh at Steven, I want this hipfire stuff fixed, I respect Stevens opinion!
________________________________________________________________________________________________

well, we are making progress: (q and a april edition thread)
1- Question: Can you please nerf hipfire and remove the whack and roll glitch in this game, isn't 140+ kudo's enough to make you realise that this really should happen, I know it's probably too late now because you ignored it for so long, so if the answer is no, can you please say that you will look into it for future Naughty Dog titles with competitive multiplayer?" - Matthijs_17
A: Due to game mechanics and animation – the whack and roll is a legitimate strategy that we accounted for when wrapping up game balance and MP development. As for hipfire, we appreciate you rallying support around this topic. It is something we will need some time to look at as it's not a quick fix. To address anything with hipfire we'd need to tweak hipfire for every weapon in the game so proper balance occurs again. It will take some time and likely will be something we'll have to look more closely at for future projects. However, it's on the list of things we'd like to address time and resource permitting
at least they finally realised something is wrong, sadly they don't agree with the whack and roll being a glitch, I hope that is just a misunderstanding because if they really think canceling a punch and basically doing damage by rolling in close proximity to an opponent is a legitimate strategy then I don't think crap is going to be fixed any time soon, a well, at least we must be happy with hipfire getting a fix, or at least it will be taken better care of in their next game (Uncharted 4!!!
)
Treasure Hunter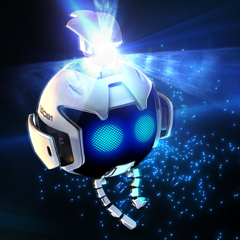 Registered: 01/28/2011
Offline
3831 posts
Re: All things blindfire! why it should get nerfed - Naughty Dog, please read this ;)
Oct 27, 2012
Saw title, didn't read, kudo'd.
I want to be the reason you're looking down at your phone laughing as you walk into a pole.
Re: All things blindfire! why it should get nerfed - Naughty Dog, please read this ;)
Oct 27, 2012
I would have taken these blindfire nerfs seriously except that evertime something is nerfed, you people would come up with more things to nerf. First it was blindfire. then Fal-ss, G-mal, M9 ROF and back to blindfire. Don't get me wrong I don't give a **bleep** whether it's nerfed or not but this community seems to complain about anything that is slightly overused.

Lombax Warrior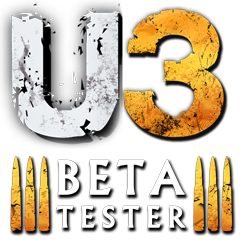 Registered: 02/02/2011
Offline
233 posts
Re: All things blindfire! why it should get nerfed - Naughty Dog, please read this ;)
Oct 27, 2012
---

Herwest299 wrote:


I would have taken these blindfire nerfs seriously except that evertime something is nerfed, you people would come up with more things to nerf. First it was blindfire. then Fal-ss, G-mal, M9 ROF and back to blindfire. Don't get me wrong I don't give a **bleep** whether it's nerfed or not but this community seems to complain about anything that is slightly overused.

---
That's what it seems to be like with these people. Truth be told, you can never make a balanced game. It just doesn't happen.
Re: All things blindfire! why it should get nerfed - Naughty Dog, please read this ;)
Oct 27, 2012
Kudos to you sir. EVERYONE KEEP THIS THREAD ALIVE
If you think something is impossible, you'll make it impossible.
Re: All things blindfire! why it should get nerfed - Naughty Dog, please read this ;)
Oct 28, 2012
---

Herwest299 wrote:


I would have taken these blindfire nerfs seriously except that evertime something is nerfed, you people would come up with more things to nerf. First it was blindfire. then Fal-ss, G-mal, M9 ROF and back to blindfire. Don't get me wrong I don't give a **bleep** whether it's nerfed or not but this community seems to complain about anything that is slightly overused.

---
blindfire isn't slightly overused, it's massively overused...
Re: All things blindfire! why it should get nerfed - Naughty Dog, please read this ;)
Oct 29, 2012
---

Blooddrunk123 wrote:


Kudos to you sir. EVERYONE KEEP THIS THREAD ALIVE

---
sadly it doesn't stay alive, I'm not so good at this, maybe I should change the title, or put the number of kudos in it, or placing stars at the edges (although I have no idea how), it worked in other popular threads, it made Naughty Dog create classic mode, any tips from fakehound to keep this thread about blindfire alive would be really appreciated right now xD
Re: BLINDFIRE: Why it must be nerfed - (14 kudos) :P
Oct 29, 2012
Tbh im a noob at this game,not gunna lie but i rarely blindfire. I do think they should nerf it so more people would use cover and teamwork more. I ALWAYS AIM DOWN MY SIGHTS....but in the end i usually die because of the cheap tactics people somehow pulloff. At first i thought this was like GOW but as i got to play mp more, all i see is blindfire kills. BLINDFIRE,we all hate you....well mostly all of us.
IMA BEAST QUICKSCOPER.