Reply
Topic Options
Mark Topic as New

Mark Topic as Read

Float this Topic for Current User

Bookmark

Subscribe
Re: Gone for 5 months....what i have concluded so far
---

mbhitman wrote:


---

MoonfaceDesigns wrote:


Haven't had the wonderful discovery of an increase in blindfiring players yet then? That's definitely become more common in the last 5 months I think.

---

Blindfire has been an issue from Day 1 in this game. It was never fixed. I can't understand how some of you think that the blindfire is a 'new' issue. Or that its becoming more common. Its ALWAYS been an issue. From the jump.

---
I don't think it's a new issue, and maybe overall it isn't more common. I was just saying how in my time spent playing the game it happens more in matches now than it used to when I play the game, so for me personally it will feel like a more common issue now.
Re: Gone for 5 months....what i have concluded so far
[ Edited ]
---

mbhitman wrote:


---

MoonfaceDesigns wrote:


Haven't had the wonderful discovery of an increase in blindfiring players yet then? That's definitely become more common in the last 5 months I think.

---

Blindfire has been an issue from Day 1 in this game. It was never fixed. I can't understand how some of you think that the blindfire is a 'new' issue. Or that its becoming more common. Its ALWAYS been an issue. From the jump.

---
Rember that Kal-7 madness at the start? That gun has not changed all that much as far as damage. Not sure if you've been around for the MASSIVE rise in M9 ROF after the G-Mal Nerf, but wow, things generally remain the same. It's a blindfire kinda game.
It's like someone at Sony or NDI got killed by players like mbhitman back in UC2 and that "higher up" said..."I WANT BLINDFIRE, AND I WANT IT TO BE LOCK ON ACCURATE. I WANT IT TO DOMINATE. LET'S DUMB DOWN THE SKILL IN THIS GAME A BIT. SEEMS PRUDENT. MAKE IT HAPPEN BALESTRA."
The REAL slap in the face, when NDI came out in the last Q/A saying that "we don't see any issues with blindfire." That was guffaw-worthy.
It is a miricle that people play this game on FN and for big tournies like the Steel Series, and the Legacy Tourney. It's so UNCOMPETITIVE sometimes that it's laughable. Kudos to folks for putting their best foot forward despite having NDI's foot up their posterior at the same time.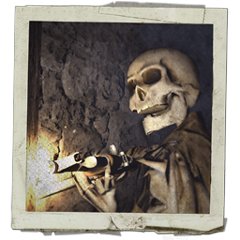 Offline
Re: Gone for 5 months....what i have concluded so far
No throwbacks in classic is the only reason to play it
Spyder is soooooo annoying. That's why I use him.
Lag has been very tolerable for the past few days for me. The popularity of the Crushing Lab helps this I think.