Reply
Topic Options
Mark Topic as New

Mark Topic as Read

Float this Topic for Current User

Bookmark

Subscribe
Highlighted
Going to Make U4 Fan Trailer
[ Edited ]
14 replies 557 views Edited Feb 25, 2013
Hello.
So I've decided to make a U4 Fan Trailer instead since U3GS died...*Sniff*
Just wanted to mention that. Also how should I make it? Should it be composed of U3DD footage or Live Action footage? should it be convincing or far fetched? should it be serious or comical? Any how just want your input on this.
Original thread post: A Note from rengle598 (Personal Stuff and Gangnam Style)
Hello peoples.
These past few months have literally been the craziest of my life. I got my priorities straight, I started writing my screenplay and I have been suggested by people with connections to enter a young filmmakers PSA contest. AND THE FREAKING PS4! But back to the point. As of late, I've been very absent at these forums, and I will probably continue to be until I have my screenplay written and my story board for my PSA sent in. I will visit when I can, however.
At the years start, I started neglecting Uncharted 3 (The game, not these forums) when I decided to play Dust 154 (Or is it 514?). I have gotten so into it that I will continue to play it constantly. Thus, Im not giving up U3, but perhaps not going on it as much as I used to. I will play it probably consistently only after I get sick and tired of Dust. So goodbye for now.
On another note, I know that probably all of you have forgotten all about my "U3: Gangnam Style" project. Well I can certainly tell you that I haven't. I have had so many roadblocks (My computer crashed, the file format had to be converted [THREE F'in TIMES!], etc) but it was almost complete. Yes that is not a typo. It WAS almost complete until just last Friday, I left my flash drive (Which contained every single file!) at the computer lab at school. I have not had the opportunity to see if its still there because of recent events (3-day weekend, testing, testing) but I will check today [2/21/13] and am hoping that it is still there. (THERE IS HOPE!) If I fail to find the flash drive (Which would SUCK for me because I have more than just U3:GS on there) then don't consider the project canceled. If that is the case, then I will somehow figure out a way to make up for it. (Any Suggestions? U4 fake trailer, perhaps?)
Also, since I'll probably only be on for a little this week before I go full force into my studies (Yes, studies. I'm trying to get the next four years of my life planned out so I can graduate HS with an associates in Video Tech and IT) I feel obliged to apologize to all of those people whom I may have offended in the past.
Sorry everybody! I apologize for everything!
I would also like to add that once U4 comes out, I will be at the midnight release (even if I don't own a PS4 at that time!) and will see you all then! (Figuratively speaking, since I'll still be playing U3 now and then)
And thank you people at Sony for giving me $10 today!
I will fill you in tomorrow on weather or not U3:GS will be canceled.
So until then, goodbye, and goodnight. (It's 11:59 PM here in Texas
)
Treasure Hunter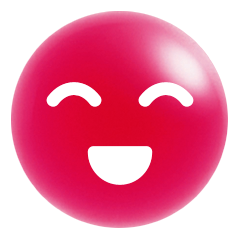 Registered: 11/11/2011
Offline
4570 posts
Re: A Note from rengle598 (Personal Stuff and Gangnam Style)
Feb 21, 2013
Re: A Note from rengle598 (Personal Stuff and Gangnam Style)
Feb 21, 2013
Great News! My Video Tech teacher had my USB and said he say it on the floor. (Must have fallen out of my pocket) So expect to see U3GS Soon!
Re: A Note from rengle598 (Personal Stuff and Gangnam Style)
Feb 22, 2013
not to be mean or something, but couldn't you just messaged all your PSN-friends about not playing UC3 and posting on your youtube-channel about the delayed gangnam style UC3 video?
I don't know your friends and I hate gangnam style, so post such messages where they belong, thank you
It's not that I care about 1 thread being made more or less, but there is enough spam already, so let's keep it to a minimum shall we?
Lombax Warrior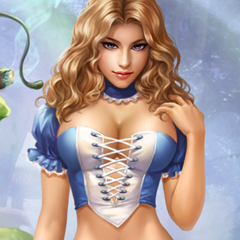 Registered: 12/10/2012
Offline
127 posts
Re: A Note from rengle598 (Personal Stuff and Gangnam Style)
Feb 22, 2013
This "Spam" is probably the only thing holding this forum alive :/
I mean, we pointed out every flaw in the game (which 1.17 will fix
) gave feedback Etc..
Re: A Note from rengle598 (Personal Stuff and Gangnam Style)
Feb 24, 2013
Sh!7... the file is corrupted... I have no back up files... U3GS has officialy died. Suppose I'll make a new thing then. (But all the hard work!!!!) Either a harlem shake video (has anyone done that here yet or no? if so I won't do it.) or a U4 Fan-made trailer. *sigh* If I didn't love you guys I would have never even tried. But I will put some time aside to make a new video. You guys better be thankful.