Reply
Topic Options
Mark Topic as New

Mark Topic as Read

Float this Topic for Current User

Bookmark

Subscribe
Highlighted
Future Smarter Enemies (Co-op and Campaign)
[ Edited ]
15 replies 420 views Edited Mar 5, 2013
For me, the enemies in U3 seem a lot more "dumbed down" than enemies in U2.
Enemies in U2 were rutheless and merciless. If you were downed or being choked, enemies would still nade and rpg you and even shoot at you. Also they were more realistic, as in they had stopping power. They slowed down after you shot 'em and headshots were actually head shots.
In U3 the enemies rarely slow down when you shoot at them, and their heads are made out of metal. A thousand shots to the head gets you a head shot. I do like their "still" movement as they bob their heads around which makes headshots harder just like the DF enemies.
Drakes Fortune enemies are the best IMO. Like I've mentioned their heads move about when they stand still and getting a head shot is tricky. They also flank you instead of camping.
I think in future ND co-op games (TLOU and U4 if it's really going to be made) we need much more smarter enemies.
These enemies should have the following abilities...
Can shoot whilst hanging off platform
Can flank you if you're camping
Chokers can attack your buddies whilst you're being choked (like a hostage situation)
Enemies can shoot from zip wires and also use them
Enemies shoot at you on sight, not wait around like they do now
Enemies can throw back your nades, thus meaning you have to throw it smartly at them
Enemies can switch to and pick up nearby weapons, i.e a Sniper enemy can pick up a PAK-80
Enemies can use the turrets on you
Enemies can use Propane and other explosive things on you
New enemies (like U2 silent chokers) can stealth attack you (break your back and are hard to detect)
Enemies can taunt at you, thus peeving you off durign the game, i.e enemy taunts after killing your buddy
Mid game Tanks, Helicopters, Planes and Turret Trucks should be available to add to the intensity and diversity
In Crushing mode enemies can revive each other, to kill an enemy you must stop him from being revived or nade him when he's down.
Female enemies need to be added. Streets of rage had female enemies, even CMP has female enemies (Marlowe can be slapped to death as well as shot. Flynn can Hammer Elena to death.
That's all I can think of for now, but what I'm getting at is more smarter enemy AI's please.
All these smarter AI's will be less bullet spongy yet more tougher but only in Crushing. For me Crushing is Hard mode in disguise with added Revenge Nades, Kickback enemies and clown masks.
These enemies I've mentioned and their features will only feature in Crushing.
Matthewsike1st
Uncharted Territory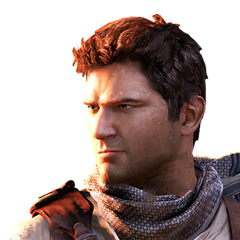 Registered: 08/17/2012
Offline
1747 posts
Re: Future Smarter Enemies (Co-op and Campaign)
Mar 4, 2013
Though I agree that the AI is dumb as dirt and needs improvements, some of these things you listed here seem insane. Such as picking up other weapons, reviving each other and throwing back grenades.
Hello everyone! I'm Scott Lowe, the newest addition to the community team at Naughty Dog. As a longtime fan of the studio, it's an absolute dream come true to work alongside the developers here and immerse myself in our amazing player community. It's week two for me, so I've got a ton left to learn and get up to speed on. Nonetheless, I plan on posting on the forums as much as possible. You can also hit me up on Twitter, @ScottLowe, whether it's to talk about games, the studio, or exchange GIFs. Beware, my GIF game is strong. -ND-ScottLowe
Last Guardian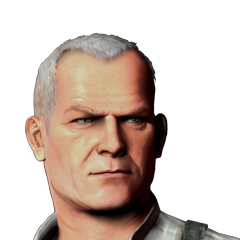 Registered: 01/04/2012
Offline
10262 posts
Re: Future Smarter Enemies (Co-op and Campaign)
Mar 4, 2013
I don't think I can play a game that hard. I'd be okay if they utilised UDF and UC2's AI, but what you said would totally just make co-op seem like it's just for pros.
Hardcore Mode and Raffica enthusiast; former CEO of Obey Manufacturing, Los Santos, SA; Second Wave Agent specializing in medical training and CERA-JTF EMT
Re: Future Smarter Enemies (Co-op and Campaign)
Mar 4, 2013
Yikes, Co-op would be hell to finish with that!
It's crazy enough with the guys that can snipe you with a shotgun!
__________________________________________

One hell of a Co-op Medic

PSN ID: Pookah23
Treasure Hunter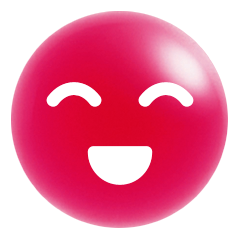 Registered: 11/11/2011
Offline
4570 posts
Re: Future Smarter Enemies (Co-op and Campaign)
Mar 5, 2013
Welcoming Committee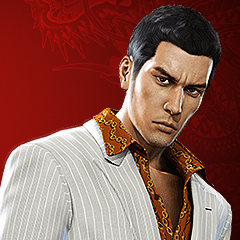 Registered: 06/14/2009
Offline
14566 posts
Re: Future Smarter Enemies (Co-op and Campaign)
Mar 5, 2013
Treasure Hunter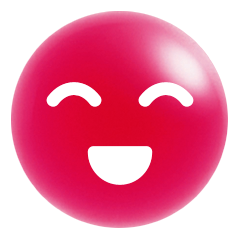 Registered: 11/11/2011
Offline
4570 posts
Re: Future Smarter Enemies (Co-op and Campaign)
Mar 5, 2013
This would be great as Crushing+ AI.
Reviving enemies seems a bit...I don't know...forceful in the game's pace and all. All of a sudden, I got surround this guy and I don't have a nade since the enemy threw it back and now he's revived...by a brute. It might be the same as for vehicles...but I wouldn't mind seeing thatt in a Super-Siege.
Oh! Maybe instead of taunting, the enemy AI would possible give some congratulations to the killer. Maybe they could incorporate signals through body language in order express communication between in the heat of the moment.
Also, we have so many styles of enemies, such as Eddy's Pirates, or Lazaravech's Mercs, why not add in some subtle touches in their AI as well... Pirates would be more ruthless and less disciplined. The Mercs would use tactical strategies that are common amongst squadrons...you get the idea...
_____________
Graveyard stuffers.