Reply
Topic Options
Mark Topic as New

Mark Topic as Read

Float this Topic for Current User

Bookmark

Subscribe
Highlighted
Re: Do people care about wins/losses?
I don't like to lose especially if it is from BS such as disconnecting or the host signing out. My W/L ratio isn't great though because of the 3TDM bug in the beginning of the game and it was pretty much the only game mode I played too.
Re: Do people care about wins/losses?
[ Edited ]
I care about undeserved losses like those given out when the game freezes and such. I have no qualms about quitting a match if I want to play with a friend of mine who is waiting in the lobby or if I run into party splitting issues and "player left in lobby" scenarios, which seem to happen more often than they should. If I had to choose between a good KDR and a good WLR then I would probably go with the former.
PlayStation Consumer Services and Technical Support: 1-800-345-7669
PlayStation Account and Billing Support: 1-877-971-7669
Twitter: @Sweet13Poison | YouTube: Sweetest13Poison | Twitch: Sweet13Poison
Re: Do people care about wins/losses?
I cared waaaay to much before but now i like to set goals for myself ot earn on the leaderboards. Right now I have a 3.58 W/L ratio and im working to get a 3.60.
If you think something is impossible, you'll make it impossible.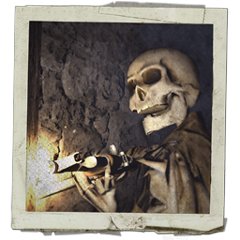 Offline
Re: Do people care about wins/losses?
It matters. It's not a big thing at all, but it matters.
How I determine a person's likelyhood of rage quitting: awesome KDR but poor WLR. It's not an exact science, but pretty accurate.
1st goal when playing U3: Have fun! 2nd goal: Go Positive (kdr). 3rd goal: Win!
Re: Do people care about wins/losses?
I hate leaderboards, I don't care for my k/d-ratio, I don't care for my w/l-ratio, however I do want to win, not for my ratio but after all it's competitive multiplayer, you have to win of the other players, that's the goal of the game, so I will try every match to do so, if I'm leveling up boosters and my team is losing? Then I will go back to my usual loadout. If I see teammates not play for the objective (while losing), they will get teamkilled by me, and if that doesnt work they can expect a message from me (nothing offensive of course, just a reminder of how the game should be played)
I do like 1 leaderboards though, it was in Uncharted 2, you had those medal leaderboards on some website, I advice you to check them out, because it is funny to look at (and my name is up there a lot -> pull downs, bbq's number 4 and 3 of the world
)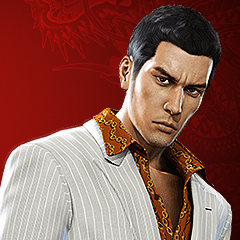 Offline
Re: Do people care about wins/losses?
---

X-Offender wrote:


I've been playing Uncharted 3 for about 5 months now, and during my first 2-3 months, when I still getting into the game, I used to rage-quit a lot. Thing is, I didn't know that quitting a game results in a loss. I actually found out only a few days ago. Therefore, my wins/loss ratio is pretty bad. I have something like 2300 losses and only about 1300 wins. My kills/deaths ratio, on the other hand, is quite OK (about 31000 kills and 21000 deaths) and it just keeps getting better since I'm constantly improving my game. So yeah, I was just wondering, do people really care about wins/losses, or do they only care about kills/deaths? Personally, I didn't use to care about it, but now it kinda irks me that I have so many losses.

---
i used to... Now.. I don't care. I'm going to get killed by lag more often than not and the game is going to drop me giving me fake losses.
Pretty hard to take the stat system seriously when it's completely broken.
Re: Do people care about wins/losses?
i care about winning if the other team is talking mad trash, i care about getting a lost when i'm party leader and always getting put on the opposite team
2 time Face of The WWE Champion