Reply
Topic Options
Mark Topic as New

Mark Topic as Read

Float this Topic for Current User

Bookmark

Subscribe
Highlighted
If you're a co-op veteran, you probably stopped caring about cash/points a long time ago. But for those that still care for a more equitable assist reward, I've suggested in the past (mostly pertaining to shades mode) that kill cash is doled out to players in proportion to the percentage of damage they dealt to a given killed enemy. And the limited kills for cash in Gold Rush should only count if you are within a 10m radius of the idol carrier. Give people proper incentives to work as a team, and most will respond accordingly.
I highly doubt ND will make any substantial changes to Co-op in the future, so if you really want more of a challenge, just challenge yourself and your team by coming up with your own restrictions for a more interesting game. Uncharted 2 Gold Rush/Survival got so routine that my friends started playing variations like "only stock weapons (AK/FAL/92FS/that horrible 45)" or "only handguns" or "no running with the idol - must be thrown within one step of picking it up and the same player may not handle the idol consecutively". If you want more of a 'mission' to try, how about a full circuit of all the maps without failing. If you fail on map 12, you have to start the circuit all over. Then do it again only two player. Then splitscreen to cut down half your screen real estate and give up the ability to tell if that SAS blast you just heard 'behind you' is an enemy close to you or your buddy...
Really, the hardest crushing challenge in the game at the moment is just trying to deal with two random teammates who may have different objectives and tactics than you are used to, and not cursing them out when they do things that drive down your odds of completing all 10 rounds.
These types of threads, while interesting to read now and then, fall on deaf ears at ND. Aside from releasing the planned Fort Prelude, ND has only done small patches to co-op to address items reported in the Technical Issues forum, and moved around some spawn points/siege zones/power weapon locations on some maps.
It's up to you to keep your own co-op game fresh and interesting.
I have 31 co ops completed on crushing, granted like 13 of them are co op adventure (going for the sta. And helping others). Plus i have some friends that only play cop op and they each have like 1000 co ops completed on crushing
Personally, crushing can prove to be difficult, even with friends but only when im below level 54 because i dont have the clusterbomb kickback. Once i hit 54, the ability to stack up cluster bombs makes things a whole lot easier so i welcome this idea with open arms!
Real Eyes-Realize-Real Lies
Cluster bombs are definitely useful, but it can become a crutch and keep you from discovering the most effective tactics to kill each type of enemy. Army of three (rank 49 req) was all that I looked forward to going through Legacy 4 and 5 as it is more versatile than cluster bombs and you don't have a big loss of stacked kickbacks if you die. It's also a powerful offensive multiplier if the whole team is together when activated. I don't care for those 'teammates' that run around using it as 'army of one' during survival. But Ao3 just facilitates a quicker match and there are plenty of matches where I don't even think of using it until round 10 when I know the game is almost over.
If you learn all the little tricks and tips to dispatching enemies with nothing more than standard weapons, you can succeed at Crushing with the whole team under rank 20 (and associated limited kickback options). I suppose a side-effect of this though is breezing through Crushing when this type of coordinated team is higher rank and has every kickback available, leading to boredom in the game.
Here's a good trivia question: How many armored enemies can a person kill using a fresh 180 bullet PAK? (No army of three)
Follow-up trivia: How many brutes can a person kill using a fresh 180 bullet PAK?
If you know the answers to these, you will understand why having more brutes spawn in a given round actually make the game easier and faster to finish, not harder.
i was talking about adventure but on arena i just avoid the brutes all together and just kill the little guys cos the brutes drop their guns anyway at the end of a round so its easier and faster to go for the weak guys (apart from seig) because getting cornered by brutes on seig is very bad
---

GoranPanov wrote:


i was talking about adventure but on arena i just avoid the brutes all together and just kill the little guys cos the brutes drop their guns anyway at the end of a round so its easier and faster to go for the weak guys (apart from seig) because getting cornered by brutes on seig is very bad

---

Definitely true for adventure. The boring thing about adventure is that you can pretty much stick to a script, execute it, and consistently finish a crushing adventure. With arena, you have the randomization of round types, which can force you to make late-round decisions like do I haul this PAK slowly from where I was during survival to the next siege zone that's on the other end of the map, or do I ditch and fight for a new one? And in the case of team death/checkpoint restart, you get the same situation in adventure, while in arena if you have to restart siege, it will randomly select between the three siege zones.
With good tactics and a good team, it won't matter too much, but the round type randomization keeps things a bit more interesting.
---

JD-- wrote:


Hey guys, I have a question - are you ever playing on Co-Op Arena on Crushing difficulty and then think: "This is pretty easy." Well, I sure do - and my idea is to have an even more difficult mode, Crushing+.

It would be significantly more difficult and for Co-Op veterans especially. It would be, essentially, the same thing as arena just with some changes to adhere to up the difficulty. These changes would be:

Exclude "Guards" or Unarmored Enemies.
Remove Chokers, only Armored Chokers.
Contain only Armored enemies, Kickback enemies, and PAK-80 men.
Up the survival enemy count to 50.
Siege count to 30-35 enemies.
Gold Rush would be 4 or 5 captures.
PAK-80 men would spawn as early as round 2 and have up to 5 on the battlefield at once.
Add in the M-32 Hammer Kickback and the Mega Bomb kickback enemies.
Add Helicopters, Fort Trucks (maybe), and MAYBE Djinn Shade Survival enemies in the later rounds.
Money values would be double more than Crushing: Armored enemies and Kickback enemies would be $800 and PAK-80 brutes would be $4,000.
Have separate leaderboard for amount of Crushing+ completions.

That's all I can think of right now - but, I feel Co-Op Arena on Crushing isn't giving me the full Crushing experience. So, I wanna push it, and make even the true veterans of Co-Op "scared" again.

What do you guys think, am I crazy or what?

---
JD, that sounds impossible! But fun at the same time. I want it now.
yeah they didn't do a very good job of adventure i think people just play it for the silver star but personaly i think that the silver star makes the rank icon look un neet so i don't want it also i think that nd could have made a better job of the 5th legacy emblem because in my opinion the 3rd legacy one was the best
thelegendaryD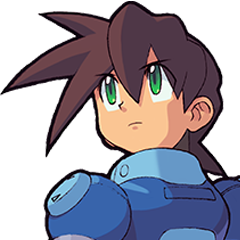 Offline