Reply
Topic Options
Mark Topic as New

Mark Topic as Read

Float this Topic for Current User

Bookmark

Subscribe
Highlighted
Matthewsike1st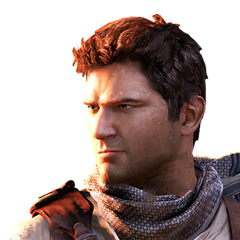 Offline
Re: Co-op "Lost Levels"
[ Edited ]
---

sanddude20 wrote:


other than the boat seeming like a permanant siege zone

This level was first intended as a Siege level, but decided a Survival would be better, it would be in 2 parts.

Part 1: All enemies will surround the boat and you must take em out together. There'll be 5 rounds in total where the enemies increase and and get tougher.

Part 2: will be round 6 till 10 where the enemies swim on board in droves and you must defend it.

I understand what you mean by this level being lke a Sirege mode so ideally, the boat would be bigger and maybe have 2 floors, like a ship. Kinda like what we had in U3 where Drake was being attacked and had to blow up the attacking boat with an RPG

and the vehicle levels bringing the oppurtunity for trolls, this looks pretty awesome.

If there was a set or a limited course then there shouldn't be. If the driving player was to go off course then both players would die. In a public match there would be trolling, but with friends, you'd be working together.

Would love the oppurtunity for stealth levels

A stealth adventure mode would be awesome, and hiest chloe as the 3rd player would be the icing on the cake.

and fighting some monsters other than the bullet sponges we have now.

Those Decendants are thankfully not bullet sponges but they are tough when they grab hold and superfast. The Guardians are kinda bullet spongey but at least you get more cash and also get to use their weapon.
---

pime666 wrote:
Wow!
What a nice work! I'm very impressed.
Your ideas are awesome. I would buy that DLC in every case.
I would like to see more of your stuff, Ali

---
Cheers Pime
These as a DLC would be awesome
$3 for AT Co-op Map Pack
$3 for DF Map Pack
OR $5 for both
I was going to include some U3 maps/levels as well as update the the 3 Chapters from U2, but decided to leave them out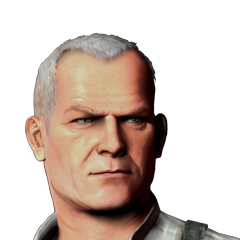 Offline
I'd also like my sweet UC2 building co-op sidestory implemented.
Or any of the story ideas in Nab's thread.
Hardcore Mode and Raffica enthusiast; former CEO of Obey Manufacturing, Los Santos, SA; Second Wave Agent specializing in medical training and CERA-JTF EMT
You Sir have got the right idea
I remember a time where me and my friends would play endless on endless Hours of Co-op but sadley thanks to the new matchmaking system i can never join them and they can never join me and if we can join we can not hear eachother on our mics
If ND released this i would buy it DAY1
And if they could change back to old matchmaking I Would be so Happy
But Really THIS is really good work i just wish that ND would also see that and add it