Reply
Topic Options
Mark Topic as New

Mark Topic as Read

Float this Topic for Current User

Bookmark

Subscribe
Re: Classic Hybrid: The mode I wish UC3 had
Just a quick thought since there are some people here who hate high health and some that hate it. Would Hardcore be better if everyone had the standard UC3 deathmatch health?
If you think something is impossible, you'll make it impossible.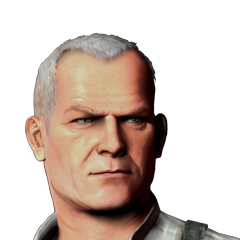 Offline
Re: Classic Hybrid: The mode I wish UC3 had
But i like high health... I'm assuming a plain vanilla HC mode with this if this turns out to be standard health
Hardcore Mode and Raffica enthusiast; former CEO of Obey Manufacturing, Los Santos, SA; Second Wave Agent specializing in medical training and CERA-JTF EMT
Highlighted
Re: Classic Hybrid: The mode I wish UC3 had
[ Edited ]
---

PeteX19 wrote:

I like your idea for boosters but stat hats are doing that job. SA isn't so bad in UC3 and the 7 medal kickbacks provide ways to counter their effects. I designed the mode around what we currently have available, rather than what we may have in UC4.

---
The stat hats don't provide a big enough boost that weapon mods have. I meant that the boosters that have the same impact as the weapon mods.
I don't think kickbacks are needed for classic mode. It's point is to emulate the feel of UC2 mainly. Kickbacks are mainly a UC3 core component that I think would put off some players, regardless of what kickbacks are included.
I didn't like Hardcore Mode because I found the combination of the high health and the stripped down version of TDM to be very boring, more boring than the current classic mode you have now. To me I feel that the reason as to why they included Hardcore mode was because they wanted to appeal to the UC2 veterans but those people were not impressed by it. They thought it was a very half-assed job on their part.
Classic mode to me is more interesting, heck with some improvements it could be better, even fun. Something that ND can consider for future projects. My suggestion for classic mode exclusive boosters was one of the ideas that they could do to improve on this design.