Reply
Topic Options
Mark Topic as New

Mark Topic as Read

Float this Topic for Current User

Bookmark

Subscribe
Highlighted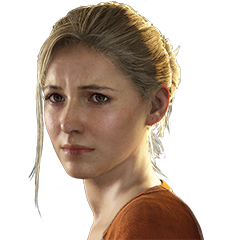 Offline
Re: Clan Recruiting for Uncharted 3
PSN-MikeBoyz3569
Age-16
Experience-played in the clan U3O, we weren't popular much, but we won a whole lot of matches.
Role-Assist/ human atlas
360 gamertag- I'll get back to you on that( I can't remember what it is and my cousin has the 360)
I'm interested in joining, however I have a bunch of exams so I could probably only play from Friday-Sunday,or any holidays,
[Yes this siggy is very creative]
Re: Clan Recruiting for Uncharted 3
Hey man, I'm a beast at U3 3rd legacy level 75 and got the crushing star. I also have the platinum trophy for U3 and U2. I'm looking to join a clan and whatnot.
Psn- tyranticaltravis
Age- 19
Experience- None of personally being in a clan, I've helped many out though such as Bow2, USA, MEX, etc. Basically I just like to play the game lol.
Role- I'm pretty well balanced in all three roles listed. I'd say mostly assualt and human atlas
I'm practically always on my PS3 when I'm at home. I got a positive k/d and w/l. So, let me know.
Re: Clan Recruiting for Uncharted 3
Hi Ridaigo I really would like to join your clan..
PSN ID: m_rkO8
My name: Marcos
Age: 18
Experince: I have not been in a clan yet.
Role: Assualt, I know pretty much the maps too.
third legacy LVL 62.
Re: Clan Recruiting for Uncharted 3
Hey I'ma SUPER big fan of Uncharted, I have UC2 and UC3 and I'm gonna get UC Drake's Fortune next month. I'm also very good. Here's my app:
Age: 12 (I'm very mature for my age, though.)
PSN ID: mel3dplm
Online Role: Assault/Assist (I can change between those when needed)
Experience: A lot actually, I'm only level 22 because I just started, but I'm playing right now to level up
The best strength I have is my aim. I got over 200 headshots in one playthrough of UC3 and all possible headshot trophies. I cna literally whip out a PISTOL and headshot a guy 100M away in less than 3 seconds.
And one more thing just in case we get split into groups at one point, here are my weaknesses so you can tell who to pair me up with.
Human Atlas: I know NOTHING about shortcuts and secrets and advantages to maps..
Also If people are being retarded and they die I won't save them until I'm done with my OWN trouble... I'll usually be like a Medic, going out of my way to heal people, but there is no cure for Potato Syndrome
Anyway, I hope I get accepted and see yall in battle, bye!
Re: Clan Recruiting for Uncharted 3
I'm positive by about 2k kills, and positive in wins by... I really don't know. But those numbers are gonna change even more so in a good way because we recently upgraded our modem, which really helped in terms of the online gaming.
PSN ID: chrisheva1
Age:16
Clan Experience: No experience
Online Roll: Mainly assault, but I know a decent amount of stuff reguarding map layout.
Re: Clan Recruiting for Uncharted 3
Hey I am DuckyGuy1... Lol I love to play UC3. I played in the SubWay beta. I rasied My KDR from 0.65 into a 1.16 in a month or so.
Psn ID DuckyGuy1
Age:14
Clan exp: I have been in 1CK+ IcE+ ALT! or tA- and some little ones like Ram_ and snpy
Onlne role:Human Atlas, and Assault I Know every map every pw spot and the good spot to be in.
Don't have a xbox.
Re: Clan Recruiting for Uncharted 3
Hey Ridigo,
On ps3 my name is CaptinCrunch200. I am new to PSN. I inherited my account. From a friend. I need to get better in uncharted. But I am pretty good with any other games. I am really good at creating and designing websites. So I can contribute that way. And create a website or some thing. I do have clan Experiance I was in fazeFakey clan as well unholy. (on Xbox 360). My Xbox is broken so really no use to my name. TrIxyer9
I am 15. I am not annoying normally. Because well I am really Lade back
so message me
Re: Clan Recruiting for Uncharted 3
Hey man hope im not late im intrested sorry if this is late....
PSN: Arcane-Raider
Experience: A lot been in 6 clans
Role: Im a great assault player and a Atlas i know every spot not much assist
Age: 13 (mature)
KDR: 1.80-2.00
18000 Kills 9000 Deaths
I do want to join as long as i can be apart of 2 other clans Sir* and "X" but i am loyal to all clans (4 is my max amount)
My weapon iss the G-MAL Accuracy Mod and Para-9 with Blindfire Mod Boosters are Fleet Foot And Treasure Hunter And my kickback varies
Also 4th legacy rank 45