Reply
Topic Options
Mark Topic as New

Mark Topic as Read

Float this Topic for Current User

Bookmark

Subscribe
Highlighted
Back to Uncharted 2: Things I've Noticed
[ Edited ]
9 replies 682 views Edited Aug 11, 2012
As someone who plays Uncharted 3 avidly, I still took a break to go back to Uncharted 2. I wasn't really that surprised, but the games gone to hell. Every plunder game is team deathmatch, I like how Uncharted 3 cut kills from counting toward KDR. This is definitely why that needed to happen. The community: in objectives and elimination, its nonexistent. In plunder, I get hate mail for capping the treasure. All max rankers I've seenin this game run cheap boosters, and glitch, and most people left here have a South American country as their clan tag. Sorry Uncharted 2, we had some good times, but lack of local players, lag way worse than Modern Warfare 3, and gltichers everywhere, is a real turn off. Plus, there's this random glitch that kills me when I hang off a wall on Fort and switch shoulders. I presume it's to stop gltichers or something, but a little heads up (or a hint) would be appreciated.
JPB1_TWINS_JAB2
Lombax Warrior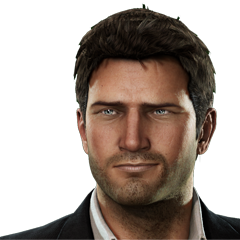 Registered: 03/29/2012
Offline
131 posts
Re: Post deleted by the La-Li-Lu-Le-Lo
Sep 4, 2012
UC2 is still better than 3, give it enough time, you should play at least 14 hours or more over the course of 2 weeks or more while not playing UC3 at all during this time.
i took a 3 month break from UC3 and played UC2 occasionally during that time, i then went back to UC3 and i discovered that its UC3 that is crap. before this i would have said UC3 was good but you have to step back to see the big picture.
also there is really only 1 mode to play in UC2 now and thats deathmatch (crushing uncluded), plunder can be good sometimes but id say objective is a better mode if you want less killfarming.
Re: Back to Uncharted 2: Things I've Noticed
[ Edited ]
Sep 8, 2012
Even with all it's problems that can be annoying, I still prefer UC2 over UC3. UC2's simplicity is what I like about it, I've practically quit playing UC3.
Re: Back to Uncharted 2: Things I've Noticed
Sep 9, 2012
I like Uncharted 2 more, If the community didn't turn it to (...) like they do now. Like you said there is nobody in Elimination, Objectives, ACM and coop. There are only people in TDM and Plunder. Plunder is totally destroyed. Either nobody picks up the idol and they sent hate-mail to players that do score. Or its a glitch-fest where everyone does that (...) leprechaun glitch. Its the worst thing that happened to Uncharted 2. And those no-life glitchers fight over who found it first. Well I hope the person that found it first is really proud that he totally ruined Uncharted 2's Plunder.
TDM is the same, Glitchers every where. All high-levels are try-hards, All of them use Chimera, Dillon, Nathan Hale, Dutch or Blain. And they all use super cheap boosters and glitch all day.
Uncharted 2 is better but Naughty Dog needs to fix it. And since they aren't going to do that I keep playing Uncharted 3.

Uncharted Territory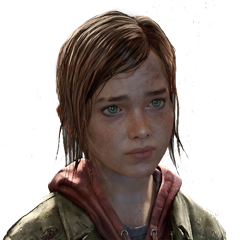 Registered: 08/03/2011
Offline
1424 posts
Re: Back to Uncharted 2: Things I've Noticed
Sep 19, 2012
Uncharted 2's MP is total chaos.
The lag is just atrocious and the glithcers, oh, the glitchers. They are everywhere, particularly rife in Plunder (i.e., Lost City).
I feel so alone when I go back to Uncharted 2 because there is just no sense of teamwork or fun.
It feels like a barren wasteland. I do still find solace through co-op. It's still a blast and hasn't been ruined after all this time.
Uncharted 2's textures and overall MP graphics are superb, and completely crush Uncharted 3's. That's about the only thing I can say about the game's multiplayer. It used to be amazing, but now it's just not fun.
Re: Back to Uncharted 2: Things I've Noticed
Sep 20, 2012
I couldn't agree more.
I play Uncharted 2 every other day for a coupleof hours a day in my free time, I consider myself quite good, I have 1 .6 k/d ratio with over 15,000 kills. NAUGHTYDOG need to stop thinking about U3 for a bit, with all due respect, U2 made them what they are today and they have completely abandoned it. I bought U3, but not any DLC's, even thought I have all for U2, as I do not want to spend any more money until U2 what I originally payed for, for the multiplayer is sorted.
PLEASE DO NOT IGNORE THE COMMUNITIES COMMENTS, I HAVE POSTED FOR MONTHS NOW, AND NOTHING IS BEING DONE.
SHARE ANY UPDATES ON THE U2 NEWS PAGE AS U LOGIN TO THE GAME LIKE YOU USED TO AND YOU DO U3.
PLEASE MAKE SOME POSTIVIE CHANGES. PLEASE. PLEASE. PLEASE.
HUNDREDS OF THOUSANDS ARE STILL ACTIVELY PLAYING THAT AND WOULDLOVE SOME CHANGES FOR ONCE IN YEARS! U2 WAS ND'S PROFIT MAKER, LET THAT HAPPEN AGAIN!?
U2 needs more DLC content, something new, the glitches need to be fixed. Players special glitch punch into almost every single corner wall, get through them and are able to see the map unveiled without barriers and get easy kills!!!!
NAUGHTYDOG please do something for U3, i'll be willing to tell you almost every glitch, majority can be found on YouTube searches EASILY and im sure you can put death walls in front of glitches and stop the leprechaun treasure run glitch with a simple change?
Give us new ranks! No? Ok.
[URL=http://psnprofiles.com/NFS-P-s-n-][IMG]http://card.psnprofiles.com/1/NFS-P-s-n-.png[/IMG][/URL]
Re: Back to Uncharted 2: Things I've Noticed
Sep 24, 2012