Reply
Topic Options
Mark Topic as New

Mark Topic as Read

Float this Topic for Current User

Bookmark

Subscribe
Highlighted
2300 kills, 0 deaths - player insists stats are legit, lol
[ Edited ]
116 replies 1835 views Edited May 31, 2013
Alright, so I met this guy yesterday with 2300 kills and 0 deaths.
I asked him what the point of such stats is and told him that everyone knows the he's cheating in one way or another, be it 3tdm or massive quitting or whatever.

He told me that he camps, uses cloaked and always plays in a team with call out weapons and that's how he got it. I laughed really hard and told him that he doesn't even believe that himself and that no one has the skills to back up such stats anyway.
Then he said that he played against some of the best players out there and still finished with 0 deaths. I laughed again. In fact I could not stop laughing at all until the conversation was over. Where was he hiding when these players were around?!
By the way, his win loss was between 1 and 2 with about 800 losses. But even with massive quitting, I still do not believe that this is possible without further cheating.
I told him that someday he would realize how much of a waste of time (and how meaningless) it was. Now I do realize that I also wasted some time talking to him and yet another few minutes to post this, but I'm curious to read what you guys think about such players and stats and how they do it....
Still laughing a little when I think about it
I Only Post Everything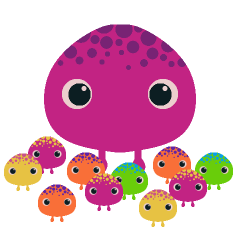 Registered: 04/22/2013
Offline
1117 posts
Re: 2300 kills, 0 deaths - player insists stats are legit, lol
May 31, 2013
I and others have played with him. I know who you're talking about. He quit that match. He normally does. He plays in a po5 and signs out if he gets a death. Took a longggggg time to do all that.
Re: 2300 kills, 0 deaths - player insists stats are legit, lol
May 31, 2013
You played with this (or such a) guy? Is he (are they) sitting in a dark corner all day going 3-0 or what? What's the point of having stats that are impossible to back up? And how long does it take? Must have been ages.
---

AKyemeni wrote:
I think those stats are legit. ..

---
And how...?
Re: 2300 kills, 0 deaths - player insists stats are legit, lol
May 31, 2013
I think it's funny. But if there is one thing I've come to appreciate from reading this forum, it's that people play and enjoy this game for all sorts of reasons (KDR, trophy hunting, competitive leagues, what have you). To each his own. Doesn't bother me in the least.

The only place I draw the line is when you intentionally do something to interfere with someone else's enjoyment of the game (trolling by teamkilling, for example).

All that said, what surprises me is that he has a regular party with whom he plays. Who would put up with a teammate that quits every time he gets killed in a match?


Re: 2300 kills, 0 deaths - player insists stats are legit, lol
May 31, 2013
---

SN-A-A-A-KE wrote:


You played with this (or such a) guy? Is he (are they) sitting in a dark corner all day going 3-0 or what? What's the point of having stats that are impossible to back up? And how long does it take? Must have been ages.

---

AKyemeni wrote:
I think those stats are legit. ..

---

And how...?

---
don't bother replying to AKyemeni in the Uncharted section, he likes defending Naughty Dog at all costs, he's a nice guy in The Last of Us section, but I find him very annoying in the Uncharted section, no offense AKyemeni
I Only Post Everything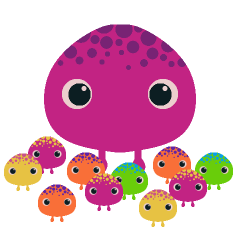 Registered: 04/22/2013
Offline
1117 posts