Reply
Topic Options
Mark Topic as New

Mark Topic as Read

Float this Topic for Current User

Bookmark

Subscribe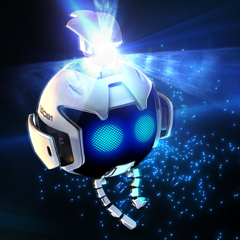 Offline
---

tapantaola wrote:


---

Harold-Da-Man wrote:


---

Blooddrunk123 wrote:


---

xSKIN_N_BONESx wrote:


Lag > Skill

So really you only got screwed on the second one

---

Blindfire>Lag>Skill.

Fixed that for you

---

It ticks me off when people whine about blindfire. Just learn to dodge it like the rest of us. Skill defeats lag and blindfire.

---

Not sure if serious...

---
Obvious troll is obvious.
I want to be the reason you're looking down at your phone laughing as you walk into a pole.
---

Harold-Da-Man wrote:


---

Blooddrunk123 wrote:


---

xSKIN_N_BONESx wrote:


Lag > Skill

So really you only got screwed on the second one

---

Blindfire>Lag>Skill.

Fixed that for you

---

It ticks me off when people whine about blindfire. Just learn to dodge it like the rest of us. Skill defeats lag and blindfire.

---
Lol? Its hard to adapt to something that 85% of the player pool does. Sure I can dodge it, I know how to do it, but the same cant be said for players that are less skilled. You say "learn to dodge like the rest of us" Who exactly is 'the rest of us"?
If you think something is impossible, you'll make it impossible.