Reply
Topic Options
Mark Topic as New

Mark Topic as Read

Float this Topic for Current User

Bookmark

Subscribe
Highlighted
1.17 is probably the last patch, here's my impressions
[ Edited ]
37 replies 3851 views Edited Feb 27, 2013
Here's a thread regarding my impressions of the patch and also some explaination regarding other things.
- Free-to-play: First of all, for those saying this isn't a good thing. It is. It means that there is a boost in the MP pool (Meaning that you can find more people near your location, which means less latency to that effect) and it gets people to consider grabbing the full game whether it's digital or retail. All the competitive modes are unlocked (co-op modes not included) so it means that it will be easier to find people in modes such as classic mode or even TDM. Sure there is monetizing with the micro-transactions but honetly, it isn't expected for a game that went F2P. There will be micro-transactions.
- Colours: One of the best improvements to the patch. It means people are not limited to some very dull colours. It means more freedom in terms of customisation. It's not a gameplay element to brag about but to some people they do give a toss about what colour shirt they want their Reporter Elena to wear.
- Technical issues: I pretty much cannot talk much about this since I have no idea what technical issues were covered. As far as I know, according to Robert Cogburn's twitter it covers the Dead Body glitch and the airwalk glitch. As far as the dead body glitch goes I do not expect it to be fixed. Reason being that it was never fixed in UC2 and while I hopefully expect the patch to at least minimise dead body glitches, I don't expect them going away. Air walk I'm glad to see gone but time will tell if the technical fixes will indeed fix the issues at hand.
I'm very disappointed that there was no technical issues list put up. I would have liked to see what was fixed and what wasn't. As far as I'm aware, I don't know if it even fixed party splits.
Edit: Cogburn has replied to this thread regarding the dead body glitch and air walk glitch.
---

cog182 wrote:


Air and dead body glitch are fixed.

---
- Team Objectives and Plunder medals removed: This is another good thing. One of the reasons why people used TO and Plunder was to farm for boosters. With most of the medals required for boosters gone it means that people will have to resort to TDM or classic mode to level their boosters up, It's sad that they did not remove the Assassin medal since that one covers cloaked but this is a great step. To make matters a lot better objective and plunder medals were given buffs, it means that people will play the objective properly. None shall pass was a significantly hard trophy to get. Now it's a lot easier. if you have already got it, give yourself a pat on the back anyway. You did it the hard way, you should be proud of that. Note that this won't get rid of kill farming as there are still treasures to collect in those modes but it's a great step in the right direction.
Edit: Turns out that oh snap medals are required for the assassin medal so in effect cloaked boosting is ineffective in TO and Plunder. That's great!
- Lab maps and labs: More lab maps per lab. That's great. AND adding the lab maps into custom games for later too. This is also a great addition for other reasons.
- Tournament additions: One thing I don't have interest in is about is the platinum tournament. For me I wasn't a big fan of the tournament system when it was first announced. I was meh. The way to get points was either through TDM, 3TDM or through classic mode. Not only that you had to play by yourself to get more points. So it's suffice to say I am very meh over the tournament updates.
- Leaderboard reset: Not a full on reset but it will do. It's only for people whom are inactive. Most of the people whom glitched their way to the top have also been removed so that's one slate wiped. Not exciting but it's a nice to have thing.
- The red paw: It's a nice gesture. I found it weird to me but I'm sure it will grow on me over time. Not a big issue for me.
Now I will get to why I made a separate thread.
I suspect that this might be the last patch ND does. It hasn't been this big of a patch since the 1.13 patch. While it would be nice for ND to continue to fix the game, I suspect that they most likely want to focus on other things such as finishing up The Last of Us and working on their PS4 project (could be Uncharted or it could be a new ip, who knows).
At any rate we shouldn't expect anything more from ND in terms of patches and any patches included should be welcomed (unless it is a 1.05 fiasco patch). If you're happy or unhappy with the latest patch, that's your concern. I wasn't wowed over completely but I was ok with it.
Now I've noticed some people aren't happy with some things with the game such as micro-transactions or that the game has gone F2P was their most disappointing news, the reaction to me was just very disappointing as I expected a better reaction to the patch and the F2P version. With regards to micro-transactions. I'm sorry but I absolutely do not care. It does not affect me so why should I complain about it? You can buy stuff that you worked hard for, so? You can still work hard to unlock those items. I care about technical fixes. Not how ND makes money. I also don't care if you got a problem with it. It's your problem, not mine. I've also said why F2P was a good thing. I won't repeat myself here. When it comes to a F2P model, expect micro-transactions.
TL;DR, patch 1.17 has highs and lows, I say why I think this might be the last patch and why I am not happy with the reaction from some people. Long read but I thought about this when writing it.
Re: 1.17 is probably the last patch, here's my impressions
Feb 26, 2013
IF it is the last patch then it's been a very disappointing end to all patches.
There are a lot of issues that haven't been fixed, but instead sugar coated with things that were't asked for for e.g the Tournament Tickets, stat hats etc. It's always been about TDM mainly, and that's a shame.
TLOU better have at least 2-3 patches and that's it. No need for 15+ and not still having unsolved problems and fixing things that break things further
Re: 1.17 is probably the last patch, here's my impressions
Feb 26, 2013
Re: 1.17 is probably the last patch, here's my impressions
Feb 26, 2013
---

I-XxOneEaglexX-I wrote:


this patch is verry bad like ND nothing lool revolution multiplayer xddd zer000

---
Yeah, it's very "bad", because you are an Ibiza fanboy.
http://community.us.playstation.com/t5/The-Last-of-Us-Multiplayer/Ping-filter-toggle-SUPPORT-for-less-lag/m-p/40782623
Re: 1.17 is probably the last patch, here's my impressions
Feb 26, 2013
Re: 1.17 is probably the last patch, here's my impressions
Feb 26, 2013
The patch was disappointing for the most part the fact they were so vague on technical fixes leaves the impression they didn't address much.
I'm glad happy with the addition of labs being in custom games & rotation of labs in public matches.
The medal buffs & removals were good & needed.
Colors are welcomed but the novelty will wear thin after a week.
Overall this patch was nothing more than an incremental update unlike "The Huge patch that's pushing things to their limits that they needed to skip over 1.16 to 1.17" according to Eric.
Treasure Hunter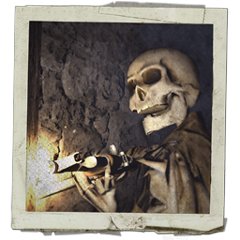 Registered: 05/13/2010
Offline
4129 posts
Re: 1.17 is probably the last patch, here's my impressions
Feb 26, 2013
I'm not hoing tp jump to conclusions on this patch. I will play the game and see how things go. The influx (hopefully) of new players should help matchmaking +. The colors are cool +. The objective mode adjustments are great +. And they didn't actually say what technical fixes they did, just that they did them. So I guess we'll see how many issues still exist and how frequently they occur.
@tack I was disappointed in the communities general reaction too.
Re: 1.17 is probably the last patch, here's my impressions
Feb 26, 2013
Cloaked was removed. the prerequisite to assassin is getting the snapped medals. you MUST get them to get the assassin medal.




ND reads their tweets.
Tweet to them the need for an All competitive playlist. Maybe they'll listen.