Reply
Topic Options
Mark Topic as New

Mark Topic as Read

Float this Topic for Current User

Bookmark

Subscribe
Highlighted
Offline
What is "cash from pickups"? Is it "just...
What is "cash from pickups"? Is it "just cash" medals? Or any time you get treasures from chests? (sometimes I'll see $1000 pop up next to my 3 medal pickup). Either way, it's not reporting anything right now.
level cap on stats display
It appears that the max level reported on the stats page is 50. XP is shown correctly, but players with rank >50 are showing up as level 50 on the web stats page.
Multiplayer Stats and leaderboard issues
Ok this may take a while but I'll try to explain my problem. I've been playing since the Uncharted 3 Subway promotion (did the summer beta too), got to level 35, and I noticed no matter how many times I won, which is majority of the time (not trying to be arrogant), on my stats it would always say that I have 9 wins and my losses keep increasing (they are at I think about 175 now). I'm not sure what to do , but its really annoying and I even have proof of my recently played games that I have even won over 9 matches. Oh and also I bought Uncharted 3 on day 1, just a sidenote, and it still says those lousy 9 wins on my stats (and ive won about 30 matches since I bought the game) and that impossible amount of losses and im a level 75 as of right now. Ok now on to the leaderboard issue. I wasn't too concerned about my stats and I figured that maybe it was just a bug or something and it would be fixed sooner or later. Then I take a look at my leaderboard rank for co-op (which is what I really care about) and im at rank 21673 and just 2 days ago I was 172. Something else is even more weird, by my co-op leaderboard rank it says im a, get this....lvl 28. I HAVEN'T BEEN A LVL 28 SINCE THE SUBWAY PROMO!! This is ridiculous! Naughty Dog , you are my favorite company. I love your games but now i need help so someone please help me out on this, if anyone needs to see for themselves just look at my Uncharted 3 stats (Killswitch4929). Please Naughty Dog, its really killing me here. Thanks in advance for the reply.
Everytime i win a game it counts as a lost I just won 3 games today. Will this issue be solved in the next patch also will the stats be corrected because this is really annoying winning and it still say you lost
I'm having a similar issue. I wish I had seen this threa...
I'm having a similar issue. I wish I had seen this thread, otherwise I wouldn't have made a new post.
My stats aren't advancing at all. I am stuck at 697 kills and 580 deaths. What's the problem here ND?
I am having the same issue as others, my wins are and hav...
I am having the same issue as others, my wins are and have been counted at losses. I have 33 wins to 127 losses. Which is no way accurate.
So much so, I had a good 15-20 game winning streak yesterday and checked my stats after and still only said 33 wins.
Little bit disappointing, however just a stat to update you all.
Fantastic game by the way, absolutely adore it. Thank you ever so much.
Stats not showing real kills/deaths on MP
Hi, the stats of kills/deaths on MP on Uncharted 3 in the Naughty dog web page are showing:
Kills 2699
Deaths 1903
Instead the stats on the actual game are
Kills 106
Deaths 80.
What is the problem???
dr_f1ngers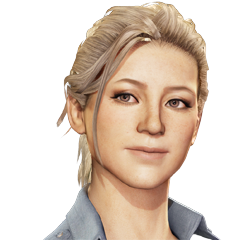 Offline
If a second person signs in to splitscreen with me and I look at the leaderboards, the stats that appear are their's, but instead of their username showing up with those stats, it's my username that shows up. My actual stats don't appear.