Reply
Topic Options
Mark Topic as New

Mark Topic as Read

Float this Topic for Current User

Bookmark

Subscribe
Highlighted
18 replies 461 views Edited Jan 20, 2013
*increase stopping power on AK by 20%
*release hat stat that breaks up parties of high level try-hards
*decrease tripleWRECKS aiming accuracy by 50%, blindfire accuracy by 50%, stopping power by 50%
*bring back the summer beta AK rate of fire and charge 20$ for it so only us people with money can have it
*relase heist flynn and drake outfits so i can camp in dark corners with cloaked and my face burried in the wall
*reduce fleetfoot to fleetfoot bronze status or make it a paid booster
*lower health by 20%
*reduce sprint duraction by 50%
if i can think of anything else ill let you know, thank me later naughtydog, hell maybe hire me?
The Kingdom of Longbow shall reign forever, for it is written in the stars above~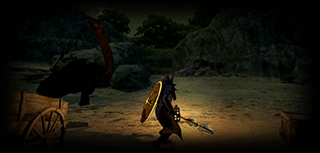 Re: proposal for a patch:
Jan 20, 2013
This wouldn't be a good patch. There are no technical fixes and over half of these things you listed are useless and don't make sense.
Die Hard Like A Tryhard
Re: proposal for a patch:
Jan 20, 2013
---

Despur4do wrote:


1) *increase stopping power on AK by 20%

2) *release hat stat that breaks up parties of high level try-hards

3) *decrease tripleWRECKS aiming accuracy by 50%, blindfire accuracy by 50%, stopping power by 50%

4) *bring back the summer beta AK rate of fire and charge 20$ for it so only us people with money can have it

5) *reduce fleetfoot to fleetfoot bronze status or make it a paid booster


6) *lower health by 20%

*reduce sprint duraction by 50%

---
1) Why should the AK have preferential treatment?

2) We already have that bug "feature".

3) What's your problem with TW?

4) I hate it to break it to you, but the Summer beta AK RoF was slower than the Subway/retail game AK-47 without RoF.

5) FF has already been nerfed 2 times.

6) No, thanks.
---

far-zan wrote:


Not sure if troll thread or just stupid...

---
He is the infamous reeLONGBOW. He's a veteran troll (as ironic that may sound).
http://community.us.playstation.com/t5/The-Last-of-Us-Multiplayer/Ping-filter-toggle-SUPPORT-for-less-lag/m-p/40782623
Re: proposal for a patch:
Jan 20, 2013
---

Blooddrunk123 wrote:


And i was just starting to think you might have some form of IQ.

---
I will be here to the ends of the earth my child.
The Kingdom of Longbow shall reign forever, for it is written in the stars above~