Reply
Topic Options
Mark Topic as New

Mark Topic as Read

Float this Topic to the Top

Bookmark

Subscribe
Highlighted
i need to delete this somwhow
[ Edited ]
13 replies 358 views Edited Jan 13, 2014
Re: FUN FOR EVERYONE!
Jul 2, 2013
---

Termoinaattor wrote:


No white star, 75, 5th legacy super players allowed!

---
good thing i have the silver star or i wouldn't have made your criteria
Jul 2, 2013
---

Termoinaattor wrote:


it says NO white star ect. the main thing is to gather not the best players

---
Yeah exactly, at least we have the SILVER star
. Oh and fun for EVERYONE?
Jul 2, 2013
Well.
Looks like I won't be playing. .-.
Look at the success of NP and build off that. People of different levels and experience gathered up for NP and, guess what? I still had a Helluva time.
Jul 2, 2013
---

Termoinaattor wrote:


Pretty much every evening, at 17:00-20:00 gmt+-0, Me or my dad is going to host Uncharted 3 custom game with no unstoppable players. We are fed up with the punch and roll thing and the never-missing-a-bullet people. No white star, 75, 5th legacy super players allowed! Just all the average or below. We are providing a fun game for everyone. We are going to run it with many maps and gamemodes and all the players' wishes will be listened.
We are probably gonna have some gun modes too. If you're interested add my dad, F1sec.

---
I like the idea, but if you're going to invite people, and your criteria is no high levels, than I doubt the Uncharted 3 forums is a good place to ask about it, after all, the fans are here, and all the fans are already level 75 legacy 5...
and we get your frustration with the punch and roll thing and the hipfire madness, a lot of people hate it here too, so if your criteria would be: 'don't be a pathetic person and play for fun', then I think have a better chanche that people will actually be able to join you and your dad, have fun!
Re: FUN FOR EVERYONE!
[ Edited ]
Jul 2, 2013
As others have mentioned, this forum might not be the best place to search for individuals who have not yet reached the maximum rank in Uncharted 3: Drake's Deception. Plenty of people here have been playing this video game for months and/or years but if you wish to exclude them from your activities then that is your choice. I hope you are able to find a bunch of people to play some custom games with.
Twitter: @Sweet13Poison | YouTube: Sweetest13Poison | Twitch: Sweet13Poison
nationm04
I Only Post Everything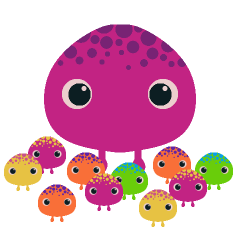 Registered: 04/22/2013
Offline
1099 posts
Jul 3, 2013
I agree with what everyone else said. Most ppl here are high level. The only ones that aren't, are the ones who come here once to ask a question, and they won't see the thread anyway.
Also, having the star doesn't mean someone is good. It actually means nothing at all. It CAN mean something, but not always. Some people get carried through the co-op levels for it. Some people have it bc they're great team players. And, some people, the ones you're trying to avoid, have it bc they just want to look awesome and care about nothing but winning. I get why you wouldn't enjoy that last type. I can always tell who they are, they have the star and exactly 5 crushing co-op wins lol.
But yeah. Not a bad idea, but, you're better off messaging people you meet in games. You know those noobs you see getting destroyed in game? Send them a friendly message after inviting them. Just save it and copy and paste as necessary. Best way to do it I would imagine.
TheStuntDouble
Keyblade Wielder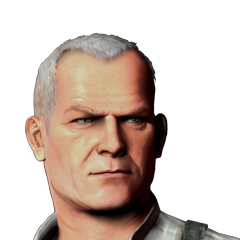 Registered: 01/04/2012
Offline
10216 posts
Jul 3, 2013
Yeah... it might be hard looking for new peeps. I could meet your criteria since I'm no legacy only, but I got the co-op star, so sorry about that.
Raffica user, Hardcore Mode player for life. Don't let it die! Obey Tailgater #1 sedan in GTA Online, too.