Reply
Topic Options
Mark Topic as New

Mark Topic as Read

Float this Topic to the Top

Bookmark

Subscribe
Highlighted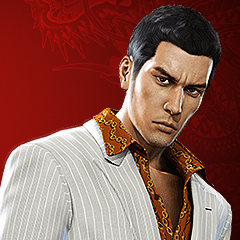 Offline
Re: double xp this weekend?
---

Renegade_angel95 wrote:


---

Aureilia wrote:


---

Renegade_angel95 wrote:


---

Aureilia wrote:


---

Renegade_angel95 wrote:


---

Da_Almighty_Guy wrote:
Starting next Tuesday, April 2nd, there will be a Double XP event, described simply for "Easter." It's unknown how long this event will last.

This info is on the Uncharted 3 game calendar, accessed via Naughty Dog's website by logging into the site and going to Uncharted 3 under the Multiplayer tab.

---

Rare treasure even too? If not I'll probably skip it entirely and let my little sister hit 5th legacy and get as far as she can.

---

It doesnt even work. Lol.

There never even was a rare treasure event in the first place, your just playing more and more and due to that your getting the rare treasures.

It's 100% placebo.

ND fooled you.

---

No lol. If I recall I finished all the adventure maps which had one missing treasure that I've tried many times to get, I either got it in 1 attempt or about 3.

But in case you were being sarcasting here is my reply to that: o:

---

Nope I wasn't.

I never got one rare treasure during the rare drop weekends. I tried for many many hours.

Seems like a lie to me.

---

That sucks, I instantly noticed I was getting uncommon treasures, and I got all but one of my very few missing ones (both weekends my freinds got it ) and up unitll I tried competetive I was still getting uncommons after the weekend, which I am guessing was because I had so much time in that mode that the "new" system was giving me them. Or it's just my imagination. not quite sure.

---
I picked up the pieces 1 and 2 over and over again.
I have my new account now.. and I still get those two items over and over again. haha.
Good thing I actually gave up.
Re: double xp this weekend?
[ Edited ]
Indeed. Let's face it, they're still charging for things they release, even though we know this is all the 2nd rate material they didn't put in game or think would sell as tier one DLC.
| | |
| --- | --- |
| [ 39 ] | Every time a mine downs someone an Angel gets its wings. |
Re: double xp this weekend?
the rare treasure weekends work. Getting duplicates though, that's a whole different story. On both weekends I got countless rare treasures, but most were dupes.
Oh, I'm just leaving. -Best Uncharted character ever
Re: double xp this weekend?
---

scootgar wrote:


Starts AFTER Easter, doesn't say how long for. One assumes the full week.

---
Hopefully your assumption for one full week is correct.
Die Hard Like A Tryhard
Re: double xp this weekend?
Sooooo is there an XP event? The calendar did day double XP and now it's gone, and unless I missed it in the latest post (yesterday) I didn't see anything about double XP....am I missing it or is it not happening?
bunshing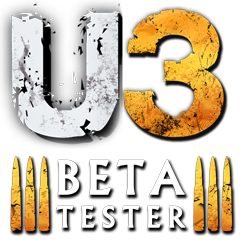 Offline
Re: double xp this weekend?
you didnt watch dont you?
IT SAYS THERE IS 2x CASH
Uncharted 3 Co-op Certification Center: Uncharted.VarHyid.com