Reply
Topic Options
Mark Topic as New

Mark Topic as Read

Float this Topic to the Top

Bookmark

Subscribe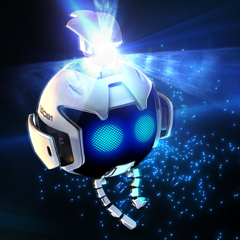 Offline
Re: Why doesn't ND do something about the clan parties?
[ Edited ]
True story---------
Getting beat by higher level or better players is part of the game.
It's part of the learning curve.
This f'ing game is a mess, and THIS forum is only making it worse.
Great lets split the game modes even further, make the lag worse.
I'm glad I play this stupid *** game maybe once a month now.
All it is, is whaaa parties, whaa power weapons, whaaa stat hats, whaaa fleet foot, whaaa ND doesn't support us.
Look what has happened to this game with with all this whining.
Every thing is nerfed to the point now where you pretty but just hold down R1 and sprint + spam the square button.
Mash mash mash don't forget to roll!!!!!!
Next up, now you get to hold R1 and sprint around with no friends.
Holy **** do you guys ever play anything else.
Getting beat by better players HELPS YOU get better.
Go to other games and see what they are doing.
If you play battle field you'll see ALL levels together. From the just bought the game noob to the franchise vet.
You never hear any one whining like 5 year olds about level mismatch.
The only way to get better is learning from better players. This whether your on their team or being demolished from them.
I want to be the reason you're looking down at your phone laughing as you walk into a pole.
Highlighted
Re: Why doesn't ND do something about the clan parties?