Reply
Topic Options
Mark Topic as New

Mark Topic as Read

Float this Topic to the Top

Bookmark

Subscribe
Highlighted
Views of a Trophy Hunter (Updated Oct 8 2012)
[ Edited ]
134 replies 2191 views Edited Oct 9, 2012
I am not a fan of Naughty Dog...anymore, and most people I know are as irate with them as I am. I'm not going to get into all the crap we've seen in the single player like the sub-par storyline and multiplayer blunders like triangle button prompts that prioritize weapon pickups instead of nades, this is about multiplayer trophies and the growing demands developers are putting on players' time while the importance of skill and fun is minimized.
First off, it is not wrong for developers to want players to spend a lot of time playing online and they can do many things to do this, like in-game unlocks or actually making the game itself fun, but the PSN trophy system is not meant for that.
Why are we angry?
Well first off, Naughty Dog took its time to release trophies for over half a year from release of much of the DLC content turning 100% into 51% overnight. Trophy sets should have been released on time with each DLC. Then after initially stating that the trophies would be retroactive, they didn't make them retroactive. This meant players had to wait to attempt the trophies, and those who had many of the medals required for the trophies were required to earn them all over again. Pre-trophy patch efforts were not valued by Naughty Dog.
I personally had spent much time playing shade survival, beating almost every map on hard and crushing. I had done almost everything there was to do in co-op arena, hunter, shade survival, and adventure; I had all but one co-op arena treasure, while I had not barely touched competitive modes. If the trophy patch had been retroactive, I wouldn't have had to repeat so much co-op and could have jumped into competitive. But all my previous efforts counted for nothing.
Then came the most ridiculous drop system in videogame history. Naughty Dog already knew how hard the co-op treasure drop system was. Players must spend hundreds of hours in order to complete all their treasure sets and that is only if they farm chateau or hunter arena for hours on end. Of course they made two of the trophies based on collecting what originally was designed to be rare and not actively collected. These treasures have broken more friends than anything else I have ever seen in a videogame. Boring, time consuming, completely unnecessary.
Now let's get to the real problem. Some developers are turning into **bleep** (sorry but non-sensitive words like mean-spirited just don't fit the situation) by making multiplayer trophies disproportionately more time intensive, and Naughty Dog is doing so on epic proportions, and they make the difficulties of some trophies completely in disregard to the gold, silver, and bronze ranking systems.
It took me 2 days, 2 hours to get 100% in Uncharted 3 before the trophy patch. I slept 7 hours at night like I always do, so it took me less than 50 hours. It takes more time to farm the co-op treasures for two silver trophies. Then there are the arbitrary win 50 of this win 50 of that trophies. There are 5 silver trophies with 50 wins per mode: 250 wins. The average time to win a match is about 10 minutes (including search time, loading screens, etc it's probably more than this). 250 x 10 minutes = 2500 minutes or 41.7 hours. So to earn these 5 silver trophies it will require you to play at least 40 hours, and that is if you win 100% of your matches. At a 50% win ratio you are going to be playing at least 80 hours. What is wrong with the mind's of developers? These trophies are unnecessary. They should have been "play 20 Matches of this mode", "play 20 matches of that mode." As they are, each of these 5 silver trophies should have been gold trophies. Beating UC3 on crushing is way easier than getting 50 wins of any of these modes; unless you truly think that the enemy AI are more difficult than real life lagging human opponents.
Many of the trophies are just difficult because of the time needed in repeating the same thing over and over again. Getting 100 'in the soft spot' medals is just overkill. Many of the competitive bronzes are do X 50 times because someone at Naughty Dog has a fetish for cougars? These required actions are not even remotely close in difficulty, even though they are all bronzes and should be equally difficult. 50 'none shall pass medals' is way more difficult than 50 'strike three' medals. 50 'three medal chest pickups' is way easier than 50 'assassin' medals. By using 50 every time, you are saying that each of these is equally difficult in your mind, and clearly they are not.
Then compare the Uncharted 3 DLC trophies to other games. Right now a large majority of the DLC trophies are hovering below 1% achieved by players who own Uncharted 3 (PSNProfiles). Sure many who own the game will not own the DLC, but how can it be that so many Uncharted 3 trophies (even bronzes) are more rare than a platinum in GT5. The fact is that developers are constantly increasing the difficulty of online multiplayer trophies to the point that there should now be many more silver medals and gold ones should be making and appearance. It's obvious that you have no actual players working among you and your testers are not doing their jobs.
Now recently Haughty Dog has been banning trophy boosters and calling it a crime. They have not stated exactly what they find so offensive or an aspect of cheating. It might just be that some of those who were banned had activated their tournament tickets and were in fact cheating others out of a leaderboard rank or some such thing. But those who boost trophies are not usually causing anyone any harm. Often they trade wins and kills at a ratio of 50%, which should be attractive to someone at Naughty Dog. Often they are in room with only each other. Many trophy boosters do this because the game gets repetitively boring and Naughty Dog's ridiculous time intensive crap combined with the repetitive nature makes obtaining said trophies wholly unsatisfying after a point because they are not based only on skill due to the vagaries of everything multiplayer. At some point they decided, no I'm not going to spend all those hours doing something that feels like work rather than fun. Trophies like the co-op ones are based on skill and players need to think, strategize, etc and overcome a challenge, but the competitive ones are just repetitive trophies. They could have said do x, y, z in a single match; win a match using this character to kill that character; something, anything creative; but no they didn't. Thus they exacerbated the need for trophy boosting.
Now comes the part that Naughty Dog should really pay attention to. By making such repetitive time intensive trophies, banning some players who were only trophy boosting, they are making enemies of a large portion of the gamer market. Trophy hunters are a huge income of DLC content because they do often want 100% in everything they play, while many who do not care will not bother buying some or all of the DLC. I have never heard so much hatred towards a developer before with players stating they will not buy another Naughty Dog product; if they want to play a story created by Naughty Dog they will rent or borrow the game and play it on separate accounts. Personally I found UC3's single player to be a huge let down, and the multiplayer only got worse than UC2. Perhaps that is the adult in me, and the franchise is becoming more and more directed at children because the UC3 multiplayer looks like they just they cut and paste the UC2 multiplayer made slight changes resulting in problems and smothered the whole thing with pretty bits of ADD material. It's so smothered, it looks ridiculous, and the time intensive trophies force many of us to realize how much garbage is under that pile of sprinkles. So what if a bunch of people get bored and so try to change the rules and figure out how to get through their trophy lists quicker. Online trophies never meant much in most cases anyways because they rarely measure skill, just the amount of time put in.
And the most important thing to consider: the fun factor. The more trophy boosting that is going on and the more players that get banned for trophy boosting, the more the game is not seeming fun to those players and Naughty Dog should be asking itself 'why are so many players unable to stomach playing the game legit?' It is not because said players are unskilled, as many often claim, because if they were so unskilled they wouldn't be getting 100% in every singleplayer game on their list; and if you say that multiplayer is just harder than single-player then you've just agreed that the multiplayer trophies should be silvers and golds. 8) No, the answer is that they prefer to farm treasures for hours on end or boost trophies, which is also very boring, more than playing the game because the game itself is not fun enough. Games are supposed to be fun. This multiplayer is fun for those who are fooled by the glittering sprinkles with which Naughty Dog has smothered the core game mechanics, but the reality that sets in is that much of the game has such huge problems that they cannot be overcome and eat away at real experienced gamers. I myself consider UC3 the worst multiplayer experience on the PS3 I have played for one key reason: the matchmaking system is broken. I am constantly forced to play with laggy players from all parts of the world and listen to languages I don't speak or understand; there is no dynamic level system which measures real skill, so I cannot be matched against players on the same skill level as I and I end up facing stacked teams who should only be facing other stacked teams; I get put into "games already in progress" and thus onto the losing team; once I finally win a match, the game either forces me to leave the room entirely or it breaks up the team so I cannot play with the same people and make friends on the rare instance that they have a mic and speak the same language as I. It's no wonder so many people want to boost trophies, that way they at least get to play with the same people, make friends, and understand each other while they chat on their mics. The more I play the competitive multiplayer, the more fun there seems to be in boosting trophies instead. So you better watch me closely Naughty Dog with your spiked police baton.
P.S. I did enjoy many of the co-op skill-based trophies. Overseer and Triumvirate were brilliant! If there was a different guy making the co-op trophies, let him make more competitive trophies; if it was the same guy, don't let him near competitive multiplayer again.
**********************************************************************************************************************
Post 100% Views on the DLC Trophies (added Oct 8, 2012)
Now that I have obtained all the DLC trophies, without boosting for those who thought/think that I'm just a whiner with no skills, I feel I am entitled to critique these trophies before departing.
How long it takes to complete the trophies:
I returned to UC3 after many months away and only did so to get the trophies and move on again. Unfortunately I did not record how much time I had spent prior to returning so I cannot say what portion of 470 hours (Money/Competitive) and 250 hours (Cash/Co-op) I spent working towards these trophies. I estimate I spent about 300 hours on them since the patch, most of which was spent on the competitive side. I already had all but 1 co-op arena treasures when the trophies arrived, and so since I still spent all my time in co-op arena needing at least 1 treasure: I essentially spent the full 250 hours towards the co-op DLC requirements. So a conservative estimate of 250 co-op hours and 250 competitive hours is probably about right; with the total being about 500 hours and this was for someone who had already memorized all the maps, the weapons, had many boosters leveled, etc. So when including all the search time, loading matches time, etc it probably takes about 500 hours to complete the DLC trophies.
Human opponents vs AI opponents:
Some developers like Naughty Dog just do not understand the difference between human and AI opponents. Several of the trophies indicate that Naughty Dog either thinks that humans are less challenging opponents than their AI, or they intentionally lengthen the time it takes to earn multiplayer trophies.
Consider:
Bronze "Master Ninja" SP: defeat 50 AI enemies using stealth
vs
Bronze "Stealth Master" MP: defeat 50 sets of 3 human opponents (aka 150) using stealth
So you have to get more stealth kills on human opponents who have real senses, can hear you (unless you have cloaked equipped), and move around like crazy? Are human opponents really less challenging to get stealth kills on than the AI? No they are not.
Consider:
Silver "100 Headshots" SP: get 100 headshots on AI enemies
vs
Bronze "Headcrusher" MP: get 50 sets of 3 headshots on human opponents (aka 150)
vs
Bronze "Boom, Headshot!" Co-op: get 50 sets of 5 headshots on AI opponents (aka 250)
So you have to get more headshots on moving human opponents and in the process only get a bronze, while you get a silver with fewer headshots for dumb nearly stationary AI? Then with the co-op medal you must get 250 AI headshots and only get a bronze, so the scaling of bronzes and silvers is way off between the singleplayer and the multiplayer.
I don't know about you but I started playing multiplayer games because human opponents were way more intelligent than any AI. I refuse to believe that Naughty Dog thinks human opponents are easier than their AI, and needing 250 AI headshots for co-op vs 150 human headshots in competitive clearly shows that they think human opponents are more challenging. So it is clear that they either have no sense of how difficult a bronze should be compared to a silver, or they are artificially lengthening the time required to earn multiplayer trophies without adjusting the bronze and silver scales. Bronzes in multiplayer should not be as hard or harder than silvers in singleplayer, so medals like Stealth Master and Headcrusher should have been silvers or they should have lowered the required number of kills to between 15 and 25.
Some of bronzes felt like they were at the proper level of difficulty for a bronze like "I Think You Dropped This" which required you to get 25 individual throwback kills on humans, while "Air Mail" required you to get 25 sets of 3 throwback kills on AI. That being said I find it annoying that Naughty Dog made a trophy for a medal that seemed glitched to me: when I threw back clusterbombs and several times when I threwback regular nades I never got any "Here, Hold this" medals (I checked in the results screen, it was not just a matter of the medal not displaying on the screen during play which I know happens).
The most perfectly scaled competitive trophy for me seems to be "From All Angles": it was a silver trophy that perfectly measured skill rather than requiring excessive repetition of the same thing.
The "Games Already In Progress" Disaster:
I don't care whether you think entering games already in progress is the right course of action for a multiplayer game or not. What I do find to be a highly problematic thing is that many of the competitive trophies required you to get medals that required sets of kills within single matches. This means that anytime you enter a match already in progress, you are more likely to run of time or kills to get the medals you are after. I used the backout trick most of the time, and I would estimate that well over 75% of the time you get put into matches already in progress. I find it wrong to have a competitive multiplayer game where medals/cash/trophies are based on sets of things, when the game favors placing you in matches already in progress. That said it happens much less often if you are in a group, but then you start creating situations where teams are unbalanced because of the matchmaking system without adequate level filters.
Uneven teams:
The proof of the prevalence of unbalanced teams created by the matchmaking system is the "Treasure Domination" trophy which requires you to win a game of plunder 5-0. Next to the retaliation trophy at 2.71%, "Treasure Domination" is the most commonly obtained multiplayer trophy at 2.19% (the 7 last bronze trophies on PSNProfiles were glitched and have lower stats than they should, so some of these, like "Long Gun Fever" should be and will likely get higher than "Treasure Domination"). This silver trophy should have been a bronze, and a trophy like "None Shall Pass" should have been a silver instead which is the third most uncommon trophy, next to the Artifact and Antiquity Set Trophies. The prevalence of the "Treasure Domination" trophy reflects the prevalence of the uneven teams created by the matchmaking system. By uneven teams I mean that once the 10 people have been put into the room, the game has no way of creating two fair teams when the sides are determined.
It feels like they want more and more out of bronzes:
The more I see multiplayer trophies, the more demanding developers seem to be getting. It's difficult to compare many of the UC2 and UC3 trophies, but
Compare:
UC2 "Sneaky…" bronze: get 50 Stealth kills.
vs
UC3 "Stealth Master" bronze: get 50 sets of 3 Stealth kills (aka 150).
Compare:
UC2 "Jake of All Trades" bronze: get 15 triple threats
vs
UC3 "From All Angles" silver: get 25 triple threats.
When they didn't even double the number of triple threats, they turned the bronze to a silver. Clearly when you have to do three times more work in UC3 to get the same bronze medal for stealth kills than you do in UC2 (and personally I found stealth kills easier in UC2 than in UC3) the trophy should be upgraded to a silver. As a trophy hunter I expect a little bit of consistency.
Take the "Hold the Line" trophy that requires you to get 50 None Shall Pass medals. This is ridiculous as a bronze trophy and should have been a silver even with 25 NSPs. It should have been get 7 or 10 NSPs at the most as a bronze trophy.
Wins:
Over the years I've seen online multiplayer matches get longer and longer going from 2.5 to 3 minute rounds of 5 or 6 minute matches to 10 minute matches, and now 20 minute matches; and the number of wins required by many online trophies have also been increasing. 50 wins is excessive and forces players to play modes they do not enjoy so much, while avoiding others they do enjoy because there are no trophies for their favorite modes. I clocked in well over 5,500 kills in the spring in hardcore, because I cannot stomach the regular TDM in UC3. There is no wins trophy for hardcore. They could easily have made the trophy TDM or Hardcore wins.
Personally I think winning is overemphasized and they should be simply play 50 matches of such and such a mode and they should be bronzes. This would have two benefits, first it would remove the need for winning and would reduce the number of aborters given that only completed matches would be counted, and it would save some silver trophies for some more imaginative skill-based challenges like the silver for triple threats: e.g. Master Assassin: get 3 long ranger medals, 3 stealth kills, and 3 pull-downs in one match while maintaining a 3 to 1 K/D.
As it is wins-based trophies are meaningless in terms of skills because you can be carried by others too easily: perhaps an alternative method should be 'place in the top half of the players in a match' rather than be on the winning team: that way a player who is on the losing team but goes 36-12 (score of someone on my FL lol) is still rewarded properly. Whatever the change that is made, silvers for wins just seems the wrong, and too simplified a way to go.
Unneeded repetition and unwanted consequences:
At the heart of many of the UC3 DLC trophies is repetition for no reason for after a certain number of repetitions the player's skill no longer increases and all the remaining repetitions are just a waste of time rather than any measure of skill. I've already talked about this on page 7 and one can see what I mean in my signature (if it has not already been changed). The more that there are trophies requiring excessive numbers of repetitions of certain actions, the more there will be players in matches who are not actually interested in the objective of the match; or even worse they will sometimes start to fight even though they are in co-op: I was once in a match with a French kid from France who probably didn't think I could understand him, but he was **bleep** and swearing at me constantly in Co-op arena because I would kill the marked shade with a headshot form a sniper rifle; he would say that was his kill…blahblahblah and he even tried nading me a couple times in anger; in other co-op matches I saw players fighting to get "In the Soft Spots" which in Crushing would often get people killed due to the revenge nades.
Farewell Naughty Dog:
I'm not an ultramega pro at online games, but I am still well above average. By the time I was done these trophies I could get 2 NSPs in a match and even got 3 NSPs once. I once got a fury in elimination going 11-0. I'm a decent gamer and have obtained many difficult online multiplayer trophies in many other games without boosting. I have noticed that it takes more and more time to get bronzes not because they are always more challenging, but because developers want you to repeat things more times so you have to play longer. This trick can only go so far. I have been accustomed to games where the trophies were completed before the fun ran out, but with UC3, for me, the fun ran out well ahead of the trophies being completed. Perhaps if the trophies had been released on time or had been retroactive it wouldn't have felt so wrong.
According to PSNProfiles.com I am approximately the 71st person to get 100% in UC3 and the trophies have been available for about two months. Either the DLC is exceedingly unpopular or it is exceedingly time-consuming. Currently about 5,713 people have "Payback is a…" and 339 people have "Hold the Line," two bronze trophies with very differing time/repetition requirements. 275 people have "Hoarder" and 317 people have "Collector"; and these last two trophies were retroactive! Naughty Dog either has no sense of time or it does not value people's time. The fun/skill-based challenge to time investment required ratio is very different from what I want in my games. Farewell. I hope you learn a lesson, I know I did.
Uncharted Territory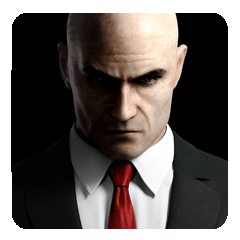 Registered: 06/30/2012
Offline
1668 posts
Re: Views of a Trophy Hunter
Sep 22, 2012
I actually read it and I can only imagine the time it took you to type all that. You make valid points and I award you a kudo.
Naughtydog, you must bring back Charlie Cutter in Uncharted 4.
Re: Views of a Trophy Hunter
Sep 22, 2012
---

SHUT_UP_FOOLS wrote:
I actually read it and I can only imagine the time it took you to type all that. You make valid points and I award you a kudo.

---
I know right? Just for all the effort and well thought out points, that post deserves kudos.
Re: Views of a Trophy Hunter
Sep 22, 2012
I agree, trophies in Uncharted, both single player and multiplayer are just not fun. They take time to complete but are not challenging themselves . Hopefully, the improved treasure system in 1.15 helps in fixing this problem
Re: Views of a Trophy Hunter
Sep 22, 2012
I didn't read the whole thing but I get the wins and medals anyway since I play a lot of Uncharted.
But they get banned for stat boosting, Not for trophy boosting because people got banned for it before trophies came out. And I don't see much reason either. None of them were difficult for me. The only thing I don't like are the coop treasures.

Re: Views of a Trophy Hunter
[ Edited ]
Sep 22, 2012
Hielke6991: So you're saying None Shall Pass medals wasn't time consumingly frustrating? And don't get me started on those treasures. I really hope ND actually addresses this issue in the patch or I can say without a shadow of a doubt they will lose my future business and I'm sure I'm not the only one. Kudos OP.
Make that rare treasure weekend a reality as well. That's the way to get your trophy hunting fan base back. By listening to their pleas for sanity.
Welcoming Committee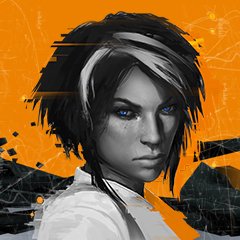 Registered: 06/14/2009
Offline
14430 posts
Re: Views of a Trophy Hunter
Sep 22, 2012
---

rapha_333 wrote:
I agree, trophies in Uncharted, both single player and multiplayer are just not fun. They take time to complete but are not challenging themselves . Hopefully, the improved treasure system in 1.15 helps in fixing this problem

---
Most of the trophies in SP are okay.
The worst ones are the treasure collecting related ones, I mean.. Seriously. If I wanted to collect and find rare treasures, I wouldn't be on a video game I'd be outside with a metal detector or something.
Developers wont stop this though until gamers finally find a united voice.
Trophies/Achievements should be based on the playability of the games and not require any gridning or seeking at all. You should be rewarded for your skill and level completions only.
KarateChampChad
Ghost of Sparta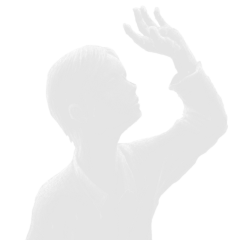 Registered: 02/03/2010
Offline
10662 posts
Re: Views of a Trophy Hunter
[ Edited ]
Sep 22, 2012
I think ND should take the route Ubisoft has with its trophies, mostly referring to Assassin's Creed. I read a quote somewhere (don't have the link or anything, sorry) of them saying they wanted to make both singleplayer and multiplayer trophies easily achieveable by both casual and hardcore gamers. Having last played AC Revelations, I'd have to say they were extremely easy AND earnable in custom games.
No luck based trophies, all were reasonably easy to get. I know ND will probably do trophies for future multiplayers, the least they can do is make them fun to earn rather than frustrating and absolutely time wasting.
Easy trophies + No frustration = More fun
New PSN ID for PS4: Redd-Axel

Come check out my Twitch TV channel, will be streaming various PS4 games from time to time http://www.twitch.tv/reddaxel
Re: Views of a Trophy Hunter
[ Edited ]
Sep 22, 2012
Read every word and as a trophy hunter, it made me angry that trophies weren't retroactive. You have very valid points regarding difficulty and repitition. They were thinking about the longevity of the game and not about the players. I too wasn't happy initially to see my 100% drop to a 51%, but I'm having fun building it back up, and it, something to keep me playing. Now, other hunters may hate this. I know a large portion of the community is against dlc trophies, as it makes them pay to regain 100%. I'm perfectly fine with this, as I see trophies as something to do once I get bored, as trophies usually entail completing everything. I will continue having fun regaining my 100%, but if you hate that they did this, I understand. But let's get 1 thing clear. If 1.15 doesn't fix the treasure drops, I'm never reaching 100%. I'm not compromising any more hours of fun to play hunter. They shouldn't have even released it without host migration.
Welcoming Committee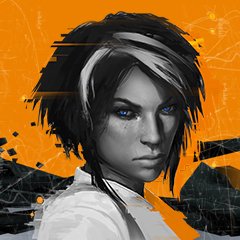 Registered: 06/14/2009
Offline
14430 posts
Re: Views of a Trophy Hunter
[ Edited ]
Sep 22, 2012
---

KarateChampChad wrote:


I think ND should take the route Ubisoft has with its trophies, mostly referring to Assassin's Creed. I read a quote somewhere (don't have the link or anything, sorry) of them saying they wanted to make both singleplayer and multiplayer trophies easily achieveable by both casual and hardcore gamers. Having last played AC Revelations, I'd have to say they were extremely easy AND earnable in custom games.

No luck based trophies, all were reasonably easy to get. I know ND will probably do trophies for future multiplayers, the least they can do is make them fun to earn rather than frustrating and absolutely time wasting.

Easy trophies + No frustration = More fun

---
One thing I will give Ubisoft credit for. I heard them chat once at a conference, they said trophies and the games themselves should be fun and achievable for the player, the last thing the player wants is to be annoyed by the game or by it's contents.
That is something I completely agree with and they are clearly a minority of developers who know what the true gamer of today actually wants.
Now if only Ubisoft could release a game I actually like. x.x
It seriously shocks me how out of touch with todays generation of gamers most developers actually are. I mean seriously how can you be that far out of touch with your consumers.... Not even I'm that far out of touch and I'm pretty out there.