Reply
Topic Options
Mark Topic as New

Mark Topic as Read

Float this Topic for Current User

Bookmark

Subscribe
Highlighted
Uncharted 4 needs to go back to the basics.
25 replies 365 views Edited Oct 4, 2012
Uncharted 2 has something unique going on with how the multiplayer was set up, how it played, how the guns worked, how the maps were organized, having to find every weapon and what not.
Uncharted 3 to me is a huge step backwards from what it could have been.
Kickbacks ruined the multiplayer series badly and the unecessary OP gun add ons and some boosters just made the game completely unbalanced.
Uncharted 4 needs to go back to the basics to what made Uncharted 2's multiplayer popular in the first place among Playstation gamers.
Basics:
ex.)
-Everyone starts out with the same gun which is an AK47.
-All guns, power weapons and what not can be found on the map.
-Everyone starts out with two grenades.
-Get rid of the gun add on mods.
-Get rid of the kick backs and never bring them back again.
-Keep expanding on the melee and grenade throwback mechanics.
-Make the guns comparable with the guns from UC2 with the aiming mechanics.
-Uncharted 2 had it right with the blind fire that if you weren't marked on the target with the toggles you wouldn't be as accurate with your shots.
-More maps.
-More weapons.
-More legacy emblems.
-More customization.
-Put in dedicated servers and regional matchmaking please.
etc.
Co Op:
-Why did Naughty Dog get rid of the options where I could play the individual co op modes separately?
ex.) Survival (10 Rounds), Siege (10 Rounds), etc.
-Expand more on the Co Op Adventure mode.
-I want to be able to play Co Op on the single player maps if I choose to.
-Include maps from normal Co Op, Co Op Adventure and Single Player.
-Keep split screen.
etc.
Single Player:
ex.)
-More boss fights.
-Get rid of the 3DTV feature.
It took away time from producing a better experience and trust me it shows.
etc.
I believe if Uncharted 4 went back to the basics the community wouldn't be as divided between Uncharted 2 & 3 and all migrate towards Uncharted 4.
(Save Uncharted 4 for the PS4.)
Thoughts?
Hekseville Citizen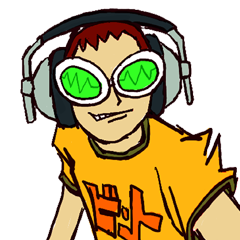 Registered: 03/04/2011
Offline
282 posts
Re: Uncharted 4 needs to go back to the basics.
[ Edited ]
Oct 4, 2012
---

mandujano13 wrote:
when the **** did we get Uncharted 4??? did u get uncharted 4???
Edit: profanity

---
Yeah, I'm playing it right now. SP is awesome!
Re: Uncharted 4 needs to go back to the basics.
Oct 4, 2012
For the most part, I agree, but... I think loadouts and weapon mods are good ideas, but they were just done pretty poorly.
Apart from Scope Zoom, Call Out and RoF, all the Uncharted 3 weapon mods could be used in Uncharted 2 as boosters, problem is, they gave a pretty small advantage (well maybe not Down The Irons). If they just removed RoF and toned down aim assist on Accuracy mod in U3, they're perfectly balanced.
Uncharted 2's blindfire was also pretty powerful, it was just that aiming was much easier and more accurate so it was harder to run up to someone. No one seems to remember all the complaints about the shotguns.
What I'm really after for Uncharted 4, is Campaign Co-op, let me play the whole story with a friend, even if it requires two discs, (one for the Campaign and the other for MP). I know the Dogs could do it if they put the time into it, and they need to do something big to bring back some of the fans.
Pepsi