Reply
Topic Options
Mark Topic as New

Mark Topic as Read

Float this Topic to the Top

Bookmark

Subscribe
Highlighted
U3 ERRORS & IDEAS THINGZ THAT NEEEED 2 HAPPEN
30 replies 81 views Edited Jun 10, 2012
#1.Charecter move without my command? FIX D@ NAUGHTYDOG
#2.NEED MO GUUUNS
#3.NEED MO COLORS SOOOOOO BAD NEED BLK 4 SKELETONS
XSPECIALLY VILLIANS NEED BLUE 4 HERO SKELETONS DARK BLUE & MORE COLORS PERIOD BETA COLORS.
#4.BRING SURVIVAL MODE BAC DA WAY IT WAAAS
#5.DA AIMIN N STORY MODE SUCKS FIX D@ NEX GAME DA MUTIPLAYER AIM IS BETA DAN STORYMODE LOL SHAME
#6.DA GUNS ALLL HAV AUTO-AIM PRETTY MUCH da pistol,ak,m9,fal-ss lol & da g-mal IF ALLLL DA GUNS R DISALLOW DEN YYY DA AUOT-AIM? NAUGHTYDOG FIX
#7.MORE PANTS 4 CUSTOM CHARECTERS DOES PANTS R WACK & NO GR8 COLORS ETHA SMH SHAME ANYWAY MORE SHOES WUD GR8 TOO SUM CUSTOM GIRLS WUD B NICE MORE GIRLS PERIOD LIKE EDDY'S SISTER MAYBE SUM DLC LADYS THERE 1 FEMALE VILLAIN WOW REALLY M M M SMH GIMMIE MO
#8.WHEN U SHOOT A HAMMER OR ROCKET & DEF HIT THE TARGET YYY R THEY STILL ALIVE? ND FIX D@
#9.DEF FIX DA VOTE SELECTION LOL AIRSTRIP & LONDON MAKIN ME SICK LONDON UNDERGROUND OVER & OVER & OVER & OVER MAKES ME WONA PUKE OR LEAVE DA GAME LOL SHAME
#10.HOW BOUT A FEMALE SKELETON WITH REAL HAIR SO WE CAN CUSTOMIZE IT LOL
#11.cinemas-..sHOULD HAVA REWIND Buttun like da fast forward button soooo simple fix it ND
PEACE ND GET TAH GAME TOGETHA ADD YOUR IDEAS & ERRORS UM SURE U ALREADY HAVE.
Uncharted Territory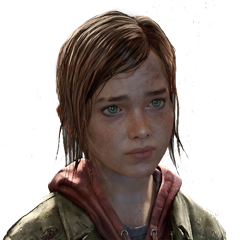 Registered: 08/03/2011
Offline
1424 posts
Re: U3 ERRORS & IDEAS THINGZ THAT NEEEED 2 HAPPEN
Jun 10, 2012
all is caps is whut i like PROBLEM?
))lol don't read does matter nd needs 2 fix does issues or more peeps will stop playin u3 they'll lose $ & us get it got it good & jus b/c u did n read it does n mean it's not tru peace.
Re: U3 ERRORS & IDEAS THINGZ THAT NEEEED 2 HAPPEN
Jun 10, 2012
Re: U3 ERRORS & IDEAS THINGZ THAT NEEEED 2 HAPPEN
Jun 10, 2012
HIhi2442 wrote:

This guy again... 

@MUCH, you might wanna change your sig since you ain't in UA anymore.

><><><><><><><><><><><><><><><><><><><><><><> Just a warning to everyone: There is a person playing Uncharted by the name of "Hihi2424" and it is not me so if you get a friend request from that account please let me know ASAP. 

 If you see me online using a Clan Tag the is not  I am trolling.
Oh yeah cheers.