Reply
Topic Options
Mark Topic as New

Mark Topic as Read

Float this Topic to the Top

Bookmark

Subscribe
Highlighted
Tournaments and Custm games options and leaderboards stop nerfing ****
4 replies 286 views Edited Nov 4, 2012
HI ND and PPL ,
So like i say stop nerfing weapons the game is "cool" like is now . the only people who is complaining are people who start play this game yesterday . i play this since uncharted 2 comes out .
Next, tournamets is just idiot put a single man tournaments.Do it with teams like , let leader-player buy a " season ticket" register their teams and then use ticket when they have 5 man in a party is not that hard " season ticket " = tickets , just put option to register their teams .
Why da**bleep** is still all that hackers in top 20 ?
Next thing put more option in custm games , sometimes alot of people join or games in middle and they start killing and **bleep** , a spectator mode or a automatic Kick option would solve that , like host can kick players in middle of the game , in custm games a option to ban some booster would be cool as well , and a option too ban some kickbacks not all , is funny playnig with joggernaut not funny use a quick boom grenade .
Why you dont put Blain and the other guys from uncharted 2 , ?
im Done , i hope you see this cuz the way i see , noobs come here saying nerf gmal nerf this smoke that , and next week you do that , just saying what i think dont get me wrong , THIS GAME HAVE A LOT OF POTENTIAL , Just show us you can make this better , AND IF YOU REPLAY DAILLY IN FORUNS TOPICS THAT WOULD BE COOL AS WELL
BYE
Re: Tournaments and Custm games options and leaderboards stop nerfing ****
Nov 4, 2012
I couldn't agree more. You are making multiplayer impossible... it's starting to lose everything it had in the begginning, everything that made us start and continue to play regularly.
I don't really play for stats so i'm gonna keep playing as always, but if you don't change what you're doing, with the nerfing and the "everyhing is purchasable in the store so we don't have to know how to play", you will lose many many players.
Fender Bender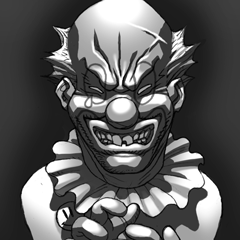 Registered: 11/01/2010
Offline
3622 posts