Reply
Topic Options
Mark Topic as New

Mark Topic as Read

Float this Topic to the Top

Bookmark

Subscribe
Highlighted
Pro's & Cons of Uncharted 3 Multiplayer
21 replies 434 views Edited Nov 12, 2012
Hello my beautiful forumers
Ive left The Uncharted 3 community over family issues & my disc scratched up. Since my 4 months absence I haven't been in touch, so i'd like for a few members of the community to post here the pro's & con's of the mp to give me an idea of the gameplay. Lastly im coming back into the community and i plan to buy Uncharted 3 GOTY. So be prepared for a old community member coming to the leauge.
Thanks
" I did not tell half of what I saw. For i knew i would not be believed " - Marco Polo 1324.
Re: Pro's & Cons of Uncharted 3 Multiplayer
Nov 12, 2012
First of all welcome back! Now for the pros and cons

Pros

Can sometimes be an ok game if you don't come across anything below
Cons

The game rewards laggy players with an insane advantage ( lag compensation )

Rof and blindfire accuracy are over used and to powerful

Blindfire can often be more accurate than aiming

Uncharted 3 is still like cod.

Co-op has received no further updates

Melee is still 2 hit kill, it should be 3

ND are still the company that just want your money ( not like they used to be
)

ND's communicatin is still worse than it was on the naughty dogs own website

The game suck's I hope uncharted 4 fixes everything
Fender Bender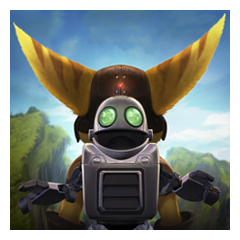 Registered: 03/13/2009
Offline
2231 posts
Re: Pro's & Cons of Uncharted 3 Multiplayer
Nov 12, 2012
Pros: its FUN, player movement
Cons: OP mele, Lag (pretty much every percieved problem is made wayyyyy worse by lag, which is unfortunate)
--
Say NO to paid DLC maps
LifeLongFrenzy
Uncharted Territory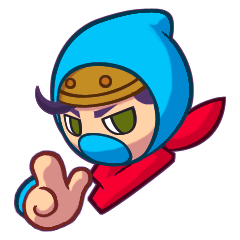 Registered: 01/18/2012
Offline
1310 posts
Re: Pro's & Cons of Uncharted 3 Multiplayer
Nov 12, 2012
Pros:
Tournament tickets - you get 10 free tickets to use. If you can get to a number of points, you unlock items for 1 week only.
More treasures - new treasures for custom characters hats. Also, the treasure are easier to get now.
Guns are more balanced (w/ out the M9).
The sounds of the guns are cool. And actors, too.
Cons:
Too many noobs. - They use RoF on M9, or they blindfire from downtown.
If you like competition, you can easily rage with this multiplayer game.
Glitches - dead body glitch happens more now. I think..
That's the first time I'm organized. Also, I didn't put lag as a con because it's mean to blame internet connection.
YouTube: AlexDarkshield and Hardies331
Hardiess331 channel uploads new video daily!

(REAL) Pros And Cons Of Uncharted 3's Multiplayer.
Nov 12, 2012
Pros:
-Fun to play with friends.
-Variety of weapons to choose from.
-Tips and tricks from BIG2KREW.
-DLC content.
-The events put in the game such as the Lab.
Cons:
-When you take cover while reloading, it cancels the reload.
-Parties of five ruining expireince for new coming players.
-Naughty Dog's lack of answering to the community on forums.
-Screen freezing after the match begins.
-Aim assist ruining players aim.
-Rolling animation is too slow and can easily get a player killed rather than saved.
-The legacy matchmaking is causing lag for many players across the globe.
-SAS enemies in Co-op are too Overpowered due to the fast reloading and shooting. (Pistole enemies as well.)
-Naughty Dog does not have professional players to play the multiplayer to actually review the problems in the game.
-The hacked players on the leaderboards.
-Boosting.
-The blindfire's lock on.
-Para9 having a ridiculous amount of blindfire power.
Sincerely, PancakePuppet




Re: Pro's & Cons of Uncharted 3 Multiplayer
Nov 12, 2012
Pros:
-Me (jk)
-Fun if you don't take it seriously (seriously, competitive side of this game is dead)
-If you like the series, it's nice to play simply because Uncharted is the best
-If you have awesome friends, the game is pretty fun
-good graphics
-Good substitute for rosetta stone
-Could help you study if you have any foreign language classes
Cons:
-Every match lags like hell...
-Everyone blind fires/melees now..if you're looking forward to aiming, don't
-Climbing still sucks
-Some parts of the environment make your character slow down/stop moving still for some reason
-weird camera glitch happens once in a while
-No one speaks english...unless they're in your party. Rare chance you do run into someone who speaks english then they're from another country
-Party can still get split
-Derflinger
Re: (REAL) Pros And Cons Of Uncharted 3's Multiplayer.
Nov 12, 2012
How does someone boost in UC3 besides boosting thier boosters? Wow that rhymed.
If you think something is impossible, you'll make it impossible.
Re: (REAL) Pros And Cons Of Uncharted 3's Multiplayer.
Nov 12, 2012
---

LifeLongFrenzy wrote:


You couldve just posted on my thread but nice pro's & cons ill keep this in mind.

---
Clearly it's not the same...don't you know anything about forums?