Reply
Topic Options
Mark Topic as New

Mark Topic as Read

Float this Topic to the Top

Bookmark

Subscribe
Highlighted
21 replies 401 views Edited Nov 17, 2012
I've seen a hand full of posts these past few weeks concerning people's diminishing interest in this multiplayer and the few others that speak up and agree. I feel it's unfortunate that people are leaving this game. I'm going to do the opposite. I'm going to continue playing. Yes, the game has a multitude of problems. Do I enjoy lock on blindfire, lack of seperate hitboxes, COD style loadouts, and crippling lag? Not really, but quite frankly, Uncharted multiplayer is truly one of a kind, and when the game works as it should, the fun to be had is sublime. You just can't find that climby, shooty, Nathan Drake-y style anywhere else. Since ND killed Uncharted 2's multiplayer offerings by introducing lowered health (something I've had to accept as true), Uncharted 3 will continue to have a place in my gaming rotation for the forseeable future. With the continuation of labs, tournament rewards, and other content/events (hopefully), I can't see that being too difficult.
Furthermore, for all the problems that the game has, at least ND has made some attempt to fix them (even if it doesn't always work out ideally). A few players have grown a sense of entitlement a bit too large, becoming angry at ND when their requests are not met, or better yet, not met with gusto. Remember the days when developers did nothing that fans wanted and made their own game?
I will continue playing. For that next cross map headshot on Fort. For that next shotgun surprise on Museum. For that next train mishap in London. For the next turret slaughter on Chauteu. For Sully's next wise crack. For Roman's next flurry of the word "bloody". For the next army of Drake or Flynn clones to gun down. For unique, Uncharted fun!
Also, i've spent too much money to just toss the game aside now...
Thanks
-I'd be more apathetic if I wasn't so lethargic.
Matthewsike1st
Uncharted Territory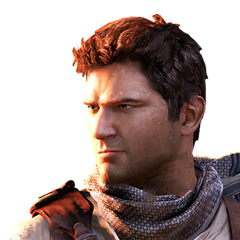 Registered: 08/17/2012
Offline
1747 posts
Nov 17, 2012
Theres the people that are gonna keep playing the game and the people that say they are not continue playing it, but in the long run, theres more people that loves this game, I myself going to keep enjoying this unique multiplayer.
Nov 17, 2012
Nice thread, I totally agree with your sentiments, there is not another game that I'm even interested in playing online.the great moments somehow make the flaws that much more annoying though.
Nov 17, 2012
---

Celceius wrote:


I've always loved this game. I've missed school several times just so I can stay home and play this. This is how bad I'm addicted to this game. : )

---
Oh, that makes sense.
http://community.us.playstation.com/t5/The-Last-of-Us-Multiplayer/Ping-filter-toggle-SUPPORT-for-less-lag/m-p/40782623
Nov 17, 2012
---

tapantaola wrote:


---

Celceius wrote:


I've always loved this game. I've missed school several times just so I can stay home and play this. This is how bad I'm addicted to this game. : )

---

Oh, that makes sense.

---
I guess. lol