Reply
Topic Options
Mark Topic as New

Mark Topic as Read

Float this Topic to the Top

Bookmark

Subscribe
---

xXGoldenArthurXx wrote:


---

Joker-666HAHA wrote:


---

DrakeShepard wrote:
LOL I bet that 'joker' is probably fadi trolling, Matt every response Joker is making is a quote from the movie The Dark Knight, don't take him too seriously :facepalm:

---

I have one proposition for you...kill the SteepMatt

---

So... I guess you think you are pretty good at U3 because you are telling matt he is a noob... You are so $hitty at this game joker.

---
hes top 5 in the whole world in uc3 we should all be afraid of him hes an uncharted god *bows down to joker*
Highlighted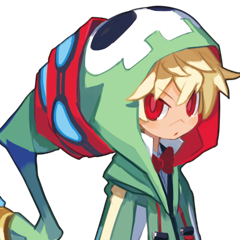 Offline
---

SteepMatt wrote:


---

xSKIN_N_BONESx wrote:


---

SteepMatt wrote:


---

xSKIN_N_BONESx wrote:


---

SteepMatt wrote:


---

xSKIN_N_BONESx wrote:


This:

"lol this has nothing to do with finding noobs you'll find noobs anywhere...."

and this:

"ok first of all who told you im ignoring them[experienced players]??? i need tournament points thats why its off its easier with no dlc to get the points dude....."

Are directly contradicting each other.

---

whether its with noobs or experienced players if im with a buddy we mostly win so whats the point you're making with that post dude.....

---

That you say you're not trying to find noobs, and yet then go on to say you have DLC off so you gan get tournament points easier. The only way to get tournament points easier is to go up against weaker opponents, aka noobs.

---

nope....i can go 5 and 5 with 10 assists and still get 1400 points thats why im with a buddy......

---

What the hell does that have to do with you turning off DLC?

Are you derailing yourself over and over again? I keep talking about one thing and your talking about something completely different. -_-

---

why do you always misunderstand??? you just said the easiest way to get points is to play noobs and im proving that wrong i can go 5 and 5 with 10 assists against the top 4 on the leaderboards and the team wins and i get my points........as for turning off the dlc i thought it would be that i would be in match with people who dont have dlc....not with people who also just have it off...jesus understand for once!!!!

---
What the hell are you talking about?!
You said that it would be easier to get tournament points by playing with DLC off. Not me. How would playing that make any difference for how many points you get? By finding less experienced players.
Playing with a buddy has nothing to with you turning off DLC to find weaker opponents.
Don't tell me to understand when you're constantly derailing yourself. You brought up playing with a buddy. Not me. That had nothing to do with this.