Reply
Topic Options
Mark Topic as New

Mark Topic as Read

Float this Topic for Current User

Bookmark

Subscribe
Highlighted
---

HerzogZwei wrote:
If you do a custom coop crushing with 2 players, it is possible to get 100,000 more often. I play with ABlackburn a lot, and he gets 200 plus kills often ! But, him and Englishay are the Coop Crushing professionals, not everone can do it so consistently.

---
if you're playing a co-op game with 3 people, you should have around 50,000 per person, so your first thought is that there is up to 150,000 points up for grab, but not really since some of that xp is earned by simply completing rounds so really when you're playing with 2 players only say 130,000 points are available? so by only having 2 players will earn you more money per person, but it's also much harder and will take longer (3 people can kill enemies faster than just 2). Therefore it is possible for ONE person to get 100,000 given that the other only receives 30,000, but definitely not both people can receive 100,000 unless it's a double xp weekend, then it's 100% likely for parties of 2 and 3 to receive 100,000 points each
---

wx327 wrote:


200+ kills in a match is not something to be proud of. It is a warning sign to me if I see a player's stats pre-match yield greater than a 200 NPC kill per co-op complete ratio. It signals to me that they are either:

a) not very efficient with their weapon use and not working well as a team to avoid round restarts, and/or

b) have a style of play that can lead to lower-than-desired match completion percentage.

Efficient crushing matches will have kill totals for the whole team combined of under 200, with that number varying on how many rounds are Gold Rush.

When playing with randoms, I view 200+ NPC kills per complete as potentially dangerous, and those in the 160-200 range to be cause for a little concern. If the whole team has ratios lower than 160, I feel a lot more confident about completing a crushing match with very few, if at all, team deaths and restarted rounds.

---
there is an error in your analysis you forgot to incorporate hunter into it... co-op hunter arena has NPCs as enemies, therefore your NPC kill count will increase without having a loss or a victory at the end of a match (hunter doesn't count wins or losses since there is no difficulty), so there is no way of knowing wheather someone has spent a lot of time playing hunter (grinding those mother **bleep** treasures!!!) or has just lost a lot
Interesting, but not my cup of tea. My view of Arena and Advernture are simple. Play on crushing, try to get it done, have fun while playing with friends, help other people with Co-Op goals/trophies, and wait to see if TLOU has Co-Op.
I've never been big on time trail stuff with Crushing. Without a 12 Parsecs Medal, there's ZERO incentive.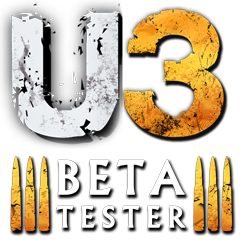 Offline
for that me and others coop veterans start to do this: trying to do the best time that you can.
HERZOG@: the best player i ever met is Kitmeister. he's my friend and he has THE coop spirit and the great skills. the others on top 10 are more selfish and egocentric. so maybe englishay is good, but does he have the coop spirit?
Bunshing, I have no doubts in Kitmeister's abilities. I have never had the pleasure to play arena with him. Not all players in the top places are selfish. As an example, I am friends with Takashi , and he is not a selfish player at all. He is actually very generous as to offer up the Pac80 when available.
Naughty Dog will not make anymore updates for COOP, so the challenge of 2 player crushing COOP is the last resort. It is alot more exciting with 2 solid players.That's my opinion, that's all.
Sackboy, It' is called Beasting, and it is not reqired to do at all times.
Wastelander,
You are correct with your COOP math. I did not claim that we both made 100,000. ABlackburn is a Beast, I am the defensive player and do not get 100,000, more like 40,000 range. Why? It works, and I am not selfish.
This is titled the best COOP RECORDS. The true Champion of COOP is not the way it is portrayed on the leaderboard. The true Champions should be rated as so: Points accumulated, Time spent, and Crushings Completed. It is difficult to determine, since the Crushing info is not public knowledge to all....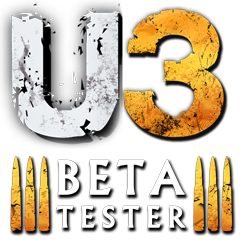 Offline
i played with takashi bro. he's not like you told xD. he told me to go where i wont say because i quit the match because... he didnt have the coop spirit. he killed me twice with his cluster, killed me because i took for the first time a pax 80 that i just killed.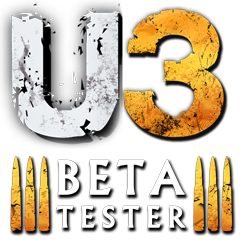 Offline
yes they are selfish, exept for kit