Reply
Topic Options
Mark Topic as New

Mark Topic as Read

Float this Topic for Current User

Bookmark

Subscribe
Highlighted
If you use Revenge...
[ Edited ]
138 replies 912 views Edited Aug 16, 2012
You're obviously not good at this game. Now before everyone yells and gets mad abbout what I've just said. Remember a couple of things:
1. It's my opinion
2. I've been playing a lot of games recently, and Revenge users almost always go negative (9/10) in TDM's (clearly a detriment to the team)
3. They expect the booster to do the work for them if they can rely on their own skill to get the kill
4. Revenge basically pisses off everyone else (heavy opinion here) due to TK'ing. Once I get to 5th legacy, I'm going to nade every person I see using revenge. Even if they're on my team.
5. The more a person relies on revenge, the less skill they will use in the game, forcing them to play mediocre games day in day out on UC3 MP
Let's face it: have you ever seen someone who had SKILL while using the Revenge Booster? I don't think so.
Revenge should of been put in the game as a Kickback with a high medal cost, not some pointless booster that takes away from the player using it instead of giving them an even chance on the playing field.
hardyz-wont_DIE
Hekseville Citizen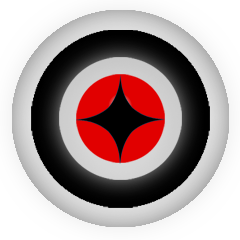 Registered: 08/05/2012
Offline
256 posts
Re: If you use Revenge...
Aug 16, 2012
i use to like revenge in the beginning(i'd say i was good, not great, and played fairly) but revenge is annoying. i'd rather actually get a kill myself not some booster not 2 mention how it usually kills teammates. i had a TDM, everyone had revenge and they kept dying not 2 mention how they followed me so i ended getting caught in there revenge. and really, any enemy would just throw ur revenge so it's basically ur teammates that suffers. i'd be fine if they just took it out(even though it won't happen)
Re: If you use Revenge...
Aug 16, 2012
LOL I am going to have fun with this so if you put the booster on and previous before putting it on you earned a rampant does that mean you still suck
. You don't have to reply but you should add in your post if your a frequent revenge user then you suck, even then people like to level up all boosters and they might use frequently to level it up and they might also be good. I see what your saying but it's the way you state it that confuse me don't you mean the majority, not all revenge users. Then again i am just playing devil advocate with you as i added you
"If you suck at the game, you're supposed to lose" nuff said
I'm from britan. Kangaroo's n' Cowboy hats, mate
Re: If you use Revenge...
Aug 16, 2012
Im with you on this one. Anyone that uses Revenge curruntly isnt really a good player at all
If you think something is impossible, you'll make it impossible.
Re: If you use Revenge...
Aug 16, 2012
Last Guardian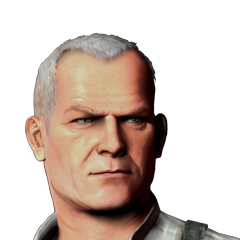 Registered: 01/04/2012
Offline
10262 posts
Re: If you use Revenge...
Aug 16, 2012
I use Revenge on my sniper loadout. I rarely go negative because, you know, camping. I also don't accidentally TK because I make sure all my teammates are as far as possible. But fine. I'll switch it to something useless like Ammo Award.
Hardcore Mode and Raffica enthusiast; former CEO of Obey Manufacturing, Los Santos, SA; Second Wave Agent specializing in medical training and CERA-JTF EMT
Re: If you use Revenge...
Aug 16, 2012
You´re right, the revenge booster is skill-less, 'cuz you can unlock it at a very early level ( Rank 35), but maybe if you couldn't unlock it, till like level 45, maybe that would make the players see that it´s a lame booster for a high level player, or at least change it to the First slot of boosters ND
Re: If you use Revenge...
[ Edited ]
Aug 16, 2012
Yesterday I had a match in LU-NI and I spawned at the curve in the tunnel mid-game. Two teammates stood infront of the wall where you can climb over. Person B was standing behind Person A.
Person B decides to throw a grenade into the hole, hoping for a kill. What does he do? He throws the nade against the back of Person A, resulting in Person A's death. Person A had revenge, and while Person B just got back on his feet after the knockback of his own **bleep** nade, he got killed by the Revenge's grenade.
I couldn't help myself but I was laughing, because it is funny and sad as hell.
Re: If you use Revenge...
[ Edited ]
Aug 16, 2012
I only use revenge for my sniper class as a deterrent to people trying to sneak up on me from the back or flanking in general.
Whenever I snipe I get flanked a lot and revenge sometimes helps keep flankers try to keep their distance.